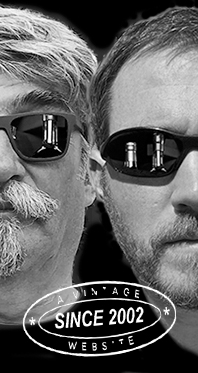 Home
Thousands of tastings,
all the music,
all the rambligs
and all the fun
(hopefully!)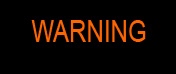 Whiskyfun.com
Guaranteed ad-free
copyright 2002-2017



There are many around, and that's a joy. Love the place too, they should have shot episodes of Game of Thrones over there. Imagine, the John Snow Edition, that would have looked real good. Let's choose a semi-random set-up today, if you agree (just meaning that I don't know yet what I'm going to find in the library…)

Bunnahabhain 'Stiuireadair' (46.3%, OB, 2017) Okay, now close this page and try to remember the name of this newish bottling. Good luck. Don't we all love Bunnahabhain's contra-marketing? And I spared you the grave accent that's on one of the letters. More seriously, this baby was 'intended as a partial replacement for the 12 yo'. Sob… Colour: pale gold. Nose: what's nice is that it's typically Bunny, with these roasted nuts, heather honey, puréed chestnuts, and malt drink (Ovaltine/Ovomaltine). And then it's getting more and more chocolaty, it's almost as if Van Houten had bought the distillery. Touches of lemon balm in the back, even nicer, that lifts it. Mouth: creamy, rounded, soft, citrusy and very cake-y. More of all what was in the nose, especially the chestnut purée. Cappuccino and Starbuck's terrible hazelnut hot drink (only much better, which ain't hard to do). Finish: medium and a tad grassier. Very nice maltiness. Comments: success! They may be better at making whisky than at finding names, but indeed, better like that. A shame that we haven't got a recent 12 at hand.

SGP:551 - 85 points.

Bunnahabhain 27 yo 1989/2017 (41.9%, Cadenhead, Authentic Collection, bourbon hogshead, 192 bottles)

In theory, nothing could go wrong here. Colour: white wine/straw. Nose: and nothing goes wrong. The utter wonders of good refill wood, with an amazing lightness and many fresh fruits crushed into some honey and barley juice. Apples, peaches… Totally love these slightly acidic, almost vinegary touches. Lemon and infused tobacco. Some coastal air coming through (early morning on Bowmore's pier, etc. etc. etc.) Mouth: firmer, but wonderful. Many herbs, dill, fresh parsley, mint, verbena… I find this supremely elegant, complex, and well-chiselled. And tangerines, gotta love tangerines in malt whisky. And pickled samphires. Finish: medium, a tad grassier, which always works. Comments: all elegance. Perfect cask, perfect spirit, perfect age. A wine-malt.

SGP:451 - 90 points.

Bunnahabhain 30 yo 1986/2017 (52.6%, North Star Spirits, bourbon hogshead)

Thirty, that's another good age for malt whisky. Colour: pale gold. Nose: in the very same league. Same slightly acidic start, bordering vinegar and solvents (but in a great way!) and then same cut apples, mead, honey vinegar, and just old wine cellar. Old barrels, vin jaune, manzanilla. Not common, and I like this really a lot. And yep I've noticed that this as a barrel. With water: a fantastic sour profile. We've all known artisan piscos… Mouth (neat): exceptional. Please call the anti-maltoporn brigade. Raw Calvados, sour apples, bone-dry Madeira, and more vin jaune. Pinches you a bit, but that's a pleasure. With water: gets a little rounder and fruitier. Guavas leading the dance. Finish: medium, and really perfect, in this sour/acidic/fruity style. Comments: luminous, it reminds of a few old casks that we could taste at the distillery with dear John MacLellan when he was the Manager. Cheers John-up-there-in-the-skies!

SGP:561 - 92 points.

Bunnahabhain 28 yo (56.2%, Hunter Laing, The Kinship, bourbon cask, 214 bottles, 2017)

Colour: dark amber. Nose: some gunpowder but not too much, some walnut stain for sure, and a totally umami-esque development. Yes, a palate thing but you'll find this in the noses too. Soy sauce, cocoa, nori, dried parsley, and some proper old balsamico. Almost forgot to mention pipe tobacco, and perhaps the tiniest drop of Marmite ever. Ever! With water: prunes and cigars. Rather less dry. Mouth (neat): punchy, this. Concentrated orange juice and caramel, prune sauce, a drop of proper old PX from Jerez, and glazed chestnuts. This baby would make many other so-called sherry monsters take dictation. With water: prunes and raisins, it's becoming much sweeter and rounder. Marmalade and the tiniest pinch of salt in the background. Finish: long, cocoa-ish. Herbal aftertaste. Artichokes, which often come with oloroso. Comments: aren't we flying a little high already?

SGP:461 - 90 points.

Bunnahabhain 25 yo 1990/2015 (44.2%, Douglas Laing, Xtra Old Particular, refill hogshead, cask # DL 10984, 269 bottles)

Once again, I can't quite see what could go wrong. Colour: white wine. What could go wrong? Nose: it's rather one of those Bruichladdichesque Bunnies. Melons and peaches, barley syrup, sea air, sauvignon blanc, green gooseberries. Not one ounce of woodiness, this is as fresh as some properly aged malt whisky can be. Mouth: wonderful fresh fruits, more melons, more apples, mandarins, barley syrup, a drop of coffee (probably from the cask), some mild vanilla, maple syrup… We're right in the centre of malt-whiskydom. Finish: medium, a tad more syrupy. Compote-y and honeyed aftertaste. Comments: I'm-finding-this-so-good! All-natural well-aged malt whisky at its very highest. Nothing stands out, yet all is perfect. Well done DL!

SGP:551 - 91 points.

Bunnahabhain 24 yo 1990 'Blossom' (51%, Vintage Malt Whisky Co., for Hot Malt Taiwan, hogshead, cask #7398, 270 bottles, +/-2015)

A nice arty label, but it's what's inside that counts. Colour: white wine/straw. Nose: there, roots! Celeriac, turnips, potatoes, gentian… Lots of fun to be had here, provided you're rather down-to-earth. Ha. Then apples, fudge, and malt. With water: not many changes. Perhaps a little wax and plastic? It does not need water. Mouth (neat): brilliant again, I'm afraid. Very earthy and rooty - which goes to show how versatile Bunnahabhain can be – and even becoming kind of smoky, while it isn't. Don't ask. Some mineral notes too, limestone, chalk… With water: careful with water, that could make it too grassy and too rooty. Finish: long and a little sharp. Lemon, grass and clay. Comments: some brilliant coastal malt that doesn't swim too well, how bizarre. Careful!

SGP:461 - 86 points.

How about some older younger ones straight from the library?

Bunnahabhain 12 yo 1997/2009 (48%, Duncan Taylor, NC2) I have to say I haven't heard or seen much of Duncan Taylor's recently, I hope they're doing well! Colour: white wine. Nose: it's a peater, a soft peater. Clay and aspirin tablets, then grapefruit and a little soot, then ashes. Mouth: sweet and easy peat, with pears and lemon drops. Not much else to add, this is good, but it's a bit narrow and simple. Finish: medium, peaty, fruity. More smoked pears, in other words. Comments: a fair young peater, lacking deepness and complexity. Perhaps, because this one's totally anecdotal anyway. Who would still try to find this wee bottling? SGP:545 - 80 points.

While we're doing youngsters…

Bunnahabhain 7 yo 2005/2012 (46%, Spirit of Scotland, cask #5002237, refill sherry hogshead)

Colour: white wine. Nose: the Tatin sisters may have invented tarte tatin just for Bunnahabhain. So tarte tatin, fudge, roasted nuts, and some kind of earthy honey. Mouth: really extremely good despite the young age. Sweet malt, kougelhopf, marmalade, raisin bread. Well in the style of G&M, straight, round, and very good of course. Finish: rather long, a tad more citrusy. Oranges, malt, raisins, caramel. Comments: one of those usual no-fuss young malts by G&M that will just please you, as long as something's remaining in the bottle. Very hard to beat at this price (when it came out).

SGP:541 - 85 points.

Injury time! But we'll have more – and older – Bunnies later, stay tuned.