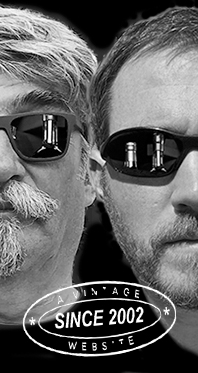 Home
Thousands of tastings,
all the music,
all the rambligs
and all the fun
(hopefully!)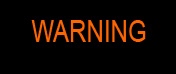 Whiskyfun.com
Guaranteed ad-free
copyright 2002-2017



Some middle-aged undisclosed ones

As we often do, a bag of whiskies that can be excellent, but you don't know what's inside, whether they're single malts or blended ones. Wait, isn't that the definition of blind tasting? Well, perhaps not exactly…

Vega 23 yo 1993/2017 (51.1%, North Star Spirits, blended malt, 400 bottles)

A very small batch, so perhaps some teaspooned single malt? Pure speculation… Colour: gold. Nose: let's not play the guessing game. What' sure is that this is a lovely combination that would involve panettone, baked raisins, brioche, apricot marmalade, and roasted malt. Some orange juice too, which keeps it very fresh. With water: more raw barley, some hay, a little earth… Mouth (neat): starts citrusy and spicy, with cloves, milk chocolate, oranges, and touches of pomegranate, and would rather get cake-ier again, with some orange cake and more brioche. Some spicy honey. With water: takes water like a champ. Awesome spicy oranges and praline. Finish: long, fruity, with the oranges winning it in the end. Comments: very Speyside-y, in the best possible way. A slightly cognacqy way. I hope I won't shock anyone if I write that it reminds me of Glenfarclas 25.

SGP:551 - 87 points.

Speyside 18 yo 1998/2017 (52.7%, Archives, butt, cask #1034, 239 bottles)

This is a single. On the label, some Australian Echinoderm. Do they have such animals around Scotland? After that existential question… Colour: full gold. Nose: rather grassier than the Vega, a bit rougher, with more tree bark, leaves, green nuts, liquorice wood… And in the background, a few raspberry bonbons. Are they lost? With water: hay and stone dust, then orange blossom. Mouth (neat): we're much closer to the North Star, much much closer. Same fruity arrival, same freshness, same young-cognac-ness, same honeys and oranges… With water: it loves water. Many tinier herbal and fruity notes appear, figs first, then sweet agave syrup, honeys… Wins two or three points here. Finish: long, with touch of ginger and Aperol. Ha, Aperol… Comments: for good people who drink their whiskies. Excellent.

SGP:551 - 88 points.

Speyside 15 yo (43%, Chieftain's, single malt, butts, 8400 bottles, 2015)

A rather large batch at a moderate strength. Colour: full gold. Nose: easy, rounded, honeyed, orange-y, going towards Grand-Marnier, but with a very nice maltiness. Apricot and mirabelle jams. Mouth: very good, better than most OBs at similar ages, that is to say fuller and brighter. Liquid Jaffa cake, honey, and toasted brioche. Shall we call this one breakfasty? Finish: medium, fresh, fruity, and I'd even swear I've found a slice of preserved pineapple. Comments: this one's very fairly priced, and very good. It's even got a wee Highland-Parky side, which wouldn't make any sense since this is fully a Speysider. A crowd-pleaser and a crowd's not always wrong.

SGP:641 - 86 points.

Red Snake 'Redneck RC02' (61.3%, Blackadder, Raw Cask, first fill bourbon, 248 bottles, 2016)

Not much to be seen on the label, it's all about snakes. Let's see if it's venomous… But it's well a single malt (one does not preclude the other). Colour: white wine. Nose: some young, raw, flinty, chalky, and moderately fruity malt whisky. Apples, chalk, grass, a little menthol. With water: sweeter, more barleyish. London croissants (not from a French bakery). Mouth (neat): young fruity malt whisky. Apples, pears, grass juice, oranges. With water: rather blood oranges. We've know cocktails… Finish: medium, citrusy. Nice tangerines with a gingery edge. Comments: there is nothing bad to be said about this little snake. Possibly a young whisky from Speyside.

SGP:551 - 83 points.

Speyside 20 yo 1995/2015 (53.6%, Chieftain's, single malt, first fill sherry butt, cask # 1378, 645 bottles)

In theory, this is very good. In practice, let's see… Colour: amber. Nose: walnuts and gunpowder, a well-known song. And bitter oranges, pipe tobacco, and roasted pecans. Chestnut honey. With water: truffles and cooked cabbage are coming out, but in moderate measures. Mouth (neat): so very classic, once again an OB by Chieftain's that tastes more official than the officials. Perhaps is this one a tad too grassy, I'm wondering if I didn't like the 15 yo a little better, for it was so easy and good. Bitter oranges are running the show here. With water: carful, too much water will kind of dismember it. Walnut water. Finish: medium, on walnut wine and chocolate. Guinness. Comments: very good, just not quite my preferred combo this time. Go for the much cheaper 15 @ 43%!

SGP:462 - 81 points.