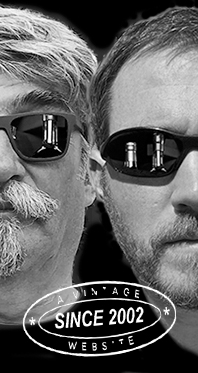 Home
Thousands of tastings,
all the music,
all the rambligs
and all the fun
(hopefully!)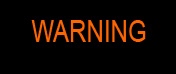 Whiskyfun.com
Guaranteed ad-free
copyright 2002-2017



Some totally mad very young Ardmore

As it says, these won't be, well, regular Ardmores…

Ardmore 3 yo 2013/2017 (55.8%, Malts of Scotland, sherry hogshead, cask #MoS 17012, 345 bottles)

That is right, 3 (three) year old. The question may be 'why?' Reducing time-to-market? Cashing in faster? Or was this baby mature already, by some miracle? I'm sure they had good reasons, let's try to find out… Colour: deep gold. Nose: it totally feels 'American', whatever that means. High extraction, new or rejuvenated wood, menthol, pumpernickel, cumin, liquorice, gingerbread, gherkin juice, black olives… I would have said Westland or perhaps Balcones. Or there, Rock Town. It's just not very 'Scotch whisky'. With water: smoked brine all the way and everywhere. Mouth (neat): caramel, oak and malt extracts, a dollop of tar liqueur, pinesap, concentrated lapsang, liquorice, more liquorice, and more smoke… Definitely not Scotch, but more than intriguing. Did they use some kind of secret accelerator? You cannot not think of Lost Spirits at some point. With water: more caramel from the oak, heavy gingerbread, then very salty brine, tapenade, and various salty/sour concoctions. Finish: long – well, almost everlasting – and very salty. Comments: give this blind to your friends and ask them which country it came from. After all, perhaps is it the future of Scotch? (and he scratches his head)…

SGP:376 - 80 points.

Ardmore 10 yo 2002/2012 (58.2%, Scotch Malt Whisky Society, refill sherry butt, #66.36, Milano Salami and a Tropical Fruit Kebab, 702 bottles)

A tropical fruit kebab? That's very intriguing, isn't it… Colour: deep red amber. Nose: no, wait, this is rum! Demerara rum… Is this Sunday? Roasted chestnuts, dried bananas, raisins, Marmite, molasses, wood smoke, cornflakes, bacon… This is really very special and unusual. With water: Provence herbs and an old toolbox. Burning fir wood, carbolinium… Mouth (neat): there are obvious similarities with the SMOS, but this one's even more extreme, totally smoked (in a way), extremely barbecue-y, and massively concentrated. More fir liqueur, molasses, dark toffee, creosote, and brine. I remember some old young sherried Ardbeg that were a bit like this, but never this bold. With water: water kills it a bit, making it super-drying. Quaffing salted walnut stain or something like that. Finish: ueber-long, almost interminable. And that may be a problem… Comments: funny, intriguing, worth tasting, singular, unusual… And a little too tiring for me. Some gangster, that's what I think.

SGP:366 - 77 points.

Ardmore 2003/2010 (46%, L'Esprit, bourbon, cask #6487)

Picture of the CS version. L'Esprit are having stupendous rums, just saying. But this is whisky, let's see what gives… Colour: white wine. Nose: this is young Ardmore au naturel. Peach syrup, a mild smokiness, some baker's yeast, fresh baguette, a little soot, a little hay, a little brioche. Frankly, this is very nice, but the youth feels. Mouth: very good, and the youth feels a little less, probably thanks to the peat. Smoked tea, salted water, light brine, fresh white bread, and almost no fruitiness this time. Where are our beloved peaches? Finish: medium and really very sooty/salty. Comments: I had tried the CS version of the same cask a few years back. I may be dreaming, but it seems that reduction made it much saltier. Which, in truth, gave it a Haitian Clairin side. Had the CS at 83, this none will go a notch higher.

SGP:466 - 84 points

Good, we've got many more very young Ardmores, but frankly, they can get tiring. One more and we'll put an end to this young madness. Okay?

Ardmore 'Heavily Peated' (46%, The Cooper's Choice, cask #884, 480 bottles, +/-2016)

What's the trick here? No age statement? No vintage? So is this just another 3 yo? Hope we're not seeing a pattern here… Colour: pale white wine. Nose: very young indeed. Brine, leaven, porridge, baker's yeast, damp earth, and apples. Oh and peaches, remember this is Ardmore. I don't seem to find this to be 'heavily peated' so far, but let's see… Mouth: yeah, it's quite good very young peaty malt from a good cask; it's just narrow, yeasty, porridge-y, and 'elementary', I'd say. These apples won't save it. Finish: medium, rough, smoky, salty. Some vanilla and caramel in the aftertaste. Comments: not for me. I'm not against some crazy bombs such as the MoS or even the SMWS (when in a good mood) but this is taking matters a little too far. Barley eau-de-vie needs maturation, it's neither rum nor mezcal. Right, barley is neither sugarcane nor agave. Now, this is still a good spirit from a 'neutral' point of view…

SGP:446 - 75 points.