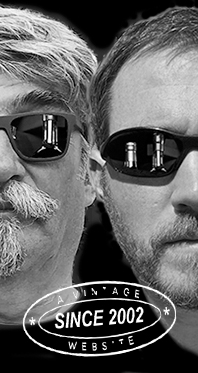 Home
Thousands of tastings,
all the music,
all the rambligs
and all the fun
(hopefully!)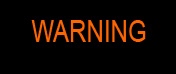 Whiskyfun.com
Guaranteed ad-free
copyright 2002-2017



Speed Tasting, many young Glen Moray

Glen Moray's one of those former 'budget' single malts that have gained more traction in recent years. I'll always remember Stuart Thomson, when he was Ardbeg's Manager, answering my question around twelve years ago: "What's your favourite expression, Stuart?" I had expected answers such as 'The 1975 Fino', or 'Provenance', or 'Lord of the Isles'… But he had answered 'Glen Moray!' Now it's true that he used to be the manager there before his Ardbeg days…

Glen Moray 10 yo (40%, OB, +/-2016)

It's that well-known cheapish chardonnised expression. Do not expect a Montrachet! Colour: straw. Nose: ah. Barley, butter, apples, and repeat. I wouldn't say this is un-nice, certainly not. Perhaps citrons coming out after two minutes? Mouth: ah! Certainly not un-nice indeed. A little sappy, with some citrons again, some peppery herbal tea, Ricola bonbons (you know, Alpine plants and all that), and a little custard. As for the chardonnay, well… Finish: short, but pleasant. Croissants, praline, and marmalade. Only the aftertaste is a little difficult, a little sour… Comments: not stellar, but I had though this would be much worse. Lost some points in the aftertaste.

SGP:451 - 79 points.

Glen Moray 16 yo (40%, OB, +/-2016)

Rather a shame that they keep bottling a 16 yo at 40% vol. Now, it's at 50€ a skittle in France. Colour: gold. Nose: it hasn't got the 10's fresher vibrancy, and I'm finding rather more buttery, although it does get nicely citrusy and golden-syrupy after a few seconds. I quite like these notes of warm hay and pastries! Lavender and leather honeys. Mouth: look, I think this is very good. Nice lemony/bready arrival, then walnuts, an unexpected touch of salt, and a little fudge. Orange blossom water. Finish: short/medium, fudge-y, then spicier. Cinnamon cake. Dry aftertaste (tea). Comments: it's got the style and the quality of some ueber-blend. Royal Salute and such. So, almost a bargain!

SGP:451 - 84 points.

Glen Moray 8 yo (57.8%, The Whisky Exchange, Time Series, 251 bottles)

I'm glad someone's paying attention to time in the whisky industry. Colour: straw. Nose: ah. Not much happening, but I'm pretty sure it needs water. Raw barley, lemon zests and shoe polish? The latter is funny and interesting. With water: paraffin indeed, and a little sour dough, lemon curd, cut grass… I'm finding this very elegant. Mouth (neat): excellent! Lemon, fern, spearmint, and an ashy/polishy side again. Like chewing candle wax when we were kids. With water: swims like Mark Spitz (I know I should update my references). Barley, croissants, lemon liqueur, one or three liquorice allsorts. Finish: medium, totally barleyish, and always very elegant. Comments: there's something Yamazaki-ish to this. Super good and very fairly priced.

SGP551 - 86 points.

The reputation of Glen Moray is going up in the house…

Glen Moray 8 yo 2007/2016 (59.1%, The Single Malts of Scotland, barrel, cask #5134, 231 bottles)

From the same parcel, I wager (brilliant, S.!) Colour: straw. Nose: not exactly the same, but we're very close. Perhaps a notch more vanilla-ed? With water: rather plasticine this time. Uncontrollable molecules! Mouth (neat): yeah, very close. Lemon, peppermint, grass… But this one punches you in your face, careful! A Pablo Escobar of whisky. With water: there, we're back, this is very similar indeed. Perhaps more honeyed. Finish: medium, and even more honeyed. Lemon blossom honey? Comments: I had a softer spot for the purer TWE, but this is great as well. Perfect quality/age ratio.

SGP:551 - 85 points.

While we're having these young batches…

Glen Moray 8 yo 2007/2016 (60.9%, A.D. Rattray, bourbon, cask #5454)

I guess the song remains the same (the gentleman is well read). Colour: straw. Nose: much more spirity, but that may be the very high strength. Wood alcohol, raw kirsch, and stuff. Quick… With water: no. Too young, too minimal, too narrow. Malt and vanilla and ripe apples, punto basta. The magic did not happen yet. Mouth (neat): raw, spirity and aggressive. Simply too strong, for me, at least. With water: really very okay, with nice lemon and honey, just a tad boring. It's not impossible that The Whisky Exchange cartel did catch the best casks. Nasty nasty… Finish: medium, with a little more pepper from the oak. Comments: certainly good, but a little too elementary for me, this time. I say it's great to bottle young casks, but those ought to be outstanding.

SGP:551 - 78 points.

A.D.'s got another chance…

Glen Moray 17 yo 1998/2016 (54.8%, A.D. Rattray, bourbon hogshead, cask #980003443, 282 bottles)

Nine hundred and eighty billion three million and four hundred forty three casks? Colour: straw. Nose: nobody in there? Closed, perhaps a tad smoky, with wee hints of burnt herbs… That's all, folks. With water: no. Flat sweet barley and soft sweet middle-eastern bread. Mouth (neat): better! Lemony fruit loops and barleyed lemon liqueur, with some green spices and a drop of tequila. Not very kosher, but as we whisky bloggers say when we don't quite know what to say, interesting. With water: fine. You know, it's malt whisky. Finish: medium, with not much standing out. Comments: no, it's rather a little boring. There was more action in the 2007.

SGP:541 - 76 points.

Some sherry may be needed…

Glen Moray 7 yo 2006/2014 (58.8%, Single Cask Nation, 1st fill fino sherry, cask #3, 252 bottles)

Colour: deep gold. Nose: some action! Walnut cake, garden peat, toffee, cigars, cedar wood, pecan pie… Ah! Whether the distillate's important in this context remains to be debated, but there, this works. With water: did I mention walnut cake? Mouth (neat): remember those very young oak-doped Aultmores that used to be around a few years back? This is in the same vein, with a feeling of garage whisky, or of total barrel-driven-ness, and while I'm not philosophically in agreement with this concept, I cannot not applaud. Excellent engineering. Excuse me? Ah yes, fudge, spice cake (not space cake, eh!), speculoos, ginger biscuits, all that. With water: we're approaching Guinnessness. Apologies. Finish: medium, cake-y, roasted, macaroony, coffee-ish… Comments: I think our dear friend over the Altantic ocean should have mentioned the cask first, and only then the distillery. Having said that, this is excellent.

SGP:551 - 85 points.

Please, please, some older ones…

Glen Moray 1996/2016 (49.2%, Sansibar and S Spirits Shop, 310 bottles) Another mad label by our German friends. Where are my sunglasses? ;-). I also like these mentions such as 'only 310 bottles'. In some cases it's bad news, in other cases, it's a blessing. Kidding aside… Colour: pale gold. Nose: oh, bicycle inner tubes! New Pirellis! Rubber bands! Sherry? With water: same, but things improve because there are more cake-y notes, more nuts (macadamia, pecan, peanut) and more toasted bread. Mouth (neat): right, let me try to explain this. You take espresso coffee, you add one rubber band, a dollop of ink (say reflex blue), a spoonful of soft mustard (we call that condiment in Alsace, but please do not bother), and a wee glass of Unicum. Stir well, and there, you have it. My pleasure. With water: a bit perplexed, honestly. You could drop this onto sushi. Finish: rather long, dry, and much more on tobacco, cigars… Comments: not comprendo much, but there is some fun to be had with this, for sure.

SGP:352 - 80 points.

This is second chances day, as it appears…

Glen Moray 25 yo 1991/2016 (50.9%, Sansibar, 296 bottles) Colour: straw. Nose: and now for something completely different, rum! This is some king of Havana Club, only much nicer than most Havana Clubs I could try (including rare batches that I could find while in Cuba). I'd simply mention bananas and cane juice, as well as hay and fresh hazelnuts. So it's all pretty light and, as they say, evanescent. With water: some waxy lemon coming out. Mouth (neat): simple, apple-and-banana-driven, almost grainy (where's Beckham when you need him?), and a tad mentholy. That's the oak speaking. With water: just rather good. Eating hibiscus flowers, cane-y stuff, the smallest crème brulée, shortbread… Finish: medium, with more shortbread, pastries, baklavas, and 'stuff'. . Caramel and fudge in the aftertaste. Comments: I really don't know what to think. I'm a bit lost.

SGP:451 - 82 points.

How many Glen Morays have we just tried? You say nine? That is enough, and t wasn't an easy session, I can tell you, as always when the distillate isn't really very 'idiosyncratic'. Having said that, glad we made it!