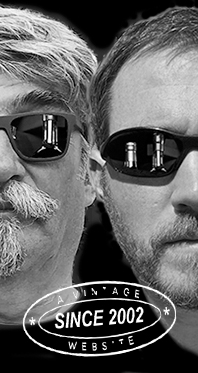 Home
Thousands of tastings,
all the music,
all the rambligs
and all the fun
(hopefully!)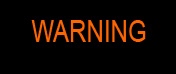 Whiskyfun.com
Guaranteed ad-free
copyright 2002-2017



Springbank, including WF's 13000th

What's sure is that we need to try a few Springbanks every once in a while. One of the true Premier Grands Crus of Scotland, and there aren't many. No BS and no hyperbolic branding, for a change…

Springbank 15 yo (46%, OB, +/-2017)

I think I usually prefer the 10s and the 12s, but there, let's see… What the packaging? We don't score packaging! Colour: light gold. Nose: yeah, I find it less bright than its younger siblings, rather more indefinite, and oddly sulphury. Now don't get me wrong, it is not sulphury, but there are these notes of gas, vinegar and plaster that I'm finding a little unlikely. Hints of manure, green coffee beans, wet wool, smoky porridge, engine oil… All that sounds just fine, but it may lack oomph. Mouth: sardines, liquorice, tinned tuna fish, cardamom seeds, ink, lemon… Oh wait, this lemon seems to be saving it… Oh yes, this is nicer, much nicer. It just needed time! And after just five minutes, it's becoming wonderfully coastal, brine-y, sooty… Phew, saved by the bell! Finish: rather long, lemony, sardine-y, smoky, yeasty… Comments: indeed, it just needs time. Goes from like 80 points to 88 within ten minutes.

SGP:462 - 88 points.

Me very happy, me now chasing various other Springers, randomly…

Springbank 21 yo (49.6%, OB, for the UK, single cask, oloroso sherry, 702 bottles, 2016)

Yeah, apparently, this will be my 13,000th tasting note for little Whiskyfun. Not a very significant number anyway, so let's please move on... Colour: light gold. Nose: oh, vegetables! Quite uncommon in Scotch whisky, celeriac, French beans, beets, salsify… and then roasted chestnuts, walnuts (from the sherry?), artichokes, then damp earth, clay, mud… This is so very Springbank, and so very un-industrial! Mouth: oooh… Gives you faith in Scotch, and would shoot you down using lettuce, turnips, salted Jerusalem artichokes, and a curious mixture that would involve plaster, rust, ink, tobacco, and crushed anchovies. What we can anchoïade over here in France. No tomatoes, though. A totally brilliant cask, one that may repel newcomers, which is good for us. No? Finish: long, civilised, earthy, inky, salty. Amazing. Aspirin and tonic water in the aftertaste. Comments: do we really need some? The John Malkovich of Scotch. Whatever, whomever. Aren't Springbank just killing the game a little bit? Just a little bit? What's sure is that I'm glad this baby was our 13,000th!

SGP:372 - 93 points.

Springbank 12 yo 2001/2013 (53.5%, OB, Society bottling, fresh Port hogshead, 300 bottles)

Ouch, Port… I should never try these! Colour: apricot. Nose: it hasn't got the entrancing brightness of the others, and it's rather cask-driven. Coffee, vanilla, toasted oak, wet limestone, gunpowder, earth, tomato sauce (really), sultanas, sticky toffee, cigars, leather… It's nice but it goes in all directions. The opposite of that brilliant 21. With water: nicer, better civilised… with hints of horse saddle and dung. Shall we call it farmy? Sure we will! Mouth (neat): simply too much. Stuffy, extractive, bittersweet, and too extreme for me. Begs for water. With water: better, but there's an unexpected (and rather vulgar) sweetness coming out. Finish: rather long, leafier and more bitter. Leaves and buds. Comments: why bury such a brilliant distillate under piles of Port things? Now these are anecdotal bottlings, for fans only.

SGP:462 - 78 points.

Springbank 19 yo 1997/2016 (59%, OB/Cadenhead, warehouse tasting, rechar sherry) They like to do these things at Springbank and Cadenhead's. Whisky lovers like it too, but you have to get there, and Campbeltown is, well, Campbeltown. Not close to anywhere. Colour: deep gold. Nose: another one that's a little extractive, very nutty, slightly burnt, and all on roasted pecans, walnuts, almonds, peanuts… and coffee beans. Quite a lot of chocolate too. With water: mud, leather, horse saddle, Cuban cigars… Mouth (neat): huge, thick, marmalade-y, salty, gingery… This is some kind of beast. Kilograms of butter cream and praline, salted millionaire shortbread, ginger tonic, white pepper… Bang bang bang! With water: and bang. No, it gets a little lighter, with more oranges, marmalade, star anise… Finish: extremely long, thick, coating… Comments: some monstrous Springbank. I liked it much better than the Port (of course) but I like the clean naked ones even better. Much better. SGP:562 - 86 points.

And the indies, what do they say?...

Springbank 17 yo 1996/2014 (51.5%, Hart Brothers, Finest Collection, sherry hogshead)

Hope this one will be a little 'light'… Colour: full gold. Nose: well, it's rather sulphury. Hard-boiled eggs, used matches, brake pad residue, coffee, bitter chocolate… Not too sure about this one, really. With water: concrete, carbon paper, fresh plywood, walnuts stain… Still not very sure… Mouth (neat): better than on the nose for sure. Marmalade and leather, salted anchovies, the driest chocolate, parley and cress soup… With water: truffles, eggs, beef stock, chocolate, mole sauce… Finish: same for quite a long time. Chocolate. Comments: yes and no. Well rather no, because some much better ones are easily available. Yes, despite the truffles.

SGP:362 - 78 points.

Springbank 20 yo (50%, Dell Fines, 75cl, +/-1985)

No ideas about what Dell Fines is or was. Google is mute (too busy making money, I imagine), and I guess it's got nothing to do with Dell Computers. A bottle that they had at Glasgow's Whisky Show. Colour: light gold. Nose: meadows and cow stables, vegetal oils, old books, marzipan, chamomile tea, earthy apples. With water: drier, more herbal, muddier… But also rather floral. Meadow flowers, of course. Mouth (neat): brilliant, strong, full of beeswax and pollen, and very waxy. Typical 1960s Springbank, minus the sherry. It's almost brutal, I have to say. Now, what or who was Dell Fines? With water: careful with water, it tends to become too dry, and even more herbal. Grass juice. Finish: rather long, waxy, grassy, a tad drying when reduced. Some kind of greener cinnamon, perhaps. Comments: I know it's probably mid-1960s Springanck, but I find it a little too dry and drying. Now who cares? And what or who was Dell Fines?

SGP:362 - 85 points.

A last one, for the road… And let's make it old!

Springbank 30 yo 1972/2002 (57.9%, Chieftain's, sherry butt, cask #410, 576 bottles)

Chieftain's/McLeod have had many great old Springbanks, let's check this one… Colour: full gold. Nose: tin box, copper coins, old kettle… You got it, this one's rather metallic. Old Bottle Effect? And mushrooms, moss, old wine cellar, old corks… With water: not quite. Mouldy. Vase water, duck pond… Mouth (neat): a little whacky, with some chicken soup, cress soup, some bitter caramel, bitter oranges, a feeling of pipe tobacco… With water (while the whisky gets very cloudy): dry, flat, cardboardy. Finish: nicer, more on raisins, kougelhopf, brioche, Nescafé… Comments: it's not impossible that there was some kind of accident. What's obvious is that it doesn't swim well, and that the 1970s weren't the 1960s. Look where that's got us!

SGP:361 - 77 points

(for the raisins).

(Thank you Jens, Phil and other friends)

Today:

JAZZ

. Performer: Donny McCaslin. Track: Fast future.

Saw him live at the Lagavulin/Islay Jazz Festival before he worked with David Bowi

e and became more famous. Brilliant.

Please

visit

his

website and buy

his

music

...