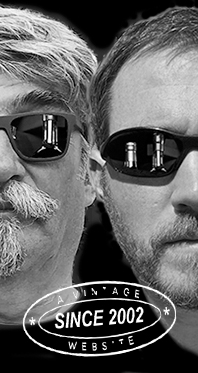 Home
Thousands of tastings,
all the music,
all the rambligs
and all the fun
(hopefully!)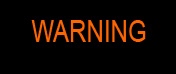 Whiskyfun.com
Guaranteed ad-free
copyright 2002-2017



Tchuk tchuk, there comes the slowest whisky blogger in the West, tasting Springbank's latest Local Barley after just everyone else. Plus a few others for due comparison. Game?

Springbank 11 yo 'Local Barley' (53.1%, OB, 2017)

Not sure it's reasonable to kick this session off with some malt that's been bottled at some rather high strength. But you know, reason and whisky… And I've loved the recent LB 16 (WF 91). What's also good is that this 11 was made with bere barley. Colour: white wine. Nose: it's not that it's shy, not at all, but I don't think its got the high impact of the 16, this one's rather kind-of-gentle, rather mineral (wet limestone) and of course rather coastal and lemony. A plate of oysters with a few lemon rinds and quite some kelp. With water: the usual old damp tweed jacked and our beloved wet dogs (we'll build you a memorial, dogs). Coffee. Mouth (neat): very good, a little tequila-ish and bizarrely aquavity (yeah I know), with a lot of lemon, salt, and yes, agave. Really, it's got a mezcaly side. The base is creamy and sligthly syrupy, but that only adds texture, no dumb vanillaness. At all. With water: artisan tequila from Campbeltown, now that's interesting. Finish: rather long, and a tad more petroly. Salty/tarry aftertaste. Comments: more a Springbank to sip than a Springbank to nose, but I guess that's the whole point. Mi piace molto.

SGP:462 - 88 points.

Let's see what we've also got… Perhaps this odd one?...

Springbank 21 yo 1993/2015 'Open Day' (46%, OB, refill claret, 264 bottles)

Refill claret? This single cask was bottled for the Campbeltown Malts Festival. But really, refill claret? Colour: gold. Nose: frankly, I don't know if that's the cabernet-sauvignon, but I'm getting chilli oil and green pepper at first sniffing, as well as a very earthy, almost manure-y lemon. In my book, those vintages were 'the unlikely ones', but that's only me of course. A wee bit of sulphury caramel too, perhaps. I said perhaps. And new plastic pouch (now streng verboten in France). Mouth: I don't quite know what to think. Can you smoke Schweppes? It's got a sexy side, with bitter oranges, but also a plasticine-y side that's quite extreme. And green pepper, artichokes, eggplant… And concentrated lemon juice. Funny and a little weird. Finish: medium, hard to describe. Ink, Fanta, and tar. Leafy aftertaste. Comments: I don't know, I really don't know. Some kind of mutant Springbank. Now perhaps is it organic?

SGP:462 - 78 points.

Quick, back to normality (perhaps)…

Springbank 21 yo (46%, OB, +/-2016)

A very shiny bottle, Maybe they should sell it with sunglasses. Colour: gold. Nose: ah yes, ink, coal smoke, black earth, black tobacco (Gauloises), then some fresher fruits, around oranges, then some burnt sugar and quite some leather and charcoaled beefsteak and bacon. A yeasty side too, we're well around the early-to-mid 1990s. Mouth: a bitter and sour arrival, with some, well, sour beer and orange juice, then more smoked bacon, walnut wine, and leather. Pitches and tosses a bit, I'd say. Finish: medium, meaty, a tad sulphury, sooty, and with sour fruits. Some kind of smoked and salted marmalade in the aftertaste, as well as a gritty oak. Comments: a little too challenging, I'd say, really not my favourites vintages. Isn't it amazing how everything improved again just a few years later?

SGP:352 - 80 points.

I agree, let's check some indies…

Springbank 18 yo 1998/2016 (46%, The Cooper's Choice, refill sherry, cask #116, 300 bottles)

This one should talk… Colour: deep gold. Nose: yeah, there's good sulphur and there's bad sulphur. This is good sulphur. Superb notes of burnt precious wood mingled with orange zests and chestnut purée, then very old oloroso and a drop of black olive brine. Add one black cigar, and one clam, and one black truffle. And why not? Wonderful feeling of wholeness. Mouth: orange liqueur and brake fluid. Really. Or lemon juice and carbon paper. Or bacon and Bakelite. And chewing a cigar, most certainly, plus a lot of raw black cocoa. Not one gram of sweetness, this is superbly bone dry. Finish: long, very 'black' (despite the pale colour), and wonderfully cigary and leathery. Cracked pepper and bitter oranges in the aftertaste. Comments: a perfectly balanced dry-sherried Springbank, no wonder a cooper chose it. Ahem.

SGP:462 - 90 points.

Do we have room for a last one? Of course we do…

Springbank 20 yo 1996/2016 (57.5%, First Editions, Author's Series, sherry hogshead)

There's Benjamin Disraeli on the label. Wasn't that the guy that said, 'I rather like bad whisky; one gets so bored with good whisky'? Ah, no, he said that about wine… Which is quite clever, isn't it. Colour: deep gold. Nose: there's more sherry, more rounded cake, chocolate, and vanilla, more barbecued bacon, and much less sulphur, whether good or bad. Roasted nuts aplenty (pecans and cashews everywhere), old balsamico, burnt fir wood, armagnac, Christmas cake, sour cherries, and even hints of old Barolo. This is spectacular. With water: mud, manure, old cigars, and very old wines. I'm sure you get the idea. Mouth (neat): yee-haa! Some action! Bitter oranges and mustard, chillies and cigars, whelks and ink, roasted walnuts and black pepper… I've known some very old amontillados that were a bit like this, to be honest. Unless that was rather Palo Cortados… Barbadillo if I remember well… Not too sure, since what happens in Jerez stays in Jerez… With water: a total Jerezian blast. Finish: long, saltier, brinier, and even more 'walnutty'. Fantastically dry. Parsley in the aftertaste. Comments: dry sherry and Springbank tangoing to perfection. Just a little 'segmenting', perhaps.

SGP:372 - 91 points.