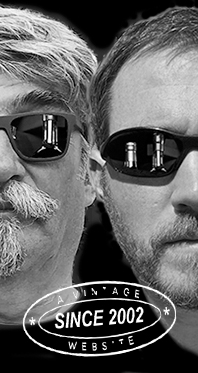 Home
Thousands of tastings,
all the music,
all the rambligs
and all the fun
(hopefully!)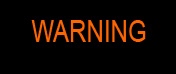 Whiskyfun.com
Guaranteed ad-free
copyright 2002-2017



Strathmill and Strathmill, Inc.

What could I tell you about Strathmill? Perhaps that the number of Strathmills we've already tasted on this ridiculous website remains shamefully low, with only twenty six different expressions so far. That's less than two a year. Boooh! Let's try to remedy the situation…

Strathmill 19 yo 1995/2015 (46%, Cadenhead, Small Batch, bourbon hogshead, 288 bottles) Colour: white wine. Nose: sugar syrup, with wee whiffs of fresh mint and aniseed. Or wild carrots. That's all, folks. Mouth: it's hard to say anything else than 'pretty good'. Sweet beer, sugar syrup, apple juice, sweet and sour ice creams and smoothies… Well it's well and good, you just won't remember it forever. Finish: same, medium, sugary, sugary, sugary… Did I tell you it was sugary? Perhaps touches of white rhum agricole in the aftertaste. And supermarket strawberry sweets (yeah, I imagine). And perhaps lemon drops. Comments: it's actually pretty pretty good, as Larry David would have said. And he would have added this: 'I enjoyed it. It was interesting. It was such a perfect length.'

SGP:631 - 78 points.

Strathmill 22 yo 1992/2014 (46%, Jack Wiebers, The Steam Ship Line, cask #9549)

It's becoming an obsession with Jack Wiebers and means of transport. Next, The Moped Line? Or, like Ardbeg have done after having spent £2Mio (my guess) in marketing, The Space Station Line? Colour: straw. Nose: same-ish, with a little more oak, a little more tea, a little more depth. Sweet barley galore. Mouth: nah, it's fine. Nice leafy profile, barley, fresh walnuts, sunflower oil, sugarcane syrup, and repeat. Nice leafy profile, barley, fresh walnuts, sunflower oil, sugarca… (pleas excuse me). Finish: medium, on barley, fresh walnuts, sunflower oil… And sweet grass. Comments: in fact, it was very good. Just not mindboggling, just not very interesting, just not very unforgettable. But good. Really good. What's on TV tonight?

SGP:651 - 80 points.

| | |
| --- | --- |
| | Strathmill 19 yo 1995/2015 (55.1%, Cadenhead, Wine Cask, Château Lafitte) This baby spent the last 6 years in the wine cask. Yes that would be Lafite with one t. Colour: apricot/salmon/copper. Nose: not too sure. Dusty cellar, raspberries, hay… No too sure, really. With water: really bizarre. Tesco's strawberry yoghurt, more hay… But the barley comes out eventually, which represents an improvement. A little Demerara sugar. Mouth (neat): not too sure. Salted strawberries? A little rubber as well. With water: stewed turnips and grass juice, plus always these salted strawberries. A feeling of anchovies in brine? Finish: rather long, leafier. Cheery stem tea. Comments: not much luck with Strathmill today. Must be me, these things happen. And it's true that I'm not a fan of whisky finished in red wine, be it Lafitte, Mouton, Latour, Haut-Brion, or any of the greatest Pomerols and Saint-Emilions. Also, as these châteaux never refill their barrels – or only for their second wines - and provided they're genuine château barriques, it's not impossible that the French oak was still too active. Unless they got re-charred, which I doubt. SGP:361 - 70 points. |

Little luck with Strathmill (and Cadenhead) today... Perhaps another go? After all, where there's a will there's a way...

| | |
| --- | --- |
| | Strathmill 23 yo 1992/2015 (47.2%, Cadenhead, small batch, bourbon) Colour: white wine. Nose: ah, this is nicer. The wonders of small batches, I guess. We're between a fine middle-aged Tomatin and a no-less fine Irish whiskey, with peaches and some tropicalness. Bananas and apples, I would say. A nice maltiness beyond those fruits. Mouth: good apples and plums with a funny saltiness. A tiny bit of anchovie in the cask? Had one of the casks been shipped from Rotterdam? But that makes this baby much more interesting, this time I rather applaud. Or wait wait wait, ex-Jamaican rum cask or something? Finish: medium, a wee bit petroly. Always these anchovies, or perhaps are they sardines? Comments: I'm not sure they would tell, but I'm really wondering if this little Strathmill wasn't enhanced using drops Hampden or Worthy Park. Nah, I'm probably dreaming, but at least we've found a pretty excellent Strathmill. Hurray. SGP:452 - 85 points. |

Next Strathmill session, late 2017. If the god of whisky lets me live.