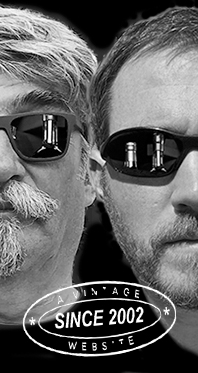 Home
Thousands of tastings,
all the music,
all the rambligs
and all the fun
(hopefully!)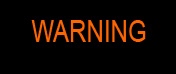 Whiskyfun.com
Guaranteed ad-free
copyright 2002-2017



Tackling the mighty Octomores again

They're record breakers and attention-catchers, those wee Octomores by Bruichladdich. What's (relatively) funny is that in the past, I've found quite a few Port Charlottes that had seemed smokier than Octomore, as if it wasn't all a matter of 'ppms'.

Octomore 8 yo 2008/2017 'Masterclass_08.1' (59.3%, OB, first fill bourbon barrels, 42000 bottles)

167ppm in the malted barley. Okie dokie, but forty-two thousand bottles 'only', really? Colour: pale gold. Nose: rather soft, really, and not a peat bomb at all. I'm rather finding quite some sawdust, then whiffs of cow stable and burning charcoal. A tad monolithic, perhaps, but water should help. With water: tarmac, ink, and carbon paper, plus a bag of charcoal behind all that. Mouth (neat): huge, and certainly very good. A lot of sweet lemony oak (perhaps a little too much of that), and a lot of peppery, pungent peat. A feeling of over-brewed lapsang souchong at times. Bang! With water: makes it feel even younger. Wood ashes galore, something that's rather drying, in fact. Makes you want to drink a large glass of water. Finish: long, very ashy, with some drying tannins. Comments: very very good for sure, but maybe a little tiring. All these drying ashes…

SGP:358 - 85 points.

Octomore 5 yo 2011/2017 'Masterclass_08.3' (61.2%, OB, Islay barley, 18000 bottles)

I don't think they malt at PE, so I guess they have to harvest on Islay, ship to the maltsters on the mainland, and get it back. Lots of ppms to be lost during transport, I imagine. Anyway, this had 309ppm in/on the malted barley – right after smoking, I suppose. Colour: pale gold. Nose: once again, no peat bomb so far, but there is some gingery and cinnamony oak. And ink, carbon paper, charcoal, coal tar, soft vinegar, brine, and all that. As well as a game-y meatiness. Last week's grouse? With water: satay sauce! Mouth (neat): oh good! Extremely simple, almost elementary, but this sweet-curry-like oakiness tangoes with the very ashy and peppery smoke to perfection. Pad Thai? With water: well, I'm not too much into coconut and chilli sauce, I have to say. But I enjoy guavas and papayas. Finish: long, bold, and frankly Thai. You could pour this onto beef, shrimps, prawns, chicken, fish, tofu… Excuse me? No, not snakes! Very sweet aftertaste, with quite a lot of coconut oil. Comments: this is very modern, that's all I'll say. And rather Thai… Feels less smoky than 8.1, in spite of all the 'ppms'. Ha, ppms!

SGP:557 - 86 points.

Oc4 2010/2017 (59.1%, Specialty Drinks, Elements of Islay, 2017) Them too seem to be starting to disclose the ages and/or the vintages, because they know that NAS is for street drinkers, air travellers, and the unlearned! (watch it S., weapons are on open sale in some countries…) By the way, how many ppms? Not that we really need that bit of information… Colour: white wine. Nose: we'll keep this short, there's less oak, hence more distillate character. So cactus juice, brake pads after a run, the engine of an old two-stroke Kawasaki, and the most wonderful ideas of 'a walk on Machir Bay or elsewhere'. Never burry a great distillate under too much stoopid active oak! With water: oh! Mouth (neat): f***k it. A lemony blade. With water: John Cage's favourite. There isn't much complexity, it's even kind of narrow and even thin, but you cannot not think of some super-young funky Jamaican rums, with this extreme briny/smoky unfolding. Finish: blood oranges. Can't beat those. Comments: this reminds me of that old Scottish saying that anyone should remember, in my opinion, "What's the best you can do to a good cask of whisky? -Nothing." You can't beat popular wisdom. Checkmate!

SGP:468 - 91 points.