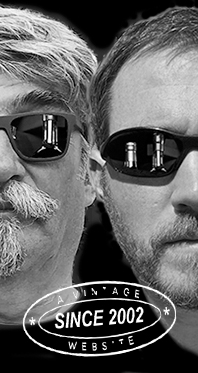 Home
Thousands of tastings,
all the music,
all the rambligs
and all the fun
(hopefully!)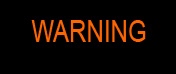 Whiskyfun.com
Guaranteed ad-free
copyright 2002-2017



Tasting the cream of the Isle of Skye

Bingo, that would be Talisker. Let's see what we have, and try those more or less at random. Well, rather less at random if you don't mind…

Talisker 'Dark Storm' (45.8%, OB, +/-2016)

Liked this baby when it first came out, although the 10 always reigned supreme in my book. Colour: gold. Nose: it does nose young, but not immature. It's big Talisker, rather emphatic and even slightly 'in your face', with nice notes of fermenting leaves and fruits, dried kelp (more dried kelp than on an inaccessible beach), a very grassy/leafy smokiness, and not that many pencil shavings, while earliest version had more of that. Notes of bitter marmalade. Mouth: seriously, this is super good, if a tad cloying. They seem to have pushed the ashes and the drying parts, and lowered the fruits. Tends to become a little bitter, on Fernet Branca, various artichoke liqueurs, ginger, heavy cinnamon… The wood sure has a lot to say here. Finish: long, drying, very smoky and extremely spicy. Some oak in the aftertaste. Comments: a comedian that goes a little overboard, but it's still one of my favourite young Taliskers. Like 'Storm' better, though – and of course the 10.

SGP:267 - 83 points.

Talisker 2006/2016 'Distillers Edition' (45.8%, OB, TD-S: 5SE) As usual, this one was finished in Amoroso wood, so flavoured with sweetish sherry. Kind of. This one I'm not following every year. Colour: gold. Nose: perhaps I should? Very nice whiffs of oysters and fresh kelp, then gherkin brine and cigarette smoke. Hints of cucumber, autumn leaves, and fresh mushrooms. I don't seem to find any raisins this time, not bad news if you ask me. Mouth: I'll say it, I'm finding this baby very good. Much more refined and elegant than the trumpeting Dark Storm, and again, not over-raisined (like, say all those unlikely PX finishes from other makers' that are invading our shelves). So, good, with mild pepper, a little walnut liqueur, a little soot, wax, seaweed, brine, and liquorice. Finish: medium, salty, and slightly cake-y. Comments: after all those years, they know how to make finishes that work and that do not become unbalanced (and, as they say on Facebook, a little 'WTF?').

SGP:455 - 86 points.

Talisker 6 yo (46%, Douglas Laing, Premier Barrel, 324 bottles, 2015)

The Laings seem to own quite some ultra-young naked Talisker, which we're finding both at Douglas' and at Hunter's these days. Colour: as white as water, almost. Nose: super young, raw, mezcaly, very briny, on seaweed, smoked pears (should anyone smoke pears somewhere), black olives, shoe polish, and graphite. As simple and square as something by The Bauhaus. Mouth: you cannot not think of mezcal, serious. Olives by the lorryload, ashes, green pepper, grapefruit, and more pepper. Talisker pepper, if you see what I mean. A load of green, grassy smoke. Finish: long, bitter, almost acrid, very ashy. More green pepper, more olives, more smoke. Comments: not some easy whisky, not at all, and one can see that this was originally designed as a component in blends.

SGP:357 - 82 points.

Talisker 6 yo 2010/2016 (46%, Hepburn's Choice, 368 bottles)

Colour: as white as water, almost. Nose: a slightly rounder and sweeter – or so it seems – cask. It's also a tad muddier, more organic, more fermentary, and I don't know why, it's got a feeling of Kilchoman. Oh by the way, we'll have to have a large bag of Kilchomans very soon. Quite a lot of iodine too in this baby Talisker. Mouth: I think this was a better cask. It's got more fruits (not only pears!) and more, well, sugar. No, wait, sugar's the enemy, isn't it! Behind that, ashes, smoke, pepper. No, really, this sugar's a little intrusive… Finish: long, sweeter indeed, but there's this ashy greenness that's getting rather drying… Comments: very good, but in truth, this baby may lack polishing (or years). Or, on an avalanche of crushed ice…

SGP:556 - 81 points.

Talisker 7 yo 2008/2015 (46%, Douglas Laing, Provenance, refill hogshead, cask #10973)

But how many casks did they get? Colour: as white as water, almost (the guy who invented copy-and-pasting deserves a free case of Brora 1972). Nose: ah! This is subtler, more on porcinis and other noble mushrooms, Caesar's ones (pushing it a bit now, perhaps), then eucalyptus and thuja woods, green teas, pu-her, clay, whelks, and boiled ham. Sounds unlikely? It's not! Mouth: perhaps the better youngster. Lovely very ashy notes, this sweetness that's a little too, well, sweet (this is too young, just like the others), then rather caraway and perhaps one cinnamon mint. More and more pepper after that, this is well Talisker. Very young Talisker. Finish: long, with a sugary side, and then more leafy and salty notes. And ashes and smoke, naturally. Comments: very good, once again, but I think I've been a fool to try three infant Taliskers in a row. Frankly, the spirit's totally great, but the whiskies were a little too young. Now I've known some at cask strength that have been greater.

SGP:556 - 83 points.

Don't we deserve a cure? Let's try to find something young, yet old, yet young, yet old, yet…

Talisker 1972/1985 (61.8%, Scotch Malt Whisky Society, #14.2)

So 12 or 13 years old, but distilled when yield was less of an issue. And bottled when the very honourable SMWS hadn't felt the need of adding funny names yet. Colour: did you see the %ABV? Colour is straw. Nose: yeah well. It was more mineral and more medicinal, and less coastal and briny. It was more pristine, chiselled, iodine-y, and, well, perhaps narrow. Let's dig deeper… With water: this old tweed jacket that's seen many rains. And our friends the wet dogs (we'll build a memorial to you, dogs). Hints of almonds. Mouth (neat): huge! Peppered lime, fresh oysters, waxed papers, samphires, and in the background, half a coconut ball and a quarter of a spoonful of custard. Fresh American oak, I presume. With water: careful with water, it doesn't swim too well. So much for a coastal distillery! Gets sweeter, with notes of lemon and marzipan drizzle cake. Yup, whatever. Finish: long, better focused, on almonds, salted lemon juice, and brine. Comments: much less high-impact peatiness in these older ones, and a style that's a little more, say hesitating. But is it great whisky? Yes it is!

SGP:564 - 88 points.

Still a bit frustrated, let's try another possible cure…

Talisker 30 yo 1953 (40%, Gordon & MacPhail, +/-1983)

Heavy weaponry this time, despite the very moderate strength. Is this Whiskyfun or not? We've already tried a 24 yo 1953 for Pinerolo in Italy, and it had been great, if a little fragile (WF 90). But this 30, never, so let's do it… Colour: gold. Nose: typically 'Gordon'. Pinesap, incense, thuja wood, humidor, camphor, bandages, eucalyptus, old oil paint, turpentine, fir wood, myrtle, linoleum… Need I say more? It's very resinous whisky on the nose, which is not always good news with regard to the palate. As they say in baseball (but I know nothin' about baseball), hit or miss. Mouth: oh yes, it's extremely sappy indeed. I'm not sure the original distillate has still got anything to say, in truth this is almost a drier form of genepy, or Bénédictine. Or Douglas fir liqueur. You cannot not think of retsina wine, concentrated honeydew, or old style Monk's liqueurs. Shall I even mention Buckfast? Perhaps better not… What's sure is that we've more or less left whisky territories. Finish: medium, on just the same flavours. More fir liqueur, cough syrup, very balsamic flavours… Comments: are we sure this was oak? And are we sure this was Talisker? Very hard to score.

SGP:383 - 83 points.