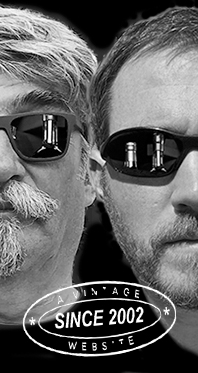 Home
Thousands of tastings,
all the music,
all the rambligs
and all the fun
(hopefully!)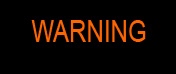 Whiskyfun.com
Guaranteed ad-free
copyright 2002-2017



Teaninich Special Release and apéritif

Not a very well known distillery, and perhaps one that's hard to pin down, should you need to come up with specific markers. How would you describe Teaninich? Let's check the owners' new statement, but first, an apéritif…

Teaninich 2009/2017 (46%, Gordon & MacPhail, Connoisseur's Choice)

A very young Teaninich by G&M, that's a little surprising, unless there's something really special to this baby, let's see… Colour: straw. Nose: it's really malty, you could believe this was made at Kellogg's Distillery. Café latte, Mars bar, vanilla pods, Oreo (OMG), Italian hazelnut liqueur, a pack of shortbreads… And only in the back, hints of marmalade and orange sweets. Mouth: totally in the same vein, with cakes, shortbread, a little toasted wood, some candy sugar, a wee earthiness, tea and milk (who would do that!), vanilla cake, Jaffa cakes, sponge cake… So yes, cakes. And orange. Finish: medium, a little more orange-forward, which cannot be bad. A little Demerara sugar. Comments: at around £30, this young fellow does its job to perfection. I like it a lot.

SGP:541 - 85 points.

Teaninich 17 yo 1999/2017 (55.9%, OB, Special Release, refill American oak, 5352 bottles)

From hogsheads and barrels, and celebrating the distillery's 200 years. Colour: straw. Nose: austere, even a tad difficult, chalky and grassy, before it gets a little more floral, with meadow flowers, perhaps a little gentian, perhaps daisies (not very perfumy flowers), then fruits, rather around redcurrants and cranberries, perhaps white cherries. A feeling of plum eau-de-vie remains there, and there's also a little fresh custard. After five minutes, it tends to become rather acidic, with fresh kiwis and rhubarb. With water: a little more vanilla coating, probably from the American wood. Hints of orange blossom water. Mouth (neat): much sweeter and fruitier, but the acidic side remains there, while it tends to become grassier again after juts twenty seconds. Kiwis and grass, lime, more plum eau-de-vie (damson), and then a whole bag of lemon drops. With water: probably its best part, this has become some sharp, tense, angular lemony whisky, with just hints of green oak (new sawdust in a forest). Finish: medium, always with a lot of lime and grass. Very clean, leaves your palate as fresh as a baby's. Comments: perhaps a little narrow and sometimes challenging, but these lemony notes are rather splendid. It's just not very complex whisky,

SGP: - 85 points.

Angus's take:


Teaninich 17 yo 1999/2017 (55.9%, OB, Special Release, refill American oak, 5352 bottles)

Rather amusingly this one was described as an 'older style of Teaninich' in marketing materials. From before the 2000 expansion of the distillery. Is that a subtle admission from Diageo that the character of a distillery changes when you expand it? Can we look forward to some very special 'pre-Mortlachification' Mortlach in the future? Anyway, this is not to be rude about modern Teaninich, it can be fine whisky. Colour: White wine. Nose: Quite brutal and austere at first. Aspirin, newspaper, oat cakes, a little white stone fruit, some meadow flowers, cut grass, ground white pepper. There seems to be a dollop of concrete floating about in there somewhere. Perhaps some breathing...(one episode of Rick & Morty later, sorry Serge, I'm not a fan of Inspector Derrick)... It starts to open up with a little air very nicely. White flowers, pollen, a scraping of honey and butter on some brown toast. Maybe some greenery and citrus. It's still quite a lean and tightly wound profile though. With water: some bracken, a little earthiness, pebbles and some herbal touches such as dried sage leaves and a watercress style peppery note. Mouth: Punchy again! This Teaninich really doesn't want to go quietly into the night. White fruits, minerals, lamp oil, a tiny hint of wax, some baled hay, cut grass, crushed rocket leaves, sunflower oil. It's a chiselled, sinewed creature this one. With water: Still swinging away. Although it's more towards a grassy olive oil with muesli, buttery porridge and a single shred of lemon zest. Green cereals abound towards the end. Finish: A good length but it's the sheer kind of single minded austerity of this whisky which is quite confounding. There's peppery, lemony and grassy notes about the place but even in the fade it feels like things are still on its terms. Comments: I do quite enjoy this style because you have to kind of fight your way in there and it can be very entertaining and intellectual. But I'd say it's a whisky to have a single dram of with your geek pals and discuss, rather than something you can enjoy in a tumbler of an evening. If you're feeling in a particularly pessimistic or desolate mood it could be a good one for staring down the top of a glass at into the maw of the night. Perhaps keep a bottle around for the next time Donald Trump opens his mouth.

SGP: 452 - 84 points.