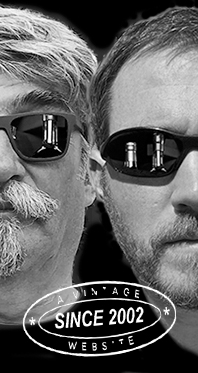 Home
Thousands of tastings,
all the music,
all the rambligs
and all the fun
(hopefully!)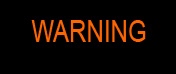 Whiskyfun.com
Guaranteed ad-free
copyright 2002-2017



Tequila Anejo, malternative or not?

Since apparently, tequila sales are rising faster than Scotch's these days, well, let's have some tequila. Yeah I know I did say we'd do a verticale of Appleton, but I'm not quite in the mood for that just now. There's that 50yo and I feel I need to be in top form. Like 120%! Oh and our Mexican friends seem to have a wall to pay for in the future, so let's support them. Ha!

Don Fulano 'Añejo' (40%, OB, tequila, +/-2013) From an older bottle indeed. These Don Fulanos age in French oak for more or less three years. Colour: straw. Nose: excuse me but wow, this is some fresh and floral spirit! Awesomely floral and citrusy at first nosing, it would unfold on notes of vetiver, green oranges, cinchona, and elderberry flowers. I find this very elegant and refined, and much nicer (and fresher) than Don Fulano's 5yo 'Imperial Añejo'. In tequila too, vanilla can kill. Mouth: same lovely freshness, with touches of green olives, citrons, dill, lime grass, and of course agaves. Brilliantly fresh and elegant, I could really sip this superbly chiselled tequila. Finish: medium, fresh, zesty, with a little brine. Comments: this session starts very well, doesn't it. High-class tequila for sure, a great alternative to the rougher mezcals.

SGP:452 – 86 points.

Tristan 'Añejo' (40%, OB, tequila, +/-2015)

This wee one comes from the city of Tepatitlán, which is located in the Jalisco region, home to the best tequilas. Colour: white wine. Nose: well well well, the Don Fulano just kills it. This baby's much shier, in fact it doesn't talk to you at all. Hello? Perhaps lemon syrup in 95% water. Very humble and fragile… Mouth: better, but it's still suffering from the comparison. Touches of agave syrup, candy sugar, vanilla cream, lemon cream… It's really all right, just a little weak and fragile. Oranges, but few olives and little brine, while we're totally into olives and brine. Finish: short, sweet, with notes of marshmallows. Nice rooty touches in the aftertaste. Comments: I'm sure it's very good, but we're certainly not in malternative country. Shy and easy good-level tequila.

SGP:431 - 75 points.

Centinela 'Añejo' (38%, OB, tequila, +/-2014)

A little less than three years in wood, apparently. The Sergio-Leone style packaging is trying a little hard, not always a good sign with any spirits, as we all very well know. But let's see… Colour: white wine. Nose: you know what, I shouldn't have started with the Don Fulano. That was like starting a whisky session with Brora '72, my bad. Anyway, this is shy indeed, although I do seem to find more agave-y, grassy, and olive-y notes to it. And geranium flowers, as well as autumn leaves and lavender-scented soap. Which can be nice, eh! Mouth: ho-ho, it does kick you despite the lower strength, the only problem being that the wood already imparted too much vanilla to it, which will make just any spirit more vulgarly commercial. A shame, one can feel that the distillate was rather first class, with hints of gherkins and green liquorice. Finish: a little short, but not really too vanilla-ed. Oranges. No aftertaste though, it vanishes without a trace. Comments: a shy spirit, not quite for malt drinkers, but it's still way above average as far as tequilas are concerned.

SGP:531 - 78 points.

Mejor 'Añejo' (40%, OB, tequila, +/-2016)

Mejor are the makers of one of those ugly pink tequilas, a very bad record if you ask me. Mind you, this is not Ibiza. Colour: white wine. Nose: shy. Lavender soap, ultra-sweet gherkins (what we call cornichons extra-doux in France, which would apply to many a politician as well), and touches of vanilla. Let's not cry foul. Mouth: it's very okay, actually, pretty fresh, citrusy, slightly olive-y and gherkiny indeed (gherkiny? S., you need holidays), perhaps just a tad too vanilla-ed. Always the problem with the anejos, the spirit must be big or it won't quite stand the vanilla treatment. Finish: short, but very okay. Some oak tannins in the aftertaste though, that's no good. Comments: another very soft tequila, easy to drink, but sadly, the oak comes through towards the finish. You know what? I liked their pink tequila better. And this is no joke.

SGP:451 - 70 points.

Jose Cuervo 'Reserva de la Familia 2014' (38%, OB, tequila, añejo)

Top notch tequila, in theory. Not too sure it's still a Diageo brand, but what's sure is that 38% vol. do not sound very premium. In truth, that sounds cheap. Colour: gold. Nose: well, it's tequila that's got whisky/cognac attributes, with less agave-y things, and more leafy/oaky stuff. Are you following me? So indeed leaves, moss, mushrooms, cedar wood, then green oranges (as in Hermes' nice perfume), various teas, a little tobacco… All that is most elegant, just a little, well, flat. Mouth: it is complex, leafy, grassy, spicy… But it's also drying, and fairly… well, how should I put it? Dead, perhaps? What's more, the oak seems to have taken over. Menthol, over-infused green tea… It's really lacking brightness and knack. Finish: shortish, drying, mentholy, tea-ish. Artichokes in the aftertaste, not always a good sign. Comments: I don't know, I remember earlier versions of the 'Reserva de la Familia' had been much brighter. This one is just pretty… unnoticeable, and too green and drying. Getting in line, perhaps?

SGP:361 - 76 points.

Seriously, it's been frustrating. Next time we're trying tequilas – or mezcals for that matter – we'll try to go blanco. B****y vanilla.