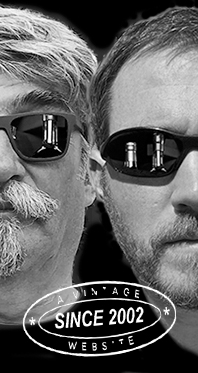 Home
Thousands of tastings,
all the music,
all the rambligs
and all the fun
(hopefully!)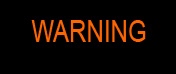 Whiskyfun.com
Guaranteed ad-free
copyright 2002-2017



More beastly Ledaigs, one after the other, as they come. Hope we won't find any deviant ones… Because, you know, Ledaig could be unpredictable…

Ledaig 12 yo 2004/2016 (58.1%, The Single Malts of Scotland, hoghsead, cask #1030, 327 bottles)

After a superb 13 yo, and a more unlikely 11 yo, we had to try TSMOS's rather recent 12 yo. Aren't we very single-minded? Colour: pale white wine. Nose: totally luminous after the dirty-ish 11 yo, all on wulong tea and grass smoke. You won't find a more millimetric, well-carved young Ledaig. With water: exactly vertical, as wine buffs now say. Mouth (neat): magnificently lemony, smoky, and brine-y. Does little but does it to utter perfection. I adore this style – perhaps because I'm also a wine lover. With water: please call the Antimaltoporn brigade! Now there isn't much to say, because there isn't much happening here, it's just that this rather Zen style is right up my alley. Finish: medium, totally clean. Comments: love love love this laser-cut, very minimal style.

SGP:357 - 92 points.

Rummage rummage… It's going to be a little hard…

Ledaig 17 yo 1999/2016 (51.5%, TWCC, Switzerland, bourbon, 808 bottles)

808 bottles from bourbon wood, that cannot be a single cask. Not bad news, very small batches can be even better… Colour: white wine. Nose: once again, the 1990s are different. Some buttery notes, some porridge, a fermentary side (sour beer), some slightly unlikely notes ala Fettercairn (okay, feints), some dough, whiffs of young tequila… In short it's unorthodox, thus fun. With water: ink and cardboard, then dried seaweed. Hints of rotting vegetables. Mouth (neat): a strange thing, but it's a little better balanced on your palate, with some chives (eh?), sour dough, tobacco, cold cuts, toothpaste, and citric beer. Nice peppery smokiness over all that funny composition. With water: a little nicer, with more menthol. Menthol saved many a dram. Finish: rather long, and very herbal-tea-ish. Ginger? Thyme? Peppery aftertaste. Comments: some kind of adventure rather than whisky. It's funny, it's just a little bizarre. Indeed, Ledaig in the 1990s.

SGP:366 - 79 points.

Ledaig 9 yo 2007/2016 (58%, Dornoch, Thompson Bros.) The infernal Thompson brothers up there in Dornoch Castle have selected this baby last year. There must have been some reason. Colour: white wine. Nose: I need to meet the gentleman on Mull or elsewhere who decided to change Ledaig's style sometime in the early 2000s. A stroke of genius if you ask me. As for this youngster in my glass, well, it's sharp, a bit raw, concise, rather on bandages and muddy tincture of iodine. You see what I mean. With water: bandages and Mercurochrome. Ouch – but we're a bit masochistic at WF Towers. Mouth (neat): makes you yodel (hold your horses, S.!) Totally smoky, almondy, iodine-y, and even more South-shore-y than earlier vintages. There was a will, apparently. With water: careful, it tends to get a little too dry and, frankly, a little too simple. I love purified design, but there are limits. Finish: medium, rather on bitter herbs and yeasty stuff. Like, beer. Comments: still a bit too young, perhaps, but it's a great distillate, no doubt.

SGP:366 - 85 points.

Ledaig 8 yo 2008/2016 (52.8%, Claxton's, sherry butt, 645 bottles)

Mee god they're getting even younger on the tasting table… Colour: white wine. Nose: very similar, I can't find much difference, perhaps just a little more roundness – a welcome roundness. Chamomile, perhaps? Asparagus tips? Woodruff? With water: gets nicely medicinal. Those bdanges, that Mercurochrome. Mouth (neat): ah, good! Lemons, smoke, brine, and a tarry background. Makes me rather think of young Laphroaig when it's not botoxed (I mean, buried under tons of stupid vanilla or unlikely wines). With water: aux âmes bien nées, la valeur n'attend point le nombre des années, said Corneille (in souls nobly born, valour does not depend upon age). Finish: rather long, ultra-clean, and very 'vertical' once again. Which whisky would be rather 'horizontal', you may ask? Say some old 25 yo Macallan… Comments: still a wee bit rough, but at 8 yo, I believe you can't make much better.

SGP:467 - 86 points.

We said 'maximum five'… But after those restless youngsters, maybe an oldie?...

Ledaig 31 yo 1973/2004 (47.8%, Chieftain's, sherry hogshead, casks #1711-1712, 120 bottles)

120 bottles from two hoggies, that wasn't much, was it. It is to be noted that sister cask #1710 fetched 93 points right here back in 2004. But indeed, that was thirteen years ago… Oh and it's also to be noted that 1973 was only Tobermory's second year of making Ledaig… And they were all pretty amazing! Colour: full gold. Nose: ooooh! Benzoin, tobacco, sandalwood, incense, camphor, eucalyptus, ripe bananas, tiger balm, avocado juice, nectarines, old Montrachet (or surrounding vineyards)… Well this old Ledaig's got what none of the others had, complexity. An astounding complexity… Mouth: good, there's a little too much oak in the way, with this feeling of sucking tealeaves, but other than that, what a whirlwind of herbal teas, dried fruits, or tobaccos! It got extremely tertiary, in fact, with something clearly medicinal (mouthwash aged in oak - ha) and hints of extremely old oloroso anada (vintage). Finish: medium, and fresher, which came unexpected. Oranges, beedies, apple wine (like they make in Canada)… Comments: it's really glorious, just a tad oaky. But those early Ledaigs, just like the early 'new' Longrows, were true gifts to mankind (right, right…)

SGP:565 - 91 points.