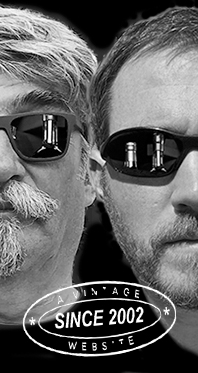 Home
Thousands of tastings,
all the music,
all the rambligs
and all the fun
(hopefully!)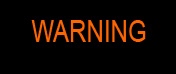 Whiskyfun.com
Guaranteed ad-free
copyright 2002-2017



Indeed there's more Ledaig. But we shan't do them all, let's not exaggerate. Five more will do, we'll tackle the remaining ones next year if you don't mind…

Ledaig 11 yo (48%, The Single Malts of Scotland, Time Series, 319 bottles, 2016)

I find it great to place emphasis on time rather than on wood, as just everyone is doing these days in lumberjac… I mean, in whisky. I tell you, some will soon distil oak instead of grains, that will be quicker. Colour: white wine. Nose: simple, easy, perfect. Some inky smoke (newspaper of the day), and whiffs of moss after a rain, plus brine and kippers. Not the Kippers of the Cake, mind you. Mouth: thoroughly excellent, clean, smoky, rather medicinal, with a superb herbal background. Fir, pinesap, then lemongrass and smoky/salty oils. Finish: medium to long, salty, very clean and well-defined. What we call 'a blade' at WF Towers – and yet we're no fencers. Comments: I was just thinking, the other distillery that would be issuing such perfect youngsters would be Caol Ila. Caol Ila and Ledaig, same struggle? Or, yeah, perhaps Bowmore, you're very right…

SGP:457 - 89 points.

But back to the wackier years…

Ledaig 19 yo 1997/2016 (53.9%, Cadenhead, Single Cask, bourbon hogshead, 252 bottles)

Colour: straw. Nose: more maturity in this one, and yet no Ledaiggy off-notes, rather some kind of bold, rather liqueury, and pretty herbal arrival, with some sage, parsley, moss, humus, then kelp, floated wood, oysters, and kippers. A forest near the Atlantic, I'd say. Very nice, and rather intriguing. With water: sea breeze, a walk on the beach (that wouldn't be Ibiza, rather Machir), tissues, and Altoids. Both were kept in the very same pocket for years. Mouth (neat): Cadenhead are often having singular casks, and after all that's the whole point of bottling single casks, isn't it. Beautiful resinous/sappy style, then lemons and moss, then a very brine-y smokiness with also ashes and notes of this bizarre, yet sometimes fantastic wine they have in Greece, retsina. With water: we're going towards Loire wines, I mean the drier ones. Ideas of a proper old Muscadet – nah of course not the cheap junk they have in supermarkets. Finish: medium, and very costal. Comments: on oysters, on oysters!

SGP:366 - 90 points.

Ledaig 15 yo 2001/2017 (48.4%, Douglas Laing, Old Particular, refill hogshead, cask #11605, 255 bottles)

Ah, this is interesting, will this already be a '2000s' style or still a '1990s'? Colour: straw. Nose: ooh, nice! It's got the smell of that brand new Harley-Davidson I bought in the very early 1990s. No, really, not making this up. Tyres, leatherette, metal polish, and relatively fresh paint. That was before I changed the carb, the saddle, the paintwork, the pipes, the crankshaft, the ignition box, and a few other details. But why am I telling you all this? Mouth: shall we call this a 'transition' Ledaig? It's already got the newer ones' clean and smoky/zesty style, and yet there are a few remaining 'dirtier' aspects, such as these tiny touches of artichokes and, well, used matches. Indeed, there is something slightly sulphury to this. Ala Benrinnes, if you will. Finish: long, with the sulphury notes coming to the front. That's the distillate, I suppose. Comments: a mid-period Ledaig, shall we say. A very interesting transitional vintage… (of course vintages do matter with whisky, it's just that vintages are the result of Man's will, not nature's).

SGP:366 - 83 points.

Ledaig 10 yo 2005/2016 (57.3%, Signatory Vintage, first fill sherry butt, cask #900151, 650 bottles)

I'd wager this one will be quite beastly… Colour: gold. Nose: it's not that the sherry cask did annihilate the distillate's fiery behaviour, but I wouldn't say this one sings loud. Muddy tar and smoke, minerals, walnuts, sulphur (stone)… Well as they say in D.C., the jury's still out… With water: it's still out. Mouth (neat): ah, this is rather better, even if there's some glue and varnish, and even a slightly acetone-y feeling. Extremely aggressive, smoky and sour, bitterish, very rough… In short it's rather one for the hipflask. With water: bittersweet and a tad sour. Careful with water, it doesn't swim too well. Finish: medium, a tad acetic. Good when at natural strength, but water kind of disjoints it. Well water almost destroys it, in fact. Comments: my cats like water better.

SGP:366 - 80 points.

Ledaig 11 yo 2005/2017 (61.8%, Cadenhead, Authentic Collection, butt, 450 bottles)

Colour: gold. Nose: an earthy sherriness over a thick layer of burnt walnuts and a lot of earthy Pu-erh tea, tobacco, and new leather. Behind that, the most medicinal combination of brine and iodine. New lineoleum and Bakelite (as far as I can remember). With water: we had mentioned Uigeadail before, and we'll do it again. More linoleum, dried kelp, old engine oil, tobacco, walnuts… Mouth (neat): very punchy, heavy, salty… Some pungent black tea, some pepper, bitter oranges, a little ginger and juniper… Boy this is heavy! With water: gets more sooty and ashy, and salty as well. Finish: as long as one of Fidel's most historical speeches, bitter and smoky, with bitter oranges, salt, pepper, and leather. Comments: a beast that's sometimes as subtle as a sledgehammer – but I liked it a lot.

SGP:377 - 87 points.

Good, four*five = twenty Ledaigs altogether, I'd say that is more than enough. Hasta la vista, I'm thanking for your understanding.