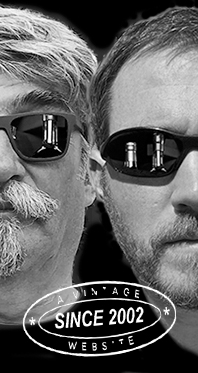 Home
Thousands of tastings,
all the music,
all the rambligs
and all the fun
(hopefully!)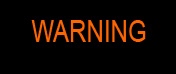 Whiskyfun.com
Guaranteed ad-free
copyright 2002-2017



---

Angus's Corner
From our casual Scottish correspondent
and guest taster Angus MacRaild

Three Balvenie - Including the new
Peat Week

Balvenie is one of those distilleries that many well-worn whisky enthusiasts tout as maintaining some serious character and quality while many of its contemporaries seem to fade with homogenisation.

| | | |
| --- | --- | --- |
| | I'm not sure to what extent that's true but I do undoubtedly have a soft spot for this distillery. Today we'll try a couple of scarce older independent offerings alongside the new Peat Week. I have fond memories of tasting a cask sample of peated Balvenie at the distillery a few years ago so I'm looking forward to trying this one. But first up, Cadenheads... | |

| | | | |
| --- | --- | --- | --- |
| | | Balvenie-Glenlivet 13 yo 1979/1992 (46%, Cadenhead, Original Collection) Colour: White wine. Nose: Pure barley juice. Oats, buttered toast, cereals, wet grains, hummus, some mineralic gravely notes and some barley sugar sweetness. Goes on with grass, hay, some stables and even a lick of wet dog. A little grassiness, a few simplistic green and garden fruits. A banana skin or two. All very pleasant, clean and fairly classical. Mouth: In keeping with the nose this is perfectly balanced, pretty classical Speyside whisky with a lovely and very fresh cereal, barely-sweetness balanced by a little vanilla and spice from the wood and some grassiness and a kind of generic green fruitiness. More buttered toast notes, muesli, a gloop of porridge. It's highly drinkable but a tad boring I must confess. Finish: medium length with a soft spiciness that carries notes of star anise and liquorice. Maybe a tiny whiff of camphor and green tea. Comments: It's pleasant enough, but I feel this could be almost any decent Speyside single malt from the last 30 years or so. Don't get me wrong, it's the kind of whisky you can almost drink without noticing. Or plop and ice cube in on a summer afternoon. SGP: 431 - 79 points. | |

| | | | |
| --- | --- | --- | --- |
| | | Balvenie-Glenlivet 15 yo 1979/1995 (57.8%, Cadenhead, Authentic Collection) Colour: Chardonnay. Nose: Probably from sibling stocks, you can feel an immediate and close identity with the 13yo. However, this one veers in a drier direction; notes of chalk, fresh linen, sunflower oil and sourdough bread. There is still a light, gravelly mineral quality to this one but it's more towards white fruits with a few assorted herbs and wild flowers. More interesting for sure. With time a slightly citrus edge emerges. With water: Not too much movement really. More of these kind of linen notes, even a lick of washing powder which I'm undecided about to be honest. On the other hand there's a more easy citrus quality and further pleasant cereal and floral aspects. Mouth: Quite shy at first with a subtle mineral edge, some natural barley sweetness, gomme syrup, greengages, a little sootiness and some notes of clay and ink. With water: again water doesn't bring too many changes really. Perhaps a little white pepper and some more sweetness. A scraping of orange peel? Finish: Not the longest. Plenty cereals and light fruits but feels a little hollow. Comments: Hmmmm. Some parts are superior to the 13yo, others weaker. On the whole it feels a little disappointing to be honest. Same score I think. SGP: 341 - 79 points. | |

| | | | |
| --- | --- | --- | --- |
| | | Balvenie 14 yo 2002 'Peat Week' (48.3%, OB, 2017) So, the story goes that Balvenie makes heavily peated malt for one week a year and that this bottling is drawn from the first batch produced in 2002 and fully matured in American oak. Let's see what gives... Colour: Gold. Nose: The peat is obvious but subdued and shy; this is no clumsy ash bomb. It's more towards fermenting apples, hay, the inside of old cider casks, horse stables, dunnage and a rather elegant and leafy pipe tobacco note. A lick of bonfire smoke and some very light peat oils with more of these sharp fermenting notes such as sourdough, ale and sheep wool. Some similarly edgy notes of lemon juice in the background. Pleasingly different and quite excellent so far I feel. With water: more sootiness, coal hearths and a whole mug full of chai tea. Evolves towards mulling spices with a little time. Some tertiary notes of ink, graphite and some broad mineral aspects. | |

Mouth: There's a slightly arid smokiness at first which is juxtaposed by the obvious sweetness of the American oak, these notes of vanilla and smoked sawdust. A little medicine, some soot, hay, dung (I don't eat a lot of dung but there's an impression I promise) and notes of clove, pine and some dried herbs. With water: more notes of smoked tea, a cup or early grey with a slice of lemon floating in it. Finish: Decent length, lean and full of smoky bacon crisps, smoked cereals, beach pebbles and more notes of smoked tea. Even a slightly salty edge towards the end. Comments: Well, I had thought the Cadenhead duo might have given this one more of a run for its money but the official easily trounces them. I like the fact that it differs quite a bit from many of the other mainland peated malts which have emerged in recent years. A worthy, highly quaffable and idiosyncratic addition to the Balvenie stable. And I especially like the fact it's available for a fair price and there's plenty information given on the label. I know, in know...call me old fashioned!

SGP: 456 - 87 points.