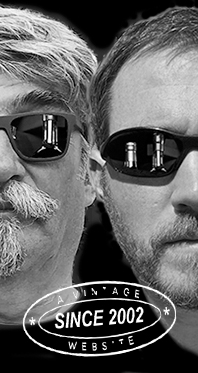 Home
Thousands of tastings,
all the music,
all the rambligs
and all the fun
(hopefully!)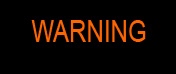 Whiskyfun.com
Guaranteed ad-free
copyright 2002-2017



---

Angus's Corner
From our casual Scottish correspondent
and guest taster Angus MacRaild
Three Craigellachie
+ A Bonus
As you may or may not know Serge, this weekend is Dramboree in Scotland where I'll be galavanting and dramming with many good friends. Part of this year's festival involves a wee trip to visit some of Speyside's most eminent distilleries. Of course not mentioning any Speybur...err...names. So, with this in mind, lets have a few Craigellachies as I feel its pretty emblematic of the region in both name and style. First up: the SMWS...

Craigellachie 25 yo 1990 (52.0%, Scotch Malt Whisky Society, #44.73 'Long live the difference', fefill hogshead, 312 bottles)

Colour: Oaky Chardonnay. Nose: Wow! Someone has accidentally bottled Clynelish as a Craigellachie (not the sort of thing that is impossible at the SMWS). A whole beehive of waxes, some coastal sea greens, stone fruits, lychee, earth, more waxes, dried mushrooms and dried herbs with a drizzle of lemon oil. What a beautiful nose, totally unexpected. With water: crisper and more saline now with a sharper lemon juice note and some additional herbal complexities such as bay leaf and lightly smoked tea, Early Grey perhaps. Also some mineral touches such as graphite and wet pebbles. Mouth: Huge texture. Full of all kinds of oils and waxes with big notes of freshly baked brown bread, sourdough, a little grinding of sea salt and some really gentle little medicinal and phenolic touches. Hugely old style! Goes on with aged mead, a little coal hearth, hessian, more mushrooms, squid ink and dried parsley. With water: S.U.P.E.R.B! The whole thing just feels bigger, fatter, waxier, oilier, more punchy and on the whole even more complex. Just loads of tiny touches of waxes, herbs, bitters, minerals and various fruits. Finish: Long with a luxurious and silky waxiness. A really grassy olive oil and more hessian and sack cloth notes follow on a long fade. Wondrous stuff! Comments: Well, that was unexpected! Probably one of, if not the, best Craigellachies I've ever tasted. Blind I wouldn't be surprised if you'd have said an 82 or 83 Clynelish.

SGP: 664 - 92 points.

| | | |
| --- | --- | --- |
| | Over to Cadenheads. Although, they've got their work cut out... | |

| | | | |
| --- | --- | --- | --- |
| | | Craigellachie-Glenlivet 16 yo 1980/1996 (59.7%, Cadenhead, Authentic Collection) Colour: White wine (a young Riesling this time). Nose: A new car parked in the sun on a hot day. Plasticine and something a little chemically, floor cleaner perhaps but a 'fruit scented' variety. Develops along more pleasant lines after a minute or two with lots of fresh lemon skins, barley sugar and crushed herbs. There is a kind of swimming pool 'chlorine' note dancing around in the back as well. It sort of dances between natural and unnatural rather entertainingly this one. Like Donald Trump but without the looming spectre of nuclear obliteration. With water: the swimming pool just got bigger and we find ourselves at the deep end! But thankfully someone has seen fit to bring along some watercress, buttercream and a little natural yoghurt (although I suspect the pool attendant will be pissed off!). Mouth: Few! This is hot stuff. And again rather odd with notes of cheap shoe polish (try and eat the expensive stuff if you can, makes a good substitute for Foie Gras Serge), plastic and then some herbs again; chives, sage and sorrel this time. Peppery as well and quite acrid with some burning wood notes. With water: the chemical side seems to have been fairly well eradicated by water. Some floral notes such as lilies and a rather pure grassiness. There is a tiny waxy streak that alludes to the SMWS as well, but, in all honesty, we're pretty far away from that level of quality I have to say. Also rather porridgy with time. Finish: Relatively long but again quite acrid, austere, drying and a little chemical again. Some enjoyable mineraltiy and citrus/cereal notes as well. Comments: A rather frustrating dram with a sort of weird duality to its character. Should come in useful in a post-apocalyptic wasteland though as fuel/barter juice/antiseptic etc... Or with ice. SGP: 342 - 73 points. | |

| | | | |
| --- | --- | --- | --- |
| | | Craigellachie-Glenlivet 16 yo 1980/1997 (60.4%, Cadenhead, Authentic Collection) Hopes are not particularly high after the last one... Colour: White wine (How about Grüner Veltliner?) . Nose: Hey, actually this is pretty pleasant despite the strength. Wild gorse, fresh gooseberry, cut grass, a little vanilla and even some dark fruits such as fresh blueberries and red-currants which I find unusual in this type of whisky. Develops some green fruitiness and a lovely cinnamon and pastry streak. There's also coal dust, some lemon zest and a little camphor with time. With water: apple pie and custard. And also notes of rhubarb and custard sweeties that you get here in the UK (don't think the French have gotten that far in culinary terms yet Serge). Also plenty fresh notes of grasses and cereals and herbs still kicking about. Mouth: Cereals, pastry, more cinnamon, apricot jam, greengages, damsons. This is quite sweet but in a rather natural and charming way and there's no hint of these weird chemical notes that seemed to somewhat hobble the previous one. Nice herbal notes of sage and parsley with pink peppercorns, furniture wax and a slight, gravelly mineral quality. With water: a little more buttery, herbal and drying with water. Develops a slight saline note and a more obscure fruitiness. Finish: Good length, nicely balanced between the sweet and dry aspects. A touch of green malt and something mineral like clay perhaps. Comments: I suspect the difference between these two Cadenhead Craigellachies is pretty much entirely down to one of them being in far better cask. Or one in an inferior cask? Debate... SGP: 551 - 80 points. | |

| | | |
| --- | --- | --- |
| | One of the main events at Dramboree this year is the 'Speyburn Picnic'. No doubt involving a combination of Salmon, Jon Beach and a not inconsiderable quantity of puns. Who knows, we may even drink some Speyburn as well. Anyway, in honour of what will undoubtedly be the whisky event of the decade lets try a Speyburn (or two)... | |

| | | | |
| --- | --- | --- | --- |
| | | Speyburn-Glenlivet 19 yo 1975/1995 (59.9%, Cadenhead, Authentic Collection) Some men just want to watch the world (spey)burn! Colour: White wine (again! Let's go with Pouilly-Fumé this time.) Nose: Mmmmm, pure, unadulterated, classical, unmistakeable Speyburn. You have this kind of middle of the road quality which no other distillery can come close to. It's more in the centre than Macron. Having said that, it is also very '1990's Cadenhead' in style. This kind of austere, no nonsense, refill wood derived, distillate driven character which I am quite a sucker for. Quite buttery, some herbs, some lemon, some mint, a little mineral touch, maybe some vanilla. Whisky to switch off your mind to a little. Having said that, there are some very nice notes of pollen and crushed thistles emerging. Maybe this Salmon leaps after all! With water: now there is a nice mix of green and white fruits, wildflowers and more herbal notes. Some ripe pear, maybe a little melon. Perhaps even a whisker of a phenol lingering in the depths - a stray smoked salmon perhaps...? Mouth: Quite a soft arrival with lots of notes of muesli (the vegetarian Speyburn drinkers breakfast), oatcakes, some vanilla cream, some dates and maybe a little rosewater. Distinct notes of malt whisky. With water: clean, fruity, gently sweet, quite fresh, a little grassy, a little malty, perhaps some assorted pastry and a some marzipan. Almost Joycean in the way it masters the unremarkable - the Ulysses of Rothes! Finish: Impressive distance - like the leap of a particularly dedicated Salmon. Some very nice notes of tangerine and olive oil also emerge. Comments: Nothing fishy about this one! If there's salmon here they're circling below the surface. SGP: 442 - 81 points. | |

| | | |
| --- | --- | --- |
| | Some men aren't looking for anything logical...some men just want to watch the world (spey)burn...! | |

Speyburn 15 yo 1975/1991 (63.1%, Cadenhead, Dumpy)

In the words of Nils Bohlin: "Better strap yourselves in!"... Colour: Gold (but for the sake of consistency on this post lets say Riesling Brand SGN 2006). Nose: This is a little different it has to be said, some very nice notes of shoe polish, earl grey tea, mint julep, tarragon, even a certain farmyard note which is more 'highland' in character (perhaps its a salmon farm). Some notes of stable and bailed hay, some mango, green peppercorn, olive oil. This is quite an elegant and complex nose. Goes on with notes of tea tree oil and wormwood. With water: more farmy now, with notes of silage, hay and a nice earthiness. Quite umami in style with water, almost like some Maggi seasoning was added. Mustard powder, orange liqueur and aged chartreuse all make an appearance as well. Mouth: Thick and syrupy on delivery. Big notes of polish, various oils, a little tar, some aged mead, green and tropical fruit syrups and camphor. Various shades of pepper, aged hardwoods, lanolin, tool sheds (not that I taste many mind you) and more slightly tropical notes such as guava and melon. With water: pretty soft now. Full of soot, some medical gentian root notes, more wormwood, anise, aged sauternes and some honey. Really quite delicious. Finish: Medium to long with a lovely syrupy fruitiness and the peppery notes still nibbling away. Comments: It should be noted that this bottle had a pretty low filling level when opened and, as often with these high-octane old malts that loose their levels and get cracked years later, I suspect it massively benefited from the glacial pace of oxidisation over that time period. Nevertheless, this is a genuinely delicious, well balanced, characterful and complex old Speyburn - I know, outrageous!

SGP: 533 - 90 points.