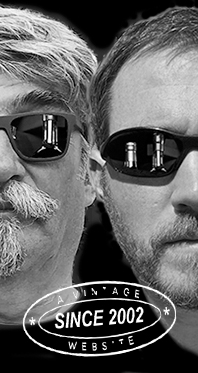 Home
Thousands of tastings,
all the music,
all the rambligs
and all the fun
(hopefully!)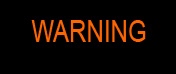 Whiskyfun.com
Guaranteed ad-free
copyright 2002-2017



There were names that we were almost never seeing ten years ago, as the bigger distilleries were catching all the light. Glenallachie's a good example! But there are more of them today, and they would come together with quite a few Craigellachies, Glen Morays, Ben Nevisses, Ledaigs… And others. So today, it's going to be Glenallachie. Ready? And first, the funniest apéritif ever, you'll see why I'm telling you that…

Glenallachie 18 yo 1976/1995 (43%, The Whisky Castle Collection, cask # 6236)

This is my lowest scoring whisky ever, with 1 point only. But that was in 2005, and some good friend just passed me a fresher sample, so that I could (hopefully) revise my judgement. Don't they say that 'a wise man changes his mind sometimes, a fool never'? Colour: white wine. Nose: it sure is rather foul, extremely butyric, feinty, puke-y, with notes of rotting artichokes, last week's dairies, cheese… What's a little nicer is that there's a little pineapple. Oh well… Mouth: well, if you like old crabs and lobsters, cardboard, and 'chemical' plastic, this is for you. Otherwise, you may pass. Finish: medium, kind of medicinal. Drinking mercurochrome, perhaps… And diluted chalk. Comments: no, really! Sure you could always intellectualise any spirit, and find something funnily philosophical about it… But there, I'm ready to multiply my previous score tenfold. Aren't you impressed?

SGP:462 - 10 points

(and really, thank you, my friend! ;-)).

Glenallachie 8 yo 2008/2016 (51.4%, Duncan Taylor, The Octave, cask #309479, 102 bottles)

In general, these very young whiskies do need a bit of a lifting indeed. Such as octaves, new oak, or else… Colour: gold. Nose: it's a little butyric as well, but I have to say these massive amounts of custard really save it. Tons of shortbread, fudge, and vanilla-flavoured yoghurt. With water: dairy cream, more yoghurt, Swiss cheese… Mouth (neat): this is liquid caramel, and there are litres of café latte and wheelbarrows of custard. They should have it at Starbuck's, I'm telling you. With water: more of all that, plus some welcome notes of coffee and toffee. Finish: medium, malty, with some chicory, cappuccino… Comments: good, this is not my preferred style, and indeed the oak's doing most of the job, but on the other hand, I don't think you could do the trick any better. In a way, I like this a lot, and I'd add I could drink a bottle. Yep, Serge speaking.

SGP:551 - 84 points.

Glenallachie 25 yo 1992/2017 (47.6%, The Single Malts of Scotland, bourbon, cask #7665589)

Watch this baby, older Glenallachies could be fantastic… Colour: pale gold. Nose: yep, this is akin to some fresh 10 yo cognac, with peaches, kiwis, chalk, chenin blanc, gooseberries, greengages… It's all rather tart, 'nervous', and pretty angular. 25 years in shy refill wood, hard to beat… Mouth: it's one of those good surprises… Lemons, lemongrass, clay, rhubarb, a little sour wood, drops of agave syrup, some spearmint, a little green pepper, cardamom… Impeccable! Finish: rather long, with a bit more roundness from the bourbon wood, on natural vanilla and a large rhubarb tarte. Comments: a style that I always enjoy, even when the spirit's not the most expressive in the world. Another excellent cask that's been saved from big blending, in other words. Ex-future-Royal Salute 25? Hope Billy Walker and gang will have found many such casks (and won't finish them all)…

SGP: 551 - 88 points.