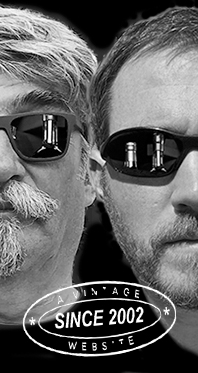 Home
Thousands of tastings,
all the music,
all the rambligs
and all the fun
(hopefully!)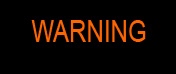 Whiskyfun.com
Guaranteed ad-free
copyright 2002-2017



Three Macallan in Lalique crystal

We just had younger Macallans on Friday, let's now have three much older ones. Well, supposedly older ones, as while they all come in stunning decanters, they don't carry any proper age statements. This while thinking of Michael Jackson who left us ten years ago (at time of writing).

Macallan 'Villa René Lalique' (45%, OB, Lalique crystal decanter, exclusive to Lalique hotel-restaurant, 24 decanters, 2015)

This one will make all Macallan collectors cringe! It's perhaps the rarest modern Macallan, only available by the glass at Lalique's Hotel-Restaurant in Wingen-sur-Moder, Alsace. Do not forget that Lalique is located in northern Alsace! This baby's poured from a wonderful 'Carafe Bourgueil' that had been designed by René Lalique himself 100 years ago. The whiskies inside are said to be 60 years old on average. By the way, the restaurant is superb, it's a two-star Michelin that certainly deserves a third star, in my opinion. Colour: dark amber. Nose: starts with many mushrooms and some old leather, plus whiffs of old copper kettle. Some charming OBE to be found, this one really noses as if it was mostly old bottles that have been re-decanterised (!). Also balsa wood, going towards shoe polish. Mouth: powerful, rather peppery, and always quite metallic (copper again). We're rather far away from the distillery's contemporary style? Chestnut purée, cinnamon, white pepper, a little bitter caramel. I suppose they added some younger whiskies to make it a little brighter and less dry/drying. Some shoe polish to be found again. Finish: slightly bitter and woody, long, with some chlorophyll and walnut stain. Provence herbs in the aftertaste. Comments: they did this very well, it's interesting to taste some very old whiskies that have been beefed up a bit. The taster ought to take its time.

SGP:362 - 89 points.

Macallan 'M' (44.5%, OB, 1824 Series, Lalique crystal decanter, 1750 bottles, +/-2013)

This famous decanter is said to contain whiskies from 1940 to 1991. My wild guess is that a few old bottles from Italy have been put in good use. According to the PR machines, this baby was 'officially the most expensive whisky' back in 2015, but that was a 6l bottle that fetched $600K in Hong-Kong. Regular decanters are much 'cheaper', you'll easily find them for the price of a Port Ellen. Colour: amber/cognac. Nose: softer than the Villa René Lalique, rounder, and rather on panettone, chocolate, raisins, and candied oranges. I find it quite fresh, with a certain elegance. Marzipan-filled dates. This is classic Macallan, reminding me of the old blue 30 yo (caution, there are many fakes of that one). Mouth: an arrival all on bitter oranges and tobacco, plus chestnut honey. A tad rougher than I had hoped after the nose, and certainly more tannic. Strong black tea. Now, everything's under control, and it tends to resemble some great old Armagnac. Finish: long, on tobacco and cinnamon. The tannins, while obvious, are very lovely. Comments: whisky classicism in its purest form.

SGP:561 - 91 points.

Macallan 'N°6' (43%, OB, 1824 Series, Lalique crystal decanter, first fill Spanish oak sherry, +/-2014)

A very, very lovely decanter, this one, but no none quite knows what's inside. Especially not its age, which always leaves us a little uncomfortable when the prices are this high (around £2,500). Unless, of course, the brand is worthy of the highest trust, which only hard facts can either confirm or deny. Oh well… Colour: amber with copper tones. Nose: fantastic! Brighter than the others, fresher, perhaps younger in fact, with superb notes of ripe figs, dried dates, menthol cigarettes, blood oranges, and 'a little shoe polish for ladies' pumps'. Also a few old copper coins, dried rose petals, pot-pourri… I find it really very sophisticated. Mouth: some oakiness but all this is very elegant, starting with all kinds of sweet peppers (pink pepper, Timut, Szechuan and all that), a few old cigars that went dry, then we have old oloroso, black chocolate, and quince jelly. Absolutely beautiful. Finish: medium, but fresh and bright, with oriental spices, cedar wood, dried porcinis, dried bitter oranges, and a little verbena and genepy in the aftertaste, which just further lifts it. Comments: one of the loveliest Macallans that I had the opportunity to taste in the, say last five years.

SGP:561 – 92 points.