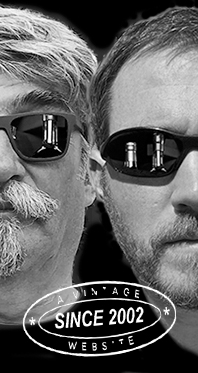 Home
Thousands of tastings,
all the music,
all the rambligs
and all the fun
(hopefully!)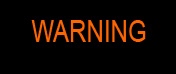 Whiskyfun.com
Guaranteed ad-free
copyright 2002-2017



---

Angus's Corner
From our casual Scottish correspondent
and guest taster Angus MacRaild
Three Recent Bruichladdich

This wee session in memory of the late Carl Reavey, Bruichladdich's head of communications who sadly recently passed away. Not so long ago Bruichladdich released these three, well-aged vintage bottlings. I've been rather keen and curious to try them I must admit...

Bruichladdich 30 yo 1986/2017 (44.6%, OB, Rare Casks Series, Oloroso sherry casks and PX sherry butts, 4200 bottles)
There have been some terrific sherry matured Bruichladdichs from 1986, this one is composed from 7 casks (hence the name 'Magnificent Seven'). It was re-racked from ex-Oloroso casks to PX in 2012. Colour: Amber. Nose: I get a lighter sherry aspect at first; all on wild mushrooms, bailed hay, little touches of hessian and a few Strepsil throat sweets. There's a few whiffs of rancio and some old herbal liqueur but also a slight sawdusty, green oak aspect which is perhaps gleaned from the re-racking. A little coal dust, some dark fruits, a sprinkling of cinnamon and some caraway. Overall very pleasant, although perhaps lacking Bruichladdich's usual coastal vivacity and fruitiness. Mouth: Nicely earthy to begin, lots of dried cherries, hessian, trail mix and muesli. Some rather jammy and even slightly cloying dark and red fruit notes. A cheaper raspberry jam perhaps, you do feel the PX talking in this instance. There are also many pleasant notes of walnut wine, old Chartreuse, a little dried mint and some fudge. Finish: Medium and with some strawberry jam, a few figs, icing sugar and sweetened prune juice. Comments: Overall I rather like it, although it verges on a tad too sweet for me and I think you feel the PX a little to much in a way which comes across as a little clunky perhaps. I would have loved to see what it would have been like full term in the original oloroso casks. Anyway, it's a fine old sherried Bruichladdich.


SGP: 431 - 85 points.

Bruichladdich 32 yo 1985/2017 (48.7%, OB, Rare Casks Series, Bourbon, Fresh Bourbon, French Oak, 4200 bottles)
The story behind this one is that apparently Jim McEwan 'rediscovered' these 1985 casks in 2012, presumably one of the stock spreadsheets had fallen down the back of his radiator. Anyway, this bottling is composed of 22 casks which were re-racked in fresh bourbon barrels in 2012 and then in ex-red wine French oak casks in 2017. Something which, this being a somewhat scarce example of an official bottling from my vintage, I find a little disheartening. Colour: Rose gold. Nose: It's a rather leafy and slightly tobacco-esque nose at first. Some watermelon, strawberry lace and then with a little time some beautifully mineralic notes with hessian and camphor. Goes on with wee touches of white pepper, pink marshmallow, green banana and a little lanolin. Mouth: I was worried the wine would sing too loudly here but thankfully it isn't the case. There's rather a lot of juicy fruit chewing gum, melon, pumpernickel bread and a kind of zingy rye spiciness. Even if the wine is quiet the oak certainly isn't. All this re-racking has elevated these notes of green pepper, pencil shavings and sawdust a little too high for my liking. Continues with notes of wine gums, brambles, olive oil and a few bits of citrus peel and green fruit syrups. Finish: Good length, slightly earthy and with a tiny hint of coastal freshness. Also some sweeter, spicier aspects from the oak still shining through. Comments: A rather perplexing and at times frustrating dram. There were aspects of it which were really beautiful, but you can really feel that all this re-racking has kind of supercharged the oakier traits at the expense of distillery character and freshness. Anyway, another fine old Bruichladdich.
SGP: 431 - 86 points.

Bruichladdich 32 yo 1984/2017 (43.7%, OB, Rare Casks Series, Bourbon, 3000 bottles)
This one was composed from the final 12 casks from 1984 and, mercifully, was spared any re-racking. Let's see how it fares compared to its younger siblings... Colour: Gold. Nose: I'm almost sorry to say it but this is a totally different story. Pure and classical Bruichladdich: melons, citrons, elegant seashore freshness, little flashes of grapefruit, minerals, beach pebbles, sandalwood, a few fistfuls of watercress. Quite beautiful and in possession of a freshness and balance that the others obviously lacked. Goes on with some cereals and a touch of mustard seed after a little time. Not overtly complex but full of beauty and grace and extremely evocative in character. Mouth: Even at the naturally low strength it still has plenty bite and these fruity and coastal characteristics that kind of announce: 'Bruichladdich' are still front and centre. A few drops of mandarin liqueur, some sea salt, a little liquorice, assorted dried herbs and more wonderfully lively mineral qualities. Finish: Long and full of sea air, green fruits, apple peelings, sunflower oil, a touch of wood spice, nutmeg and various teas: green; mint; lemongrass etc... remains superbly fresh and poised throughout. Comments: Tasting these three you wonder why on earth any company would re-rack aged stocks. This 1984 is an ode to refill wood, good distillate and time all working together to create a fresh, vivid, evocative and delicious old whisky. I love just how riddled with distillery identity this one is.


SGP: 522 - 90 points.