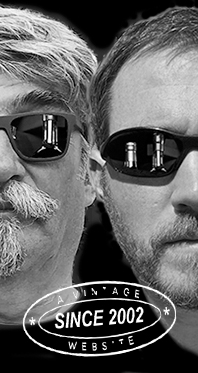 Home
Thousands of tastings,
all the music,
all the rambligs
and all the fun
(hopefully!)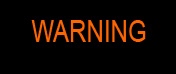 Whiskyfun.com
Guaranteed ad-free
copyright 2002-2017



Always a thrill to try Tomatin. Great lightness, great fruits, and no dull moments. Let's do a very short verticale – three's a verticale, am I not right?

Tomatin 14 yo 2002/2016 (46%, OB, Cabernet Sauvignon, 2,436 bottles)

Right, a finishing done in Cabernet Sauvignon. Caution might be requested. Colour: between gold and rosé gold. Say apricot. Nose: oh course they did it well, and of course it's not a raspberry extravaganza, nor is it some blackcurrant-bud-zilla, but there are still strawberries and raspberries indeed, as well as sugary chocolates. Fruit ganaches. A little mutant perhaps, but balance has been found and there are no flaws that I can detect. Mouth: good, for sure. Blood oranges, more raspberries, juicy red peaches, and then wackier herbal teas, rosehip? Also some raspberry-flavoured butter cream, it makes me think of those extreme English cakes covered with icing sugar that come in all colours. In this case, that would be pink. Finish: medium, pleasant, with a little mint over the raspberries. Comments: fine, really. But of course I prefer Tomatin au naturel, and much so.

SGP:641 - 79 points.

Tomatin 22 yo 1994/2017 (47.4%, Hunter Laing, The First Editions, cask # 13275, 274 bottles)

This baby should be more 'natural'… Colour: pale gold. Nose: ah yes, a perfect meadowy (!) Tomatin, with buttercups, ripe apples, golden syrup, a wee slice of banana, and some sweet and rounded citrus. Totally Tomatin. Mouth: more citrus, with some kind of fat dry(ish) grapefruit liqueur, mandarins, crushed bananas, and a drop of barley syrup. This is clean, excellent, and totally drinkable – which can be a problem with Tomatin. They should do magnums. Finish: medium, on a fruit salad, and more citrus in the aftertaste. Includes the zests. Comments: really excellent, I love this brightness and all these fresh fruits. Some prototypical modern Tomatin.

SGP:651 - 89 points.

We're a little high already, aren't we? I know, careful with double meanings… But let's try to go even higher…

Tomatin 32 yo 1975/2008 (55.7%, Douglas Laing, Platinum, Old & Rare, bourbon)

From when old and rare whiskies were truly old and truly rare. See what I mean, I suppose. Colour: gold. Nose: so, this is the older style of Tomatin, the one that was more tropical. In this case, we're finding dozens and dozens of tiny aromas, from ripe pink bananas to chamomile (extremely noticeable), through eucalyptus, rooibos tea, pine nuts, teak oil, and fresh bitter almonds. It's a perfect composition, quite delicate, extremely elegant, and rather unusual. With water: gets very mentholy. Incense, also. Wormwood. Mouth (neat): very unusual indeed. Ex-Jamaican cask or something? Green bananas, olives, blood oranges, sandalwood, menthol cigarette (untipped, ha), a little rhubarb… In the background, some oaked lemon juice or something. Fun and great. With water: did they use pinewood? I'm also finding roasted sesame oil, and probably a little lime. Finish: rather long, fresh, lemony and mentholy. In truth, it tends to become some kind of oak-aged mojito. Mixologists in Paris would go… bananas. Comments: an unusual one, really. These ones are hard to score, since on the one hand, it's fantastic whisky, while on the other hand, it's rather deviant. Oh well, don't be shy, S.!

SGP:661 - 90 points.