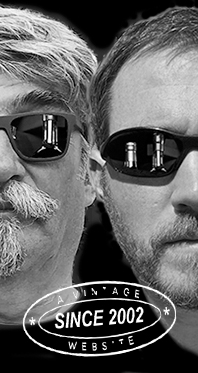 Home
Thousands of tastings,
all the music,
all the rambligs
and all the fun
(hopefully!)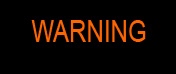 Whiskyfun.com
Guaranteed ad-free
copyright 2002-2017



Welcoming Angus as our Guest Taster

| | |
| --- | --- |
| Friends, you've most certainly noticed that the numbers of new whiskies launched every month are getting exponential. Of course I'll never manage to try them all, I would be dead in no time! Plus, contrarily to what some good folks are half-jokingly saying, I'm trying to take good care of my liver and other important organs, and shall never further increase the amounts of whiskies and other aged spirits I'm tasting. Around one thousand a year is a strict maximum to me, and to the World Health Organization alike, as it appears, as I'm obviously not ingesting full measures of each drink I'm tasting (well, in the case of Brora…) | |

What's more, I'm busier and busier business-wise, and no, drinking booze is not part of my work, another myth we need to debunk.
That is why I'm really happy to welcome my friend Angus MacRaild within these humble pages. Angus is a Scot (no kiddin'), he lives in Edinburgh, he's tasted thousands and thousands of whiskies already, and he's incredibly knowledgeable and experienced in spite of his young age, as many of you already know. Furthermore, we rather share the same tastes with regards to spirits and other drinks such as, well, riesling, and I know that whenever we've been tasting whisky together, we've almost always come up with the same conclusions and, most importantly, with very similar scores (more or less). We both favour complexity, we both prefer spirit-driven whiskies, and we both don't crave for vanilla or wine bombs, although we both enjoy our genuine sherry monsters when they're properly done. I know that personally, I'd trust and follow Angus's pieces of advice with my eyes closed, or I wouldn't have welcomed him. What's more, I know that as a whisky writer, he's totally independent, and that there aren't any companies holding his pen, either directly or indirectly.
Now Angus's tasting notes or articles will always be posted on a pale yellow background and clearly attributed to him, while mine will remain on that very fashionable buttercup yellow that everyone seems to just adore since 2002. And pssst, on the Web, yellow's the new white anyway, did you know that?

Angus's Corner
From our casual Scottish correspondent
and guest taster Angus MacRaild
Three Vintages
Of 1990s Bowmore
Serge, it seems that Bowmore from the late 1990s goes from strength to strength with almost every bottling these days, so I thought it might be fun to try a 98, 99 and 2000 all from bourbon casks. Lets see if we find some lurking tropical fruits. So, in ascending order of vintage...

Bowmore 17 yo 1998 (58.6%, Scotch Malt Whisky Society, #3.290, 'In a shaman's teepee', refill barrel, 150 bottles)

Colour: Straw with a green tinge. Nose: A fragrant seashore! Chiselled mineral notes underpinned by fresh green apple peelings, a little mashmallow-esque sweetness (what?) and some tinctures of iodine and mercurochrome that add some deft medical touches. It's such a pure and unmistakably 'Bowmore' style, one that is quite close to some of the more 'straight' 1972-74 Bowmores. With a little time the fruit starts to emerge. Orange blossom, lemon rind and little touches of passion fruit. With water: more menthol, more herbal with notes of bay leaf and rosemary and also something quite pleasingly farmy. Good complexity! Mouth: It's a bit hot on delivery but the fruitiness is immediate, syrupy, tropical and quite majestic. This is really not too far from early 1970s Bowmores. Greengages, lemon oil, some herbal notes such as dried tarragon perhaps, pineapple, mandarin and those beloved passion fruits. A beautiful and extremely classical Bowmore! With water: more of the same only a bit more exuberant with the coastal qualities. Finish: Long, salty and textured with a huge, tropical flush of fruit on the swallow. Some warming, lingering wood smoke after a while. Comments: I just adore this style, it seems to tread a tightrope between the opulent fruitiness of the distillery's glory years and the more pristine, 'chiselled' profile it displayed in the early 1990s. If they can keep making this style nowadays then Bowmore is undoubtedly one of the great 'grand cru' distilleries of the modern era. Now, I suspect a good refill barrel also played a hugely important part in nurturing this wonderful distillate.

SGP: 647 - 91 points.

| | | | |
| --- | --- | --- | --- |
| | | Bowmore 18 yo 1999/2017 'Hand Filled' (51%, OB, bourbon hogshead) I find some of the bottlings in this series can be a bit hit or miss - certainly the wine cask releases. Colour: Gold. Nose: Much thicker, oilier and more syrupy than the 1998 at first nosing. A tad more creamy vanilla from the oak along with some fresh honey. Goes on with a lovely herbal streak, notes of old yellow Chartreuse, aged Sauternes, touches of camphor and tea tree oil. There is fruit as well but it's more along the lines of tinned fruit syrup such as that of pineapples and peaches. Gets a little more mineral with time. With water: now we have more coal hearths, lamp oil and a slightly unexpected but pleasant waxiness. Water seems to discharge more underlying distillate character. Mouth: Again this is oakier, the wood is clearly more active than in the 1998 but there is some really nourishing spiciness, black peppercorns, black olives in brine, TCP, some lovely fresh mint after a while as well. Another really good one! With water: Pow! Now this is another really classical Bowmore, the tropical fruit goes up a few notches and there is something quite fat and phenolic in there that really reminds me of some older White Horse Lagavulin 12 year olds from the 1970s. Just great whisky! Finish: Long and coastal; full of brine, olive oil and notes of anchovies and sardines. A whole fishing boat full of sea creatures! Comments: Slightly different dram, same score. Another hugely impressive modern Bowmore, and the fact it is an official bottling is greatly encouraging and it's definitely my favourite so far in the Hand Fill series. SGP: 656 - 91 points | |

Bowmore 15 yo 2000 (54.5%, Scotch Malt Whisky Society, #3.272, 'Perfect Potted Plants', first fill barrel, 222 bottles)

Not sure who is coming up with the names for these SMWS bottlings but I wouldn't mind some of whatever it is they were smoking at the time. Colour: Light gold. Nose: Different again and a little more simplistic perhaps at first nosing. Very fresh and coastal with quite typical notes of oysters, fresh lemon juice, white pepper, capers in brine and a nice, simmering peat smoke aroma underneath. Develops along this very chiselled, 'pure' line with mineral qualities, notes of wet pebble beaches and a light tarriness. There is a fruitiness in there as well but it's slightly more subdued than in the previous two. With water: Out come some rather lovely notes of gorse, nettle and caraway. Continues with a little medicine and more citrus notes. Mouth: A powerful and salty attack with notes of sandalwood, dried seaweed and something resinous as well. Earl Grey tea, a nice ashiness and something suggestive of coal hearths (although I don't spend much time tasting coal hearths I'll admit). The fruitiness is quite green and seems to just hover in the background occasionally poking its head round behind all the smoke and seashore characteristics. With water: More mentholated and more fruity in the direction of citrus fruits, various oils and herbs and assorted medicinal notes. Finish: Another lengthy one with a big, saline echo around the gums and throat. Comments: I wonder if the SMWS have a secret silly name to quality whisky internal coding system going on...? It seems that 2000 wasn't quite as extravagant as the late 1990s casks, but the quality is still very high.

SGP: 558 - 88 points.