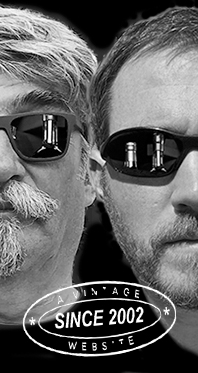 Home
Thousands of tastings,
all the music,
all the rambligs
and all the fun
(hopefully!)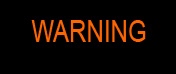 Whiskyfun.com
Guaranteed ad-free
copyright 2002-2017



Three funny whiskies from Belgium

Not content with making some superb beers such as Orval, Cantillon or, yeah, Westvleteren (I'm rather an 8-er), our dear Belgian cousins are also making whisky. I have to say the first batches I could try quite some years ago had been a little, say 'weak', but now's the time to try two or three newer bottlings. Allez!...

Goldlys 14 yo 'Burgundy Cask Finish' (43%, OB, Fillers, Belgium, cask #2760, +/-2016)

I know the Belgians love their Bourgognes (and their Champagnes), but using pièces to do a finishing is something that I'd never dare to do. Let's only hope it was white Burgundy. What, you say it was red? Oh and let's be careful, it seems that this is only grain whisky… Colour: gold. Nose: butter, yoghurt, wholegrain bread, pumpernickel, muesli, stewed pears, Golden Grahams… So far, so rather nice. Mouth: frankly, this is fine. It's got a breadiness, some soft spices, bags of gingerbread (and dare I add speculoos?), some goji berries, and indeed some vanilla. No vituperating red berries, which is good and great. Finish: a little short, but sweet and fruity, with more muesli and goji berries, and more sweet bread again in the aftertaste. Comments: serious whisky, and it rather feels like malt while it's grain. What's the trick? The Burgundy cask?

SGP:541 - 78 points.

Belgian Owl 36 mo (46%, OB, Belgium, single malt, first fill bourbon, +/-2017)

So some 3 yo that's 'sustainable', gluten-free, and entirely made out of barley raised in Belgium. Oh and they've got the ex-Caperdonich stills, mind you! Can I have the ex-Brora ones? Colour: white wine. Nose: easy, pastry-like, with ripe pears and apples, some mirabelles, some tinned peaches, and notes of ultra-ripe Provence melons (the orange ones). Croissants aux amandes. It's soft whisky, it hasn't got any flaws, and I like it so far. Mouth: there, this is pretty perfect! Easy, rounded, nicely on pears and pastries, with raisin buns, custard, sweet apple juice, and a moderate peppery side. Finish: medium, with more cereals, sweet bread, and always pears. A feeling of Gueuze in the aftertaste, but I may be dreaming. Comments: well, kudos! They haven't tried to 'acquire' flavours from odd casks or wines, and rather chose Mother Nature for guidance. Very promising.

SGP:541 - 82 points.

Belgian Owl 42 mo (73.7%, OB, Belgium, single malt, bourbon, cask #1523509)

They're telling us that this is 'cask strength'. I love their way of being transparent, since at 73.7%, I would have never guessed that it was. Colour: straw. Nose: starts smooth and even a little discreet, but I seem to detect whiffs of tequila and butter pears. But let's not push our luck, mind you, almost 74% vol.! With water: full cerealy mode on. Barley, vanilla, cakes, white chocolate… Mouth (neat): you can stand a tiny drop, but not more. It's like Siouxsie and the Banshees, remember? Cough, cough, rôôôôô… Ahem… I seem to detect a little icing sugar, having said that. With water (down to approx 40% vol.): very very good! Lemon and apples, plus pears, barley syrup, and actually not a lot of vanilla. Better like that. Notes of watermelon. Finish: medium, clean, cerealy, wit some brioche and some sweet bread, middle-east style. Only a touch of sawdust in the aftertaste. Comments: this beats many ultra-young Speysiders if you ask me. Right, perhaps not Caperdonich… Not too sure… En tout cas, bravo les Belges, ceci est de haut niveau. Belle pureté d'arôme.

SGP:551 - 84 points.

SHORT RAMBLINGS (too long for Twitter ;-))
Fake booze news galore
So last week everyone went bananas because an "Aldi gin has been named the best in the world" (that headline was everywhere in the press, worldwide!) at the International Wine and Spirit Competition (IWSC).

We've seen that happening many times with whiskies too, haven't we? Isn't Japanese whisky in general the best in the world? Or was that Taiwanese whisky? The only problem is that no one took the time to check the actual results, because in fact that humble gin was in the 37-38% A.B.V. category, so one of the dirtiest dungeons there is with anything distilled spirits. And no, Aldi's gin did not "beat other rival brands that are actually four times more expensive", since those were simply in other categories. And how many candidates were there in that miserable category? 2? 3? Even worse in the general press – many old newspapers and magazines are becoming click-baits these days, but do they have a choice? - a Chinese gentleman has just bought a single shot of The M*****n 1878 from a well-known Swiss hotel, for around 8,000€. The only problem is that all serious whisky aficionados and bottle merchants know that this very bottle is 'most probably' (ahem) a fake made in Emilia-Romagna, Italy (love you, friends), the same-ish very rare bottles being to be found in almost all old Italian collections, quite bizarrely. And we know that the hotelier and staff are very friendly and honest, and that they most probably got got caught themsemves. FYI, some crucial old stories about these series of fakes: Dave's in Whisky Mag UK in 2004 and one about Carbon testing that's not directly online anymore. Enough is enough. What's sure is that the general press is not well these days.