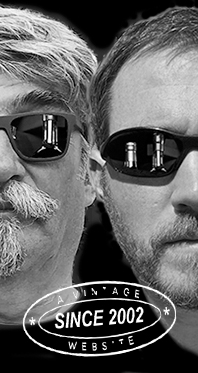 Home
Thousands of tastings,
all the music,
all the rambligs
and all the fun
(hopefully!)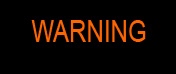 Whiskyfun.com
Guaranteed ad-free
copyright 2002-2017



Three old high flyers, or a battle of Caol Ila

The problems whisky bloggers have! This one, for example, deciding on which distillery will be the first to reach the 500-mark. We're not talking scores ;-) we're talking numbers of different expressions tasted. These days it seems that Caol Ila's having the inside track (483) and to be honest, I can't see Bowmore (435), Laphroaig (384) or Highland Park (379) overtaking it. So I don't think we're showing favouritism today, are we?

Caol Ila 33 yo 1983/2017 (50.2%, Cadenhead, Single Cask, hogshead, 198 bottles)

In my experience, old CIs are usually stunning, but also in my experience, they do not stand the tiniest flaws that may run them off the road. But granted, that happens very rarely… Colour: straw. Nose: I see, a chalky/mezcaly one. Smoke, brine, crushed limestone, olives, vanilla… There are rumours that CAD are preparing some kind of metanoiacal world spirit that would shelter peaters, mezcals, gentians, and Jamaican high-ester rums. Can we wait? With water: gets CI-gentler, but there are oysters (Loch Gruinart, naturally) and funny whiffs of an old jacket that you would have worn while taking care of the BBQ. Whatever. Also something that's very CI, green apples. Mouth (neat): forgot to mention iodine and peppered lemon. All the rest stands. With water: stays big and salty. More olives, brine, and the obligatory kippers (of the cake – S., please behave!) Finish: long, but it keeps this very moderate lightness that's inherent to Caol Ila. Oh and the olives never gave up. Comments: excellent, as expected (but accidents can happen). Water is not mandatory here, you can save up.

SGP:366 - 91 points.

Caol Ila 33 yo (52.6%, Hunter Laing, The Kinship, refill sherry, 482 bottles, 2017)

Not too sure this one's got a vintage statement, I couldn't find any. What's sure is that if it's only a little close to the stupendous Port Ellen Kinship, we're in for a treat. Colour: gold-amber. Nose: to tell you the truth I think not all peaters, whether young or old, tango well with sherry, but in this case, some obvious balance has been found. We're navigating around lit cigars and cedar wood, leather oil, fried bacon (I know, I know, cholesterol), dried kelp on a beach, plasticine, and the tiniest amount of new leatherette. Some camphor too. Love camphor. With water: always love it when metal polish comes out. More cigars. Mouth (neat): an oily texture, and first some kind of smoked Seville oranges with cloves and caraway, then walnut wine, roasted pecans, some very salty bacon, then rather lapsang souchong and wee bits of black tobacco, untipped Gauloise style. Bitter chocolate. Feels 'darker' than it is. With water: careful, water can make it really very dry, but at around 45%, it sings loud and clear, with rather more walnuts, grass, and spices. Nutmeg, for example. Finish: long, greatly bitter and dry, with more tobacco mingled with liquorice wood. A feeling of walnut stain, perhaps. Comments: very dry-oloroso-y. Nothing against that. Now you can't quite compare it with the Cadenhead, as styles are almost opposite. Although quality would be equivalent in my book.

SGP:366 - 91 points.

Caol Ila 34 yo 1981/2016 (59%, Gordon & MacPhail, Cask Strength, refill hogshead, cask #5316)

Colour: gold. Nose: more American oak interaction, which the colour already suggested. Wee touches of grated coconut at very first nosing, then a rather monolithic (not in the bad sense of the word) development, on peat smoke, camphor, and… wait wait wait, many small herbs are coming out and even blossoming, this is ravishing. Wee mints, chives, coriander, some eucalyptus, myrtle… A whole scrub somewhere near the Mediterranean. With water: gets almost delicate, with some soft mint and some liquorice, plus touches of cellulosic varnish. Mouth (neat): the highest impact, and that's not only the higher strength. Straight lemony peat, lemon curd, salted mint water, and 'ideas' of tropical fruits, most probably from the oak. It was a very good hoggie. With water: more lemon, and some brine, and of course some smoke, some oysters, some pepper… As often at G&M's, the whisky's got very cloudy once reduced. As if they hadn't used any filters at all. Finish: long, rather massive. A little more oak than in the others – more active indeed. Comments: totally brilliant again. Perhaps a notch less complex than the others, but do we really need complexity in all our drams?

SGP:457 - 90 points.

You/we should have bought these 30+yo Caol Ilas when they were much cheaper. Fact.