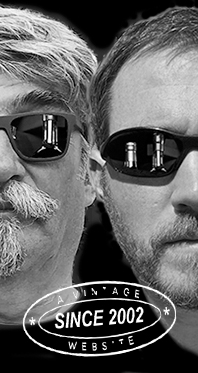 Home
Thousands of tastings,
all the music,
all the rambligs
and all the fun
(hopefully!)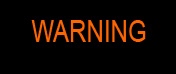 Whiskyfun.com
Guaranteed ad-free
copyright 2002-2017



Tullibardine, two officials and two indies

Shall we find the distillery's usually unusual idiosyncrasies in these fairly new Tullibardines?

Tullibardine '225' (43%, OB, +/-2016)

I find it's always a little nasty to use big numbers on bottles when there's actually neither an age statement nor a vintage. On the other hand, this cannot be 225 years old, and neither could it have been distilled in 225 A.D. It's a Sauternes finish, while that number actually relates to the size of the barriques. Colour: straw. Nose: a tad butyric at first nosing, with also mashed potatoes and quite some porridge, before some leafy spices (bay leaves) arrive, together with a little ginger and vanilla. I wouldn't say the Sauternes is very obvious, I do not get a lot of plums, apricots, or flowers for that matter. Rather blood oranges after five minutes. Mouth: absolutely given the low strength, this time the oak must have imparted a large part of this fat body. Sweet ginger and cinnamon pies, really a lot of marmalade and white pepper, Finish: very long, with even more oak spices. Very sweet-oak-driven. Comments: feels rather doctored or even 'engineered', but I find it quite good.

SGP:551 - 78 points.

Tullibardine 10 yo 2006/2016 (57.6%, Lady of the Glen, bourbon, cask #35)

This one should roar and bite! Colour: straw. Nose: fun stuff, you'd almost believe it's American single malt whiskey. Totally huge notes of bubblegum and marshmallows, bananas, pears, agave syrup… One of the sweetest noses I could try in recent months. I don't find much of the distillery's trademark mashy profile so far. With water: lovely! Some sweet malt coming out, and rather more apricots than in the Sauternes finish, which is odd. Rosewater as well. Mouth (neat): bombastically fruity. Put two dozen sweets (assorted flavours) into a jar, pour surgical spirit, close, wait… You'll get this. Yeah, more or less. With water: indeed a perfect swimmer. Lemon balm, blue green tea, Thai basil… Finish: long and unexpectedly salty. No it does not just trigger saltiness. More vanilla and sweet oak in the aftertaste, that's bourbon wood. Comments: a tad mundane when unreduced, but it just loves water!

SGP:641 - 85 points.

Tullibardine 12 yo 2004/2016 'The Murray' (56.1%, OB, Marquess Collection)

Named after a certain Mr Murray, who blended this bottling, had built the distillery with his own hands a little earlier, and defeated the Vikings around 814 A.D. right after having had sex with twenty-four Indian princesses who had just attended one of his world-famous uisge beatha masterclasses. Or perhaps not. Colour: pale gold. Nose: totally 'carpentery'. Sawn oak, cedar wood, vanillin, linseed oil, and drops of cranberry juice. With water: gums and jellos, in that sense it's a simpler version of the 2006. Cherry sweets. Mouth (neat): totally sweet-oaked. Vanilla, violet drops, ginger, cinnamon, and lavender. At times you would think it's rye whisky. With water: gets rather unusual. More violets (ice cream?) and oriental pastries. The cherries are back as well. Finish: quite long, spicy and still quite oriental. Baklavas, honey, all-spice, rosewater. Comments: feels a little bodybuilt and certainly rather oak-driven, but it's well made.

SGP:561 - 80 points.

Tullibardine 27 yo 1989/2016 (51.1%, Maltbarn, bourbon, 134 bottles)

There aren't that many old Tullibardines, are there. Colour: pale gold. Nose: its not that it feels much younger, it's just much less oaked, so more natural, and in a way more 'authentic' (a word to be handled with caution). Still, I do get whiffs of rye, wholegrain bread, speculoos, then rather rhubarb pie and more gingerbread. Nice nose, as expected from Maltbarn. With water: farmyardy. Mouth (neat): very unusual, extremely spicy and bready, with a dusty earthiness and the feeling of chewing your unlit cigar. The compadres cinnamon and nutmeg (big!) and more and more drying pepper. Was it new un-charred American oak rather than ex-bourbon? With water: a sudden burst of Seville oranges, citrons, and rosehip tea. Finish: long, between both worlds. Sweet fruits and dry bready spices. Comments: an IB that could have been made by the owners, really. Funny, that.

SGP:561 - 85 points.