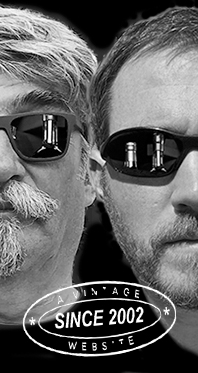 Home
Thousands of tastings,
all the music,
all the rambligs
and all the fun
(hopefully!)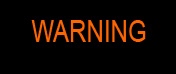 Whiskyfun.com
Guaranteed ad-free
copyright 2002-2017



Upon special request, two Liechtensteiners (and bonus)

Yes, upon a special request on Facebook, mind you! Tasting on demand, if you like. Those would be two Telsers, actually. The first 'Telsington' from quite some years ago, which came with some ultra-high score by you-know-whom with a panama, had been rather terrible in my opinion (WF 64), while a more recent one, a Telser Rye bottled in 2014, had been of rather international class already (WF 78). Great progress in Liechtenstein…

Telser 'X+1 Pinot Noir' (52.9%, OB, Liechtenstein, +/-2016) This is single malt. Colour: apricot, not pink! Nose: oh! Frankly, its not often that I enjoy whisky and red wine, but in this case, I do. There's an obvious breadiness, which I always enjoy, but it rather feels like fruit-filled bread. Apricots again, mirabelles… I know those should rather be red berries, but no, we're rather around pinot gris than pinot noir. Better like that! In any case, a great nose, which reminds me of some Westlands. Just touches of gunpowder and pencil shavings, nothing too serious. Cinnamon rolls. With water: lovely soft yet spicy pastries. Mouth (neat): big spicy whisky, quite thick, even a little frightening at first, but it stabilises and unfolds on spicy breads and pastries, fig rolls, mirabelle jam, and some kind of spicy pumpernickel. You could have this for breakfast (at the weekends). With water: passes the water test with flying colours, gets just a wee tad green/bitterish. Finish: long, on more spicy pastries. And indeed, in the back of the aftertaste, perhaps a little pinot noir. Comments: so well done, Liechtenstein! Nothing's more thrilling than seeing such progress (after having tasted quite a few unlikely pinot-noired whiskies from elsewhere in Mitteleuropa).

SGP:562 - 82 points.

Gasp, my bad, the next one isn't whisky, it's rum!

Telser 'Chardonnay 17' (49%, OB, Liechtenstein, +/-2016)

So this is Jamaican rum, matured or probably finished in a barrel from the Fürst (Prince) of Liechtenstein Winery. Colour: gold. Nose: yeah, of course. Very good soft yet rather high-congeneric Jamaican, with olives filled with plum paste (I imagine), very little varnish/UHU glue, and a very pleasant combination of ripe bananas and pineapples. Very ripe bananas, in truth. Mouth: ell done once again. There's a sweetness that's rather unusual, but one can feel that that's not added sugar. It's somewhat like of someone had added yellow plums and peaches to some muck or something. It's really good, a Jamaican with a gentler side. Finish: long, a notch saltier. Marmalade and green olives. Comments: very well done once again. Not sure the original distillate wasn't even better, but this is faultless and perfectly Liechtensteined. Ha.

SGP:642 - 84 points.

I know we said two Liechtensteiners, but since we took this step…

Guglhof 2012 'TauernRogg' (42%, OB, Austria, Sauternes, cask #91, +/-2016)

This is single malt according to the label, but Rogg(en) means rye in German, doesn't it? So probably malted rye, like Glann ar Mor have done in Brittany. This baby come from Salzburg's region, let's see if it's Mozartian (you can do better S.) Colour: gold. Nose: with very young whiskies, nothing can beat a good rye, I think. This one's pretty perfect, fresh, immensely bready and cerealy, with lovely notes of lemon balm and fresh apricots, most probably from the Sauternes. No over-wine-iness here, they've kept control. Oh and no sulphur whatsoever, while I've come across many a sulphured ex-Sauternes cask in the past. They all learn. Mouth: so very funny! It first reminds me of a German violet-infused beer (seriously), and goes then towards cranberry juice, grenadine, prickly pear, lemon drops, and rather less bred than in the nose. Clearly Sauternes, but just as Telser did, they kept control of this little beast that could easily have gone over the top. Finish: a tad short, but clean, and slightly muscaty. Mr. Semillon, I presume. Comments: impressive. Frankly, these Swiss/Austrian whiskies were undrinkable ten years ago, acceptable five years ago, and they've now gotten excellent, even if they need the help of some prestigious wine casks. Well, some of them.

SGP:641 - 82 points.

Oh and since we're having funny (and good) eastern wineskies…

Prohibition (41%, OB, France, single malt, vin jaune cask, +/-2013?)

This is touchy, as the distillery, called Brûlerie du Revermont, is located in the Jura region, east of France. So technically, we've got a very large production on the tiny isle of Jura, Scotland, and a tiny production in the very large region of Jura, France. Ooh my head. As you know vin jaune is a fabulous white savagnin that's kept under veil (flor) for at least six years and a few months. It's not too far from fino sherry, but never fortified, while fino (or manzanilla) is always fortified. And they don't do soleras in Jura. Colour: gold. Nose: there's the vin jaune's sourness, and its walnuts, and even touches of crushed mustard seeds, over a fine malty layer. Notes of chutney. Fine. Mouth: nah, this is a little difficult, gritty, rough, with probably too many walnuts. It's not unlike some very rough marc du Jura, and the vin jaune kind of fights a rather fragile distillate. Finish: long, grassy, coarse. Bitter walnuts and again, some mustard. Comments: I fully understand the interest of a totally 'localised' whisky, and I'm sure they're very nice people, but I'm finding this too unbalanced. Things seem to clash, while some friends know that I totally adore vin jaune. Neat.

SGP:271 - 45 points.

We have to do something. Let's try to be logical, since the Austrians did some great things with Sauternes, and since the problem with the Jura was probably the bone-dry vin jaune cask, why not try another Jura that matured in a sweet wine cask?

Prohibition (41%, OB, France, single malt, vin de paille cask, +/-2013?)

So, Jura's vin de paille, aka straw wine. They actually harvest very clean, un-botrytised grapes, and let them dry out on some kinds of racks before pressing (they were using straw in the past, hence the name). All vins de paille are very sweet, and some are just superb. They're usually quite expensive, and always come in small bottles, a bit like Tokaj Eszensias. Anyway… Colour: deep gold. Nose: ho-ho-ho! This noses like vin de paille indeed. It's ridden with litchis, rose petals (bags and bags and bags), and big fat golden raisins. So it's extremely aromatic, extravagant, and rather ooh-ah. Funny and nice, let's only hope it won't be too sweet on the palate… Mouth: it is, indeed, a little too sweet, but frankly, you're almost in a pastry shop in Istanbul. Turkish delights, rose liqueur, orange blossom water. Bizarrely oakier in the background, we're almost having artichokes. Finish: medium, not exactly balanced, but it kind of works despite the growing sourness (artisan cider). Comments: fun stuff, a little un-whisky. Way above the vin jaune for sure, but it won't win the Nobel Prize of whisky either.

SGP:631 - 65 points.

Done, we're done. Figuratively, of course.