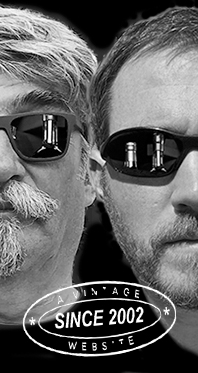 Home
Thousands of tastings,
all the music,
all the rambligs
and all the fun
(hopefully!)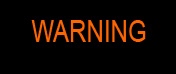 Whiskyfun.com
Guaranteed ad-free
copyright 2002-2017



| | | |
| --- | --- | --- |
| | | We're fifteen, let's celebrate with the truly rare! |

Today whiskyfun.com is 15! In truth I have been wondering which whisky we should have to celebrate this little event that happens only once in any blog's life (err, obviously). A recent batch of Talisker Port Ruighe? Revisit Loch Dhu 10? Another go at Laphroaig Select or Glenlivet Founder's Reserve? Bowmore Dawn? Speyburn Bradan Orach? Or an extremely rare single malt from a distillery that closed even before World War II? Well, after very long hesitation, and after having flipped many coins, I decided to go for the latter. Don't ask.

| | |
| --- | --- |
| So, it's going to be an official Glamis, a single malt from Glenfyne Distillery, which was located in Ardrishaig on the banks of the Crinan Canal, on Loch Fyne, Argyll. That's almost right in the middle of a triangle that would go from Oban, to Arran, to Islay. The distillery was built in 1831 as Glenfyne, was rechristened Glendarroch around the 1870s, and became Glenfyne again around 1890. It operated until 1937 and was closed for good in that year, then gradually demolished until around 1990. Alfred Barnard had been very enthusiastic when he visited Glenfyne (well, Glendarroch) in 1885, while it was sheltering one large wash still (4,700 gallons) and two small spirit stills (only 500 gallons each). | |

The output was around 80,000 gallons when Barnard visited, but I suspect production was cranked up later on.

View of Glendarroch/Glenfyne Distillery in Alfred Barnard's book 'The Whisky Distilleries of the United Kingdom' (around 1885)

| | |
| --- | --- |
| The distillery's main brand name had been Glamis until the stocks were exhausted, but just like 'Old Orkney' and others, that name has then been used for blended whiskies, or 'bastard' malts that had nothing to do with Glenfyne Distillery, some related to Glamis Castle. It's also to be noted that there was also some official 'Glen Fyne', and that the distillery also had its own brands of blends, such as 'Sandy Tamson' or 'Glen Crinan', which had survived the distillery itself for several decades. | |

But enough History, let's taste that intriguing Glenfyne…

Glamis (Glenfyne) 10 yo (86 US proof, OB, unblended pot still malt, for Greig, Lawrence & Hoyt, New York, 4/5 quart, 1930s)

Definitely Glenfyne's Highland malt, and another single malt brand that used to be exported to remote countries even before WWII, after Clynelish, Laphroaig and several others that we have also tasted (while the 'official' line is that one famous pioneering brand and distillery started it all in the 1960… ahem…) Colour: greenish amber. Not green enough to suggest metal contamination. Nose: does it make any sense to call this 'the old Highlands style'? What's sure is that it's rather coastal, but less so than some similarly old Clynelishes, Stromnesses or Highland Parks we could try. Not to mention Laphroaig or Lagavulin of course. Some kind of menthol cake, perhaps?...

... Old balsams, autumn leaves, a little chocolate (thin mints), old leather jackets in that old wardrobe in that old attic in that old country house… And gravel after the first rain, touches of old liquorice and tar liqueurs, those famous old copper coins… In any case, this is a lovely nose, and if I had to summarize it all, I'd say 'an abandoned antique shop in the middle of nowhere'.

Mouth: it's funny that it would rather start on citrus and dried figs, very old bottles being usually a little dry. Then we find cigarette tobacco, then all these herbal and mentholated herbs and oils than abound in many a very old whisky, whether it's 'cask old' or 'bottle old', or both. What's sure is that it's absolutely not dead, and so still pretty much alive and kicking. Tends to become a little bitter though (artichokes), with notes of caraway in the background. Our beloved old walnuts (sprinkled with lemon juice) are locking up the rear. As for the mouth feel, the 86 US proof/43% were more than enough to secure a full body all along. Finish: medium long, still herbal and rather lemony. It's actually got the finish of some excellent dry white wine. Comments: I'm starting to have the feeling that very old bottles of malt keep better than very old bottle of blend. What's sure is that this old Glenfyne, while less impressive than very old northerners, remained excellent and it packed much more oiliness than any current malt whiskies. As if modern malts have become thinner altogether (we all know they have, don't we). SGP:372 - 88 points (I'm not feeling too comfortable scoring such a prestigious old glory – would one score a Tintoretto?)

(With thanks to Pit for the logistics and to The Distillery Trail for some of the pictures)

Other than that, what's new at WF Towers and elsewhere?...

Well, in brief and very higgledy-piggledy…

Our readership kept growing

, albeit at a rather slower pace, see above. Even if you always have to separate the weed from the chaff with these kinds of figures, it seems that we got around 3.5Mio visits in the last twelve months, and between 9,000 and 10,000 visits per day, although I'm really not sure all of them are/were 'serious'.

No, we still don't take any advertising money I'm afraid, or any other kinds of monies.

We've hired a skilled guest taster from Scotland, Angus MacRaild. We share the same tastes, otherwise that wouldn't work. Apparently, Angus is content with a glass of Alsatian riesling every six months. As wages.

Doesn't whisky get a little boring? What's sure is that there hasn't been much interesting new stuff happening or coming out in the last twelve months. Some seem to believe that they're 'innovating' but they're all having the same 'innovations'. Some slightly unusual cask combos (hey let's finish an NAS in some Liechtensteiner new oak! Hey let's season some casks with some IPA!), more 'retro' packaging here and there, a few bicentenaries, and certainly more attention given to Asia, with special bottlings or even the odd single cask sold to China for twice the price that the same whiskies would fetch in Europe. Money has no smell.

Apparently, Whiskyfun is blocked on Qatar Airways.

The best truly craft distillers are selling themselves to the large corporations. Aaargh.

Some excellent bloggers have thrown in the towel last year, for example our friend Sku. Others have become much quieter, posting a few things every once in a while. On the other hand, there are some new bloggers too, but quite a few are actually industry-fuelled (read sponsored) efforts. So not exactly bloggers, rather edvertorialists or 'content writers'. What, lifestyle blogs? Don't get me started… Gladly, the Whisky Sponge is still with us.

The general press is publishing more and more junk

about whisky, ridden with errors and unlikely 'ten best' lists. Check who's #1 and #3, you'll see who paid for it. Mostly written by the same 'content writers' by the way, all experts in telling you about the differences between 'whisky' and 'whiskey'. Run away! But we do thank The New York Times for adding the word 'paidpost' to their URLs each and every time they're publishing such a thing, that's the good way. Oh and some general articles are pretty good, not to forget that video of Halle Berry downing, in real life, a large glass of Old Forrester (more or less a paid gig, apparenty).

More malt distilleries have become or are becoming brands rather than whiskymakers. Building brands is cool, improving quality at the same time is even better. Some seem to be doing the latter by the way, which is great. Had a superb official Deanston, for example. Deanston! Sadly, some others don't, I guess they're too busy working on brand experience. And say adios to education, and hello to brainwashing. So much for the post-advertising era! What you have to do to sell a bottle of distilled barley…

Springbank and Lagavulin remain extremely good. Just saying. Others too.

Some independent bottlers are managing to keep the category afloat. The splendidly revived W.M. Cadenhead for example (it was a good idea to hire that guy), or some cool new bottlers in other countries, who were passionate about whisky before they started doing all this. Passion before money, always better like that. I also like Douglas Laing's refreshingly funny blended malts. Now I've always heard IBs complaining about the fact that it was getting harder to find good casks, but they seem to manage to keep doing it. Kudos to them. Even if a 5 years old Craigellachie is maybe not everyone's grail...

I think that within the last year, whisky's become totally 'world', even if the big whisky countries keep churning out the vast majority of what's consumed, not counting the oceans of molasses-based 'whisky' made in India. What's sure is that my friends don't blink an eye anymore when trying some whisky from even the most unlikely countries. Next, 'would you have some Outer Mongolian single malt for us to try, Serge?'

To see only value growth while volumes decline might not be a perfect situation. I would work on consumer trust – which doesn't only consists in doing more content marketing.

I can't think of any Scotch distillery or brand that's not become 'premium'. Bother! They have to start all over again.

| | |
| --- | --- |
| Quality rum's still in its infancy, and I'd wager that 95% of what's sold as rum is junk. It's like when Scotch was all about Bell's or Vat 69, you see. The real 'single malts' of rum are still to come, even if the IBs (thanks to them, once more!) already have/had a few. And of course a few distilleries in Barbados, Jamaica, or Martinique/Guadeloupe. In the mean time, we spirit lovers just have to avoid ex-multi-column and doctored stuff (often the same), and the numerous lying labels. | |

Many whisky lovers are also turning to Cognac and Armagnac, but a word of caution, focus on own-estate, natural strengths, or the few IBs that usually have some of the best. Avoid boiséed stuff like the plague.

Some keep claiming that whisky's all about wood. Well, since they all use more or less the same wood and store the vast majority of their whiskies more or less in the same parts of Scotland, all distilleries should taste more or less the same in that case. No? Unless that explains while Joe Public believes that 'whiskies all taste the same'.

Age statements are returning here and there. Loud applause (but not when the price of a new 10 is the double of what it used to be before, eh!)

Gin. Who's not making gin?