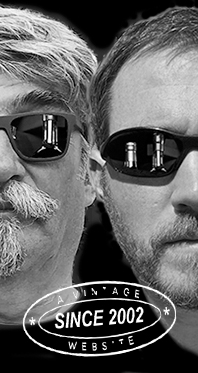 Home
Thousands of tastings,
all the music,
all the rambligs
and all the fun
(hopefully!)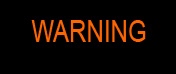 Whiskyfun.com
Guaranteed ad-free
copyright 2002-2017



Phew, those tequilas anejo we had last week were really frustrating indeed (remember, always from a malt enthusiast's point of view). So today, time to unleash the full Power of the Agave, with a slight wink to their neighbour in the north Donaldo T.

Alipús 'San Juan del Rio' (47.8%, OB, mezcal, +/-2015) I think this is espadin, so cultivated agave, from the village named San Luis del Rio. We've tried an earlier batch a few years ago and thought it was very good (WF 85). Colour: white. Nose: yeah, smoked meats and bacon, burnt herbs and olives, seawater, tinned gherkins, old wool (visiting Islay's woollen mill), and yesterday's oysters. Mouth: high-octane mezcal, with pots and pots of old pu-her tea, many smoked herbs, lime, fern, spearmint (bags and bags), and a dusty/waxy side that does remind me of Clynelish. Whether this is a malternative spirit or not is not debatable. It is. Finish: long, saltier and more lemony. Samphires and seaweed. Even smokier aftertaste. Comments: unquestionably, immaculately malternative. Unless we're talking old sherry monsters of course. SGP:455 - 87 points.

Me happy, me go on…

Vago 'Ensamble En Barro' (50.5%, OB, mezcal, +/-2016)

Some small batch artisan mezcal from Sola de Vega, Oaxaca. As I understand it, the fields are kind of 'complanted', meaning that they grow different varieties of agaves in the same field. It's all distilled in clay pot stills, so I guess you can't make more authentic and artisanal mezcal than this. Colour: white. Nose: much lighter than the Alipús, without much smoke this time, but with more earth, humus, mushrooms, damp chalk, and all that. Say unpeated Caol Ila. Really! With water: more of all that, while it goes towards manure, cheese… Shall I quote gym socks? Mouth (neat): I'm positive this tastes like unpeated Caol Ila. Lemon syrup and green tea. It's a fat spirit, and yet there is some lightness to it. In essence, it's very lemony. With water: small berry eau-de-vie, really. Elderberry, sorb, rowan… Finish: long, earthy, lemony… Comments: it hasn't got the immediacy of the Alipús, and that may come from its 'complantation' scheme. Not too sure. It's very complex spirit, it just loses you at times.

SGP:452 - 84 points.

La Venenoza 'Raicilla Sur de Jalisco' (47%, OB, +/-2016) I'm not too sure whether this is tequila or mezcal, knowing that all tequilas are mezcals. Ooh my head… Anyway, there's a nice Ubu-esque gidouille on the label (right, it's a snake) and you'll be happy to learn that it was distilled in an 'hybrid Filipino/Arabic still'. Colour: white. Nose: a wonderful earthy tequila, rather than a smoky mezcal. Mashed turnips and gentian eau-de-vie, plus notes of turmeric and crushed Brussels sprouts, as well as big white asparagus. Nothing that I do not like so far. Mouth: totally sublime, really. Extraordinary gherkins, olives and limes singing in unison, with an earthy/smoky background. It's just not very deep spirit, but other than that, I just love it despite its inherent simplicity. Finish: rather less nice, loses points now. A little dirty and burnt, if they ever need a distiller, I know names… Comments: some sides are extraordinary, others a little too 'artisan'. No wonder, raicilla actually being what moonshine is to bourbon – as I understand it.

SGP:462 - 84 points.

Donaji 2015 (40%, OB, mezcal, +/-2016)

Right, the name, the packaging and the story do suggest this is all made up. You know, princesses and all that, the equivalent to Norse gods or clan chiefs for Scotch. But let's see… Colour: white. Nose: after the big ones we just had, this one's got nothing, nada, niente, rien, nichts. Perhaps vase water? Mouth: no, it's pretty okay, it's good distillate, but it's got a vanilla-ed/syrupy side that's troubling, given that this is joven/blanco mezcal. Tinned pineapples. Finish: short to medium, a little nicer, brinier, more olive-y, earthier… Comments: let's be honest, I should have tried this one as #1. I may do that next time, but for know, it's a little disappointing…

SGP:552 - 77 points.

Marca Negra 'Ensamble' (48.1%, OB, mezcal, +/-2016) One of the smartest packagings of the last few years if you ask me. This one's involving several varieties of agaves, including espadin, madrecuishe, and bicuishe. No, only ever heard of espadin so far. Having said that, loved the brand's 'Dobadán' (WF 86). Colour: white. Nose: this one's more 'engine-y', more on oils and benzine at first nosing, then rather on forgotten vegetables. Jerusalem artichokes, parsnip, swede, all that. And ginseng, it actually reeks of ginseng. Mouth: luminously citrusy and earthy. God this is good! More ginseng, gentian, turmeric, ginger… And lime, grapefruits, greengages, rhubarb… It's actually some rather fruity mezcal, but it's got depth and, well, profoundness. Finish: rather long, fruity and rather floral. Hay and dandelion jelly. Comments: when easiness and complexity meet. Whatever.

SGP:541 - 85 points.