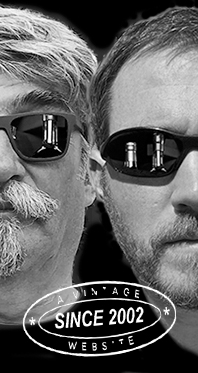 Home
Thousands of tastings,
all the music,
all the rambligs
and all the fun
(hopefully!)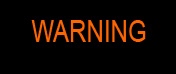 Whiskyfun.com
Guaranteed ad-free
copyright 2002-2017



Young Caol Ila including our 500th

Together with Lagavulin, Caol Ila is one of the peaters that can be just superb even when very young. And that's not only because peat will mask most of youth's inherent flaws, if you ask me. Let's have a few of them, at random and with hope…

Caol Ila 'Moch' (43%, OB, +/-2016)

This is the funny one – in French speaking countries at least – since moche means ugly in French. This is like if a distillery would call one of its expression 'Ugl'. You don't say some already did that? Colour: white wine. I like it that they've not added much caramel, if any. Nose: very narrow, millimetric, ashy and smoky, with just some vanilla in the background. And perhaps cider apples, one of CI's markers in my opinion. Mouth: really good, ashy and smoky, with touches of pears and pineapples (that's the youth). Some soot and more ashes over the minutes… Finish: medium, a little drying, but fine. Ashy aftertaste. Comments: what this baby doesn't quite have is Caol Ila's usual coastalness, but otherwise, it's a fine although slightly simplistic dram from Islay. In fact, it resembles a young peater from the mainland.

SGP:446 - 81 points.

Caol Ila 1999/2016 (58.2%, Gordon & MacPhail, Exclusive for Taiwan, cask # 305346)

Did you notice that wonderful tiger on the label? Oh and I agree, this one's not that young, but too late, it's on… Colour: amber. Nose: burnt matches and brake pads after a long race! And leather, walnut husk, hot working tools (electric drill)… And after many minutes, raspberry jam and perhaps tamarind. As jam as well. To say that this Caol Ila is unusual is an understatement. With water: dried cold cuts and beef jerky, smoked. Mouth (neat): a feeling of swallowing a large box of struck matches, a dozen black truffles, a double corona's worth of ashes, and the bitterest chocolate ever. Crazy sherry, not for the faint-hearted. With water: always extremely sooty, ashy, and dry, but there is some marmalade as well, which helps. Finish: long, a little more 'normal' and even gentle. Bitter chocolate, coffee, and marmalade. Ashes again in the aftertaste. Comments: shall we call this one 'segmenting'? I like it, but the sulphur is rather dominant.

SGP:366 - 80 points.

Caol Ila 8 yo (46%, James Eadie, refill hogshead, casks #315438, 3154418, 315442, 1189 bottles)

Already found some very good ones within this new line of whiskies. Colour: white wine. Nose: ah, there, some clean, crystalline, ultra-chiselled smoky goodness, with good lemons and good green apples, a little paraffin, and a few oysters. This one's very Caol Ila, and might go to prove that small vattings work better than single casks when you've got some rather 'simple' young spirit at hand. Mouth: exactly. Some well-defined, simple, rather sweet peaty malt, with pineapples and pears, sweet syrup, ashes, and a peppery smoke. A saltiness as well, just what the doctor ordered. Finish: medium, typically on 'sweet peat', as we used to say fifteen years ago. Sweet peat? Comments: you could quaff this until you are dead. We do not always need utter complexity, do we?

SGP:446 - 85 points.

Caol Ila 2003/2017 (53%, Gordon & MacPhail, Exclusive to fassstark.de, 1st fill bourbon, cask #302280, 194 bottles)

Colour: straw. Nose: oh, a mentholy one! And there's a lot of lemongrass, chalk, beach sand, seaweed, and rubbed eucalyptus leaves. I'd even call it iodine-y, and yes this is Caol Ila. With water: more towards wet textile, bandages, old ropes, hessian, old magazines… Mouth (neat): there's some old style at play here, a greasy, almost engine-y side at first, but it tends to get very pina-colada-ish, and that's the 1st fill US wood. Pineapples and coconut and vanilla, if that rings a bell. Luckily, that goes well with young CI. With water: water killed the radio st… I mean the coconut, and that is very good news. Brine, seawater… Finish: long, ashy, and with a feeling of lapsang souchong. Saltier aftertaste. Comments: frankly, the coconut scared me, but we got it.

SGP:556 - 85 points.

Caol Ila 6 yo 2010/2017 (50.6%, Douglas Laing, Provenance, Feis Ile 2017)

I find it quite cool that the indies would celebrate Feis Ile as well. I'll have to go back to Feis Ile one day, haven't been since, what, 2008? Colour: very pale white wine. Nose: in line with their super-young Taliskers. On the one hand, it's fab to be able to taste some extremely young whiskies, especially the peaters. On the other hand, you just cannot expect much complexity and maturity, can you? Lemon, green apples, yoghurt, cigarette ashes, crushed concrete. That's all, folks. With water: field water and wet tweed jacket (after that long walk on Islay with good friends and all that). Mouth (neat): smoked pear juice, lemon, vanilla, syrup, barley, cigar ashes… Only that, but that works. It's just very punchy, and rather simple. With water: rounded off. Grapefruits, seawater, kippers. Finish: rather long, clean, perhaps a tad too sweet (those pears). Comments: very good, but some white mezcals are actually older than this. Why am I saying that?

SGP:557 - 83 points.

Good, it's great to try young Caol Ilas, but that can become a rather tiring experience. We need some kind of reward… Perhaps this… Oh and by the way, this will be little WF's 500th Caol Ila!

Caol Ila 12 yo 1978/1990 (64.4%, Cadenhead, dumpy)

One of the last black dumpies, before CAD went for taller green bottles bearing small cream labels and that famous revelation, that whiskies were matured in oak casks ;-) (which they hadn't noticed before, ha-ha). Colour: white wine. Nose: there was a sucrosity to these vintages, and a peatiness that was more discreet. On the other hand, there was more earth, and rather more sappy herbs, pinesap, embrocations, cough syrup… This is a fine example. With water: dry, mineral, and medicinal. Some plasticine. Mouth (neat): mega-creamy, this almost flows like honey in your glass. Herbs, mint, basil, juniper, horseradish, liquorice… And on the other hand, we've got barley syrup, limoncello, Bénédictine… But maybe is that the super-high strength? With water: great citrus, citrons, eucalyptus… The sucrosity is still there. Finish: rather long, lemony, and rather more herbal. Fern and touches of clove-y liquorice. A muddier aftertaste (Islay mud!) Comments: a little hard to pin down, this baby's hesitating between various styles and directions, as it everything was at play at around 12 years of age.

SGP:566 - 87 points.