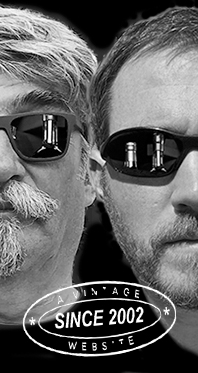 Home
Thousands of tastings,
all the music,
all the rambligs
and all the fun
(hopefully!)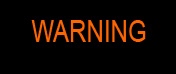 Whiskyfun.com
Guaranteed ad-free
copyright 2002-2017



Young Ord's never ordinary

Yeah well, not particularly proud of that headline either. What's sure is that Ord or Glen Ord or Glen Ordie etc. is a rather characterful spirit, sadly living in the shadows of bigger names…

Glen Ord 7 yo 2009/2016 (46%, Càrn Mòr, Strictly Limited, 740 bottles)

How a seven years old Glen Ord could be strictly limited, I don't quite know… You could hardly find such toddlers ten years ago… Colour: pale gold. Nose: really rough and spirity, with notes of eau-de-vie and artisanal slivovitz-like spirit, then a saucerful of porridge, bread dough, yeast, leaven…. But not bread as such. Mouth: a little better, but still immature. Yoghurt, pepper, pastries, and eau-de-vie again. Straight from the still! Finish: rather long but still raw. Half-baked pastries, then green lemon zests in the aftertaste. Comments: I think this was bottled way too early. Now it's nice that they haven't tried to botox it up using newish oak.

SGP:351 - 72 points.

Glen Ord 12 yo 2004/2017 (57.2%, Adelphi, cask #152, 242 bottles)

This one should be a little more rock and roll… Colour: gold. Nose: it's got a porridge-y side too, but there's also more fatness, it's a deeper style, rather on Christstolle and other fine Middle-European pastries ridden with tasty doughs and dried fruits. A little leather too, raisins, tobacco… Was it refill sherry? With water: a tad earthy and even muddy. Raw malt. Mouth (neat): very good, punchy, fresher and fruitier this time. Mandarins, orange zests, the Dutch's preferred fruits (that would be kumquats) and a good deal of gingery pepper. Or peppery ginger, as you prefer. With water: gets more 'Ordy', with rather strong tobacco notes beside some honey and pollen. Finish: rather long, malty and tobacco-y. Comments: goody good Ord.

SGP:451 - 84 points.

Glen Ord 13 yo 2004/2017 (48.4%, Douglas Laing, Old Particular, cask #1260, 312 bottles)

Colour: white wine. Nose: this one's rather mature but pure and zesty, as we're mainly having oranges, apple juice, croissants, and then quite a lot of hay. Touring the French countryside just after harvest time. Yes that would be barley… Mouth: rather excellent given the age and the very moderate oak impact. More oranges and apples, something zesty (lime) and a wee bit of Jaffa cake plus sweet malt. Touches of green pepper. Finish: rather long, a tad fizzy/Schweppesy, with a slightly gingery aftertaste. A little fudge keeps it balanced and 'easy'. Comments: very fine young malt, very… malty, of course.

SGP:551 - 84 points.

I was sure Cadenhead would have something to add to the debate…

Ord 13 yo 2004/2017 (60.3%, Cadenhead, Authentic Collection, butt, 364 bottles)

This other 2004 should have more sherry inside… Colour: not quite, as the colour is pale. White wine. Nose: no sherry, rather a lot of custard, marzipan, ripe greengages, and indeed porridge again. Wee whiffs of miso soup and leek, that's most possibly the sherry. With water: some yeasty leather coming out, sour dough, even hints of Swiss cheese (proper Gruyère)… Mouth (neat): rather rounded, yet punchy of course, with good oomph and a cleaner brightness that wasn't quite there in the others. Raisins macerated in limoncello, beeswax… With water: excellent, with a wee earthy smokiness that's rather very Glen Ord (we're talking ancient Glen Ord). Finish: long, rather cake-y and smoky. As often oranges are dancing in the aftertaste. So to speak. Comments: very very good. Bordering 87, I would add.

SGP:551 - 86 points.