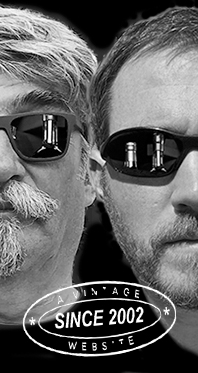 Home
Thousands of tastings,
all the music,
all the rambligs
and all the fun
(hopefully!)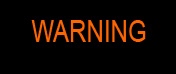 Whiskyfun.com
Guaranteed ad-free
copyright 2002-2017



Young whisky and funny drinks

Young stuff from all provenances and from the 'All Kinds' box in WF's librabry. Don't expect any kind of harmony today, this will be a free-wheeling session. Free, we're free… But expect the bizarre!

Kingsbarns 2 yo (62.8%, OB, spirit drink, bourbon barrels, 1800 20cl bottles, 2017)

This is Kingsbarns' brand new quasi-whisky. I'm really curious about it, aren't you? Colour: white wine. Nose: as expected, this is ale, this is crushed barley, this is porridge, this is pears poached in ginger sauce, and to tell you what I think, this is a little Campari-ish, just nicer than Campari. Sure its youth feels, but always remember what the old Scots used to say, if the newmake (or almost newmake in this case) is too nice, the whisky will be crap. With water: sooty muesli and barnyard after some heavy rain. Mouth (neat): burning pears and pineapples. Enough, enough… With water: orchard fruits galore, ala Aberlour. Pears, plums, apples… All that on a bed of barley. Finish: rather long, with this sooty, almost ashy bed. A very interesting kind of texture and profile. Comments: owners Wemyss were right when they decided to issue this baby baby. I'm reluctant to score it since it isn't whisky, but I think it's very good indeed. Fatter than I had thought.

SGP:641 - not scored

Good, since that lovely young Kingsbarns wasn't whisky, let's try other spirits that aren't whisky. Just for fun and totally at random…

Starka '18' (40%, OB, aged vodka, Poland, +/-2015)

Not too sure this is 18 years old, it just says '18' (as Zacapa says 23). What's sure is that it's rye vodka, batch distilled. Colour: gold. Nose: frankly, this is a tad rough. Bread, roasted chestnuts, charcoal, burnt cake, chocolate, plus drops of balsamico and liquorice essence. I like the earthy side though. Old basement – not obligatory like in horror movies, mind you. Very nice notes of warm gingerbread and marzipan. Mouth: very nice I have to say. Bright, very orangey, and very spicy. Same feeling of spicy gingerbread, caraway, and baked prunes. Cloves. Finish: rather long, rather spicy. Cloves and bitter oranges. Comments: it's good spirit, and it's got things to say. I had the 25 yo at 79, we'll keep the same score for this 18.

SGP:651 - 79 points.

Liquid Pearls 13 yo (64.2%, Glen Fahrn, Scottish gin, 330 bottles, 2012)

My god, gin on Whiskyfun! Why not diesel at Lambo's! But this has been properly aged, so we have excuses. And it was finished for 1 year in a Port Ellen cask, so we have even better excuses… Colour: gold. Nose: hey?! It's sweet, it's got gin's usual soapiness (as far as I can tell), and it's extremely medicinal. The best Dutch genever noses like Haig Club in comparison. Violets, lavender, cologne, liquorice. With water – because we must: cinnamon rolls and Cointreau, plus myrtle liqueur. That thing can kill. Mouth (neat): it's very funny, but it calls for ice. Bitter oranges, plus bitter oranges, plus bitter oranges, then some clove-y mouthwash and the strongest liquorice ever. Triple XXX, more Pearl Harbour than pearls so far. With water: this is almost citron liqueur like they make in Corsica, blended with myrtle. Again, myrtle can kill. Finish: very long, a tad soapy. Violet and liquorice in the aftertaste. Comments: not my field at all so I won't add any comments – and of course score it. Now, I'm sure it's great.

SGP:760 - not scored

Rock Rose (41.5%, OB, Scottish gin, +/-2016)

The botanicals are Scottish too. This thing is white, so most probably unaged (unless they've used glass or stoneware, as they should have). Colour: white. Nose: bath soap and limoncello. Aaaaaall riiiiight. Mouth: limoncello, they reinvented limoncello, in Scotland! Lemon, lemon, and lemon, plus a little soap and cranberries. One cranberry. Finish: medium, soapy, hard. Comments: I mean, it's not hard, and I'm sure you could get high with it, should you have a lot of ice at hand, but it's totally not my kind of spirit. I'm even wondering if hipsters like this. Again, I won't score this, but what's sure is that the Liquid Pearl were much more complex.

SGP:660 - not scored

Le Coeur de Jade (42%, OB, France, wine eau-de-vie, +/-2014)

A wine eau-de-vie? Do they mean some unaged fine? I couldn't find any proper origins, all I know is that this is the base they use to make absinth. Absinth? Colour: white. Nose: ginger, caraway and aniseed. This was flavoured, it's not proper 'fine'. But it isn't unpleasant, even if I would put it into the 'needs ice desperately' category right away. Mouth: indeed, flavoured. Actually, it's some kind of aniseed gin, I'd say. There's some liquorice too, so maybe is it more like raki or ouzo? Let's add a little water and see if it gets cloudy as milk… With water: no it does not. Finish: medium, all on aniseed and liquorice. Comments: okkkaaaay. Some kind of pastis that needs no water. I do not like it much, there are some much better pastisses. Or absinths for that matter.

SGP:570 - not scored

Wuliangye (52%, OB, China, +/-2010)

This is China's number one selling spirit, according to some Chinese website. I couldn't tell. It's distilled from sorghum, glutinous rice, husked rice, wheat and corn. So it's like bourbon! I'm joking… We're also glad to learn, from the Web, that 'the distilling process involves a complete, unique and strict technology. The raw and auxiliary materials are carefully chosen and proportionally prepared before they are steamed and mixed with yeast. Then they are fermented in sealed cellars and finally distilled to extract liquor'. Colour: white. Nose: why do I think of durian? Is it possible to get these really very rotten smells from grains? Now I have to say that I've tried these every time I flew to China, and always rather enjoyed them. They are just very unusual… Mouth: challenging at first, but once you get used to it, you'll enjoy this highly unlikely mix of sour cheese, rotting fruits, parsley, and coriander. Huge notes of coriander and fennel seeds that would just offset the cheesy flavours. Finish: almost eternal, and that may be the problem. Comté cheese and an armful of lovage. Comments: shall I say that I like this quite a lot?

SGP:472 - not scored

Three Barrels 'VSOP' (38%, OB, France, brandy, +/-2016)

Wait, what is this? It's cheap brandy from various regions of France, that those w***ers at Amazon are selling as Cognac. Of course it's not Cognac. Even if it's got 'a superior smooth and velvety taste'. The end of civilisation, I tell you. Colour: yellow. Yeah not gold, yellow. Nose: awful. Rotten pears and damp cardboard. Mouth: an insult. Doctored, sweetened, ridden with artificial flavouring, and reminiscent of Don Papa (that thing that some rank amongst the rums). Syrup, celery, caraway liqueur. Finish: sadly, it wouldn't end abruptly, which would have been welcome, as a form of redemption. As Frank Zappa once said, the torture never stops. Comments: utter swill, lab spirit. Avoid at any costs – you now owe me €15 – or a beer. The Wuliangye was so much better!

SGP:740 - 15 points.

Eau de Vie de Marc de Pinot Noir (43%, OB, René de Miscault, Alsace, France, +/-2015)

So, pressed grapes of Alsatian pinot noir, distilled and matured in oak, hence the colour. A tricky thing, I haven't tried many that have been to my liking. In Alsace too, oak can kill. Colour: gold. Nose: very grapey, this is true marc indeed, with this gritty and earthy side that can be so lovable, and, good news, no serious oak that I can smell. Really very earthy, with roots. Mouth: I find this really good. Raisins, earth, more raisins, and this slightly kirschy side that screams 'pinot noir!' They may have added a little sugar, though. That's how you can tell between the good distillers and the others in Alsace, at the really good ones you'll never taste sugar as such. Or only in liqueurs, naturally. Finish: medium, extremely raisiny. Coffee liqueur in the aftertaste. Comments: frustrating. I like the flavours quite a lot, but I hate it that they would have added sugar. Do not!

SGP:650 - 76 points.

Millstone 6 yo (48.9%, That Boutique-y Whisky Company, 637 bottles)

This baby from Zuidam in Dutchland. Right, Holland. I've tried some very good ones from Zuidam's already. Colour: deep gold. Nose: definitely 'craft', and 'world', and 'bready', and 'spicy'. It' the kind of whisky some are making in Amerikka too, with good measures of vanilla, butterscotch, cinnamon bread, and caraway liqueur. Love the touches of rhubarb and fern that come out after two minutes. Mouth: there's a yeasty/milky sourness that you need to get accustomed to, but all the rest is lovely. Cumin bread, cardamom, cloves, cinnamon rolls, spicy toffee, sweet curry, green coffee… No, really, it's craft and good. Finish: long and spicier yet. Caraway, cloves, cardamom, spicy Christmas bread… Comments: they have access to good barrel makers, and they distil well. Others Millstones have been a little brighter, having said that.

SGP:561 - 81 points.

Moonshot Gin 'Batch 1' (46.6%, That Boutique-y Gin Company, +/-2017)

Gin again! I feel shame, shame, shame… It's all about botanicals again. Smoke or infuse, that seems to be the main dilemma in pre-Brexit UK. Colour: white. Nose: lemon, violets, lavender, rosemary, soap. And a lovely bottle. Mouth: come on. Lemon, soap, lemon, soap, lemon, violet sweets. Finish: lemon and soap, plus juniper berries. Comments: it's okay on ice. Seriously, I understand the whole idea behind all these gins, and sure the shortest time-to-market is any accountant's favourite KPI, but I think these things are simply 'empty'. Oh forget, I'm just harbouring a personal grievance…

SGP:670 - not scored

Dornoch Distillery 'Experimental Batch no.1' (45.7%, OB, Scottish gin, 2017)

Well we've got all of Dornoch's gins, but since I'm no gin guy (as you may have noticed), I'll only try one just now. Like, no.1. Yes, I didn't pit my brain. Colour: white. Nose: ah, this is interesting. Turmeric, black earth, juniper berries, cardamom, nutmeg, black radish. It must be thrilling to realise that all these smells and flavours do go through a still. I think I'll make my own gin soon! (of course not). Mouth: a rather bready, kind of Germanic spicy gin, with cloves, caraway, poppy seeds, then celery, fennel, juniper, and aniseed. I'm not against this. Finish: more radish, horseradish and celery, and rather spicy bread in the aftertaste. Carrots. Comments: I suppose I ought to enjoy this. In a way, I do. Or put it like this, should I enjoy gin, I would like this a lot.

SGP:560 - not scored

Polugar 'No.5' (38.5%, OB, Poland, +/-2015)

This is, mind you, horseradish vodka. In theory, I should check how they make it, but this session is complicated enough already… Colour: white. Nose: my, horseradish! As an Alsatian, I love horseradish, we have it with choucroute/sauerkraut, with Strasbourg sausages (a.k.a. knacks), or with kassler (ham), but never in a spirit. The only thing that's close is celeriac eau-de-vie that some very crazy Alsatian distillers are making whenever they've had too much of their other own products. Seriously, it's nasty stuff that reeks of the cold war. Mouth: no, really. It's funny, it's friendly, and it's nice, but as far as flavours are concerned, you really need to be a total root aficionado to enjoy this. Or perhaps a gardener? It's not that it's bad, and indeed on sushis, perhaps… There are indeed some sake-like flavours, but I find this funny spirit too unlikely, and too bittersweet. Finish: yeah, and I'm glad they didn't bottle it at 50% vol. Comments: a good gentian, anytime. Horseradish, perhaps not.

SGP:380 - not scored

Cherry Gin 'Batch 1' (42.6%, That Boutique-y Gin Company, +/-2017)

They are losing me, really. We'll soon have sandal gin, hamster gin, and Semtex gin if it all goes on like this. Colour: redder than blood. Nose: some young Saint-Emilion blended with ginger liqueur and maraschino. Plus a tiny bit of Stilton. No, come on, not gym socks! Mouth: I'm completely baffled. This deeply perplexes me. I do get the cherries, though. And quite a lot of cough syrup for kids. Finish: long, sugary, invasive, threatening. Comments: what would have Schopenhauer said? Is there a code? Is this a message? Are they ready for Brexit?

SGP:840 - not scored

Cotswolds 'Bath 1' (466%, This Booticky Gin Corporation, +/-2117)

Not feeling too well indeed… Colour: Klimt gold with a shade of Dali. Not too well, really… Nose: Cadum and Palmolive, with drops of 4711. I may be losing steam. At Harrods' Salon De Parfums around 11:45 am. This is hard, I've gone too far, gin is not for me. Grated orange skin and free leatherette pouch (at Harrods' Salon De Parfums). Nike factory store, shower soap... Mouth: but why? Lamp oil, liquid soap, liquid soap, liquid soap, liquid soap, liquid soap… And crunching salted citronella candle. Hard hard hard, it's a real pain. I say not that bad it is, but lost I am and I feel pain terribly. I not this doing should have. Terrible regrets, terrible, believe me (oh no, not that bit again, S.!) Finish: long is, and drinking the bottle of linseed oil I am. And eating earth from the ground, with juniper. Comments: it is better that I stop now, because a masochist I am not. Lost is everything, my poor English being included, and I should drop GMD (Gin of Mass Destruction). Adios, no comprendo mas anyway. This kind of liquid for English gentlepeople only, probably.

SGP:470 - not scored

Please remember that my assessment of any spirits is only a personal opinion and is done from the point of view of a malt whisky enthusiast who usually prefers distillate-driven spirits, and dislikes anything doctored, aromatised, hybridised, or tampered with, thank you – and peace!