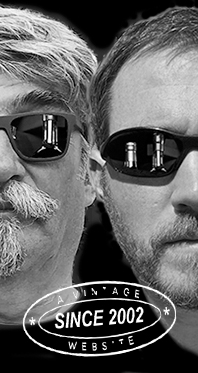 Home
Thousands of tastings,
all the music,
all the rambligs
and all the fun
(hopefully!)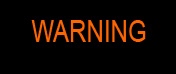 Whiskyfun.com
Guaranteed ad-free
copyright 2002-2017



Youngish official Tomatin

Tomatin used to be one of those 'brands' (apologies) that have been a bit under the radar for quite some years, but just like, say Benromach, they recently managed to pull and gather much more attention and goodwill from the malt-thirsty masses. All well deserved if you ask me, congrats to them. Let's have a few recent ones to celebrate…

Tomatin 9 yo 2007/2016 'Caribbean Rum' (46%, OB, 6600 bottles)

Watch this one, it's not a quick finishing, the whisky spent all its (okay, short) life in ex-rum wood. Colour: white wine. Nose: no high-esters Jamaican here, it was probably a gentle rum. What is sure is that this is really a 'whole', delicately fruity, only mildly tropical, with some green bananas dancing with cut apples and gooseberries, over a bed of custard and golden syrup. Sugarcane syrup, of course. It's still got notes of sweet barley, mind you, all for the good. Mouth: creamy, yet rather nervous, very fruity, citrusy, with indeed, this time, some notes of rum (was it agricole?) as well as quite some 'active' oak. Vanilla, coconut, cinnamon… It's still a little beerish and ale-y, so there is some youth to this, but it's pleasantly bright. Finish: medium, fruity, with drops of both banana and pineapple liqueurs. Comments: not the most complex malt ever, but it's coherent and rather sexy. And the price is very fair, as I've just seen. One for our next summer…

SGP:741 - 84 points.

Tomatin 15 yo 'American Oak Cask' (46%, OB, travel retail)

Colour: pale gold. Nose: this one's very soft, very gentle, sweet, all on pastries and syrups. Maple syrup, sponge cake, vanilla, and whiffs of lilac. It's really a 'golden' nose, more or less that of some ueber-blend. Mouth: very gentle, polished, syrupy in a good way, less fat and big than the Caribbean (which wasn't very fat and big mind you), with some pancakes covered with maple syrup, butterscotch, and the most delicate acacia honey. All that is very soft indeed, and tends to become more and more custardy. One of the easiest malt whiskies out there. Finish: medium, rather fruitier and more bonbony. Orange drops? Comments: some parts remind me of contemporary Balblair. Not bad news, uh! Pretty much the same high level as that of its Caribbean sibling.

SGP:541 - 83 points.

Tomatin 1995/2016 'Oloroso Sherry' (46%, OB, 1912 bottles)

This baby was transferred to sherry-treated hogsheads in 2013, so it's been a rather long finishing. No flash aromatisation here. Colour: deep gold. Nose: success! When you get shoe polish and walnut cakes, plus many herbal teas and tobaccos, that's always good news. I think Tomatin makes for a perfect base for careful and smart proper finishings. In other words, no fights and no dissonances to be experienced here. Lovely lovely nose. Mouth: love this. Tobacco, walnut cake, bitter oranges, Werther's Originals, bergamots, and dry raisins. Perfect strength, perfect balance. Finish: medium, and very cake-y. Café latte. Nice sappy/leafy touch in the aftertaste. Comments: this one reminds me of one of Glenmorangie's earlier finishings, I just can't remember which one. Perhaps was it the Sherry Wood, after all…

SGP:551 - 85 points.

Tomatin 'Cù Bocan' 2005/2016 (50%, OB, 11400 bottles) Really not too sure about the death-doom-metal-Judas-Priest-approved packaging, but I remember I had quite loved their much older Cù Bocan 1988 (WF 86). Colour: gold. Nose: it's soft peat, nothing doom and nothing deadly. I would mention some wood-smoked apple pie, some Seville oranges, and some mildly smoked lapsang souchong into which you would have poured some orange blossom honey. Very soft, and totally not brutal. Subtle! Mouth: starts rather viscous, with good honey and syrup, and gets then both ashy and peppery, while even more honey comes out. Same feeling of orange blossom honey. Now the oak might be a little loud(ish), I'm getting more and more ginger and even a little wasabi, but that works pretty well with the oranges. The oak's rather peppery, though. Finish: long to very long, bready, peppery, and gingery, with a honeyed and orangey foundation. Not a lot of peat. Comments: it may need a little more 'integration', but otherwise I find it super-nice.

SGP:564 - 82 points.