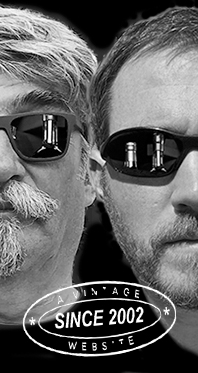 Home
Thousands of tastings,
all the music,
all the rambligs
and all the fun
(hopefully!)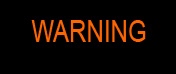 Whiskyfun.com
Guaranteed ad-free
copyright 2002-2017



10 tequilas blanco on a lazy Sunday

| | |
| --- | --- |
| The weather is nicer again at time of writing, so I thought we could have a few white tequilas. I have to say I'm starting to wonder if I don't prefer good pure 'blancos' (100% agave) over reposados or anejos, unless we're talking super-high-end anejos. Let's see what we have accumulated over the recent months… Well, years, since I've just noticed that we've last tried white tequilas in May… 2016. | |

Please remember

that my assessment of any spirits is only a strictly personal opinion and is done from the

point of view of a malt whisky enthusiast

who usually prefers distillate-driven spirits, and dislikes anything doctored, aromatised, hybridised, or tampered with, thank you – and peace!

Dulce Vida 'Blanco' (40%, OB, tequila, organic, +/-2017)
Dulce Vida, in Texas USA, are the importers here, while this white tequila was made by Grupo Industrial Tequilero de Los Altos de Jalisco. Which won't prevent them from calling this baby 'handcrafted'. Of course, at least it's 100% agave. Colour: white. Nose: soft and a tad rose-y at first, with also whiffs of geranium flowers, perhaps a touch of quality cologne, and then a mellow earthiness that goes well with it. So far so rather nice… Mouth: good presence, with a wee saltiness right from the start, notes of roots (turnips?), agave, and much less softness then on the nose. A pretty fair palate that goes a bit towards good artisanal mezcal. Finish: medium, with some cinchona, lime, ginger beer, and that peppery saltiness. More soapiness in the aftertaste, as often. Comments: pretty happy with this one, this is a good start.


SGP:341 - 78 points.

Casamigos 'Blanco' (40%, OB, tequila, +/-2018)


That's right, George Clooney's brand, 100% blue agave. If you haven't heard the news of the sale of the brand to Diageo for $1 billion in Modern Boozer Magazine, you must have seen it in the Wall Street Journal! Colour: white. Nose: it's a tenser, purer style at first, but it's also rather simpler than the Dulce Vida. A tad smokier, perhaps, and earthier as well, without that floral and slightly cologne-y side that was in the Dulce Vida. Touches of marshmallows coming out though, after five minutes. Mouth: the soapiness is striking now, with an arrival that's lacking definition. Hints of turmeric, candyfloss, kids toothpaste, and then vanilla. More vanilla, where does that come from? Not form any oak, I presume… Finish: medium to short, a tad earthier and grassier, but a little too 'jumbled' for my taste. Quite some sugar in the aftertaste, which is a little bizarre. Comments: I'm rather disappointed, I did hear good things but I guess that was about much earlier batches. A consequence of success, I suppose.


SGP:541 - 64 points.

Jose Cuervo 'Reserva de la Familia Platino'(40%, OB, tequila, +/-2016)
The higher-end of Cuervo's range as far as blancos are concerned. Small batches, extra-care, older agaves and all that… Remember, the Jose Cuervo group are the new owners of Bushmills since 2014, which indirectly kind of explains why we've seen so many great old casks of Bushmills at the indies. But let's remain in Mexico if you don't mind… Colour: white. Nose: well, it's struggling a bit after both the Dulce Vida and George's own, with a rawer style, with more scents of raw wood ethanol, and with aromas of various overripe fruits, strawberries perhaps, probably guavas… Not too sure about this one yet… Mouth: ah, this is much better. Very dry and earthy, pretty raw in a good way, with something mineral and something a little burnt. Sadly, that part leads to burnt sugar and it all goes rather pearshaped. Finish: medium, both sugary and bitterish. Overcooked Brussels sprouts? Comments: I find this really disappointing. White spirits should be better chiselled in my opinion, or they simply get unpleasant. Unless, of course, you add a lot of ice.


SGP:441 - 50 points.

Aren't we going in the wrong direction?...

El Mayor 'Blanco' (40%, OB, tequila, +/-2016)
100% blue agave again, harvested in Jalisco and distilled and bottled in Guadalajara, apparently. A funny bottle and a tequila that's 'award-winning', but which brand or company isn't these days? Colour: white. Nose: ah, some action! This one's going much more towards citrus, lime, even rubber and tar, raw rhubarb, Thai basil, fresh coriander… This, is very well chiselled, if I may. Very nice fresh nose. Mouth: very good, with more lime, plus fresh ginger and turmeric. Just a touch of smoky earth, then rather nutmeg and coriander seeds. Remains pretty crisp overall, which I enjoy (or we'd be tasting Glenfarclas 50 yo just now, ha-ha)… Finish: medium, a tad more floral. Geranium, orange blossom water. Clean aftertaste on green melons and lemons. Comments: a very good surprise. The bottle was scary, but the spirit does deliver.


SGP:441 - 80 points.

Recovery has occurred, hasn't it…

Tristan 'Blanco' (40%, OB, tequila, +/-2015)
Another one that's 100% agave, so not 'mixto'. Jalisco made. I had thought their anejo was rather good, if a little shy (WF 75). Colour: white. Nose: another one that's approaching mezcalness, with this light smoky/earthy side, but I'm finding it really very light. Visiting a garden centre, pruning privets… It's all pretty delicate, hope the palate will display more oomph. Mouth: no, it really is extremely light, as if it had been bottled at 15% vol. Serious. And no that's no accident. Grass, green tea… It's a nice profile but it's all rather frustrating. Finish: very short. Some earthy lime, perhaps, some dry ginger tonic… Although the word tonic doesn't quite belong here. Comments: some low-battery tequila of seemingly very good quality. Go score such a fragile thing…


SGP:241 - 60 points.

Fortaleza 'Blanco' (40%, OB, tequila, +/-2017)
This one's made by the famous Sauza family. 100% agave, batch distilling in copper pot stills… Sounds good, doesn't it. Colour: white. Nose: seems to be much rounder and fruitier, and rather lime-dominated. There's also a freshness to it, with whiffs of oysters and green olives (yes, hurray), as well as the expected touches of geranium-led cologne. Very classic and pretty nice so far. Mouth: rather rougher (instantly kills the shy Tristan), earthy, pretty much on all things earthy and citrusy. Grapefruits, ginseng roots, and a wee bit of olive and gherkin mixed together. Finish: same kinds of flavours, for a fair amount of time. Nice lemony aftertaste. Comments: a very good white tequila that you could actually sip.


SGP:351 - 79 points.

Tres Sombreros 'Blanco' (38%, OB, tequila, +/-2017)


I know the brand name's a little scary, but this is 100% agave from Jalisco, baby. Let us avoid any preconceptions if you don't mind… Although this baby only fetched bronze at the Tequila Challenge 2008 (oh come on…) Colour: white. Nose: shall we say 'average' and 'not repulsing'? In truth there isn't much happening, this is extremely shy. A little ginger, perhaps, and probably agave. Mouth: some sweet medicinal concoction, ginger-led, then getting raw and cardboardy. Have I mentioned ginseng before? Raw tutti-frutti alcohol. Finish: not much. Comments: uninteresting, I would say. Not that I've got anything against sombreros, mind you. It's hard to believe that this is 100% agave, it really feels very 'mixto'.


SGP:331 - 30 points.

Cabo Wabo 'Blanco' (40%, OB, tequila, +/-2017)


Not George Clooney this time, rather Sammy Hagar! It seems that this one's highly controversial, partly because of the high price – and not because Van Halen's singer then sold on the brand (I don't think Diageo bought it). Colour: white. Nose: no. Dirty, fuzzy spirit with no well-defined aromas. Doesn't feel 100% agave at all, while it should. Mouth: a little better. Lime, a touch of earth, gherkins, perhaps gooseberries… But the background remains dirty-ish and indefinite. Finish: medium, a tad raw. Feels a bit 'industrial' and pretty 'mixto', but these touches of sweetened gherkins do kind of work. Comments: nah, really, this ain't too good, IMHO.


SGP:431 - 35 points.

Aren't we scrapping the bottom of this barrel (of tequila)?... Shouldn't we try to find redemption?...

Cabeza (43%, The 86 Company, tequila, +/-2017)


Apparently, this is some kind of independent bottling of the tequila 'El Ranchito', the distillery being located in Los Altos, Jalisco. They seem to grow their own agaves. In truth with whisky, the purest (read better) expressions of many distilleries are to be found at some indies, let's see if that's the same with tequila… Colour: white. Nose: ooh yes. This has more fatness, more waxes, more oils, some limestone, lemons, argan oil, shoe polish, chalk… Some kind of Clynelish of the tequila world? Let's see… Mouth: indeed. A much better, fatter, better made spirit for sure, with some perfect agave-ness, citrons, waxed things, more chalk, our friends the green olives… Sadly it tends to nosedive a bit, and that may be the moderate strength. I'm sure 46% vol. would have worked better. Still, it's our clear winner so far. Finish: medium, on some kind of waxed citrons with some mildly tarry olives in the aftertaste. Comments: now we're talking! Excellent tequila, just the strength was a bit too low for me.


SGP:452 - 85 points.

Last try, for the road. And since we were complaining about low strengths…

Herradura 'Directo de Alambique 2015' (55%, OB, Coleccion de la Casa, tequila, +/-2016)


Well done my friend, that means 'straight from the still' indeed. Now I haven't been the hugest fan of Herradura's anejo (WF 72) but the house has got a high reputation. Colour: very pale white wine, so not totally white, which is very strange. Was it aged for a short time in old refill wood? Nose: not much, very bizarrely. Hello? Some coriander and some cardamom, plus a pile of old magazines, but that's pretty all so far. Bizarre indeed… With water: whiffs of rubber coming out and never going away. And I'm being patient. Mouth (neat): power indeed, lime indeed, some gherkiny agave indeed, many tequilas' trademark soapiness indeed, but also something too raw, I would say. Overcooked tails? This is what you often get when you're using a wide cut, in my 30-year experience as a yearly distiller. With water: huge saponification. Soap and cologne, but that's not unseen in the tequila world, is it? Nicer earthy notes after two minutes, gherkins and olives, lemon… Finish: rather long but lacking depth. It's that our expectations were high. Comments: rather disappointed. Ite Missa est, I would add, the Cabeza won it today, fair and square.


SGP:341 - 68 points.