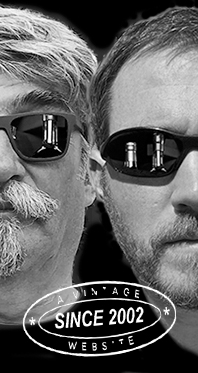 Home
Thousands of tastings,
all the music,
all the rambligs
and all the fun
(hopefully!)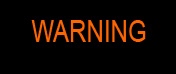 Whiskyfun.com
Guaranteed ad-free
copyright 2002-2017



It seems that there is a little less Clynelish from the indies' these days, and of course we're crying our eyes out. But there is a little left…

Clynelish 21 yo 1995/2017 (54.6%, Douglas Laing, Xtra Old Particular, cask #12014, 265 bottles)


Good vintage, good series, what could go wrong… Colour: straw. Nose: this is young riesling from a not-so-mineral terroir. Grapefruits and ripe gooseberries at first, and only then a little limestone and a blend of aniseed, fennel, and beeswax, although it wouldn't be as waxy as others. With water: the wax comes out. Paraffin, candle wax, whiffs of wet wool… It needed water to become more Clynelishy. Mouth (neat): indeed it is not one of the waxier Clynelishes, but it's got a lot of citrus, coated with some shortbread crumbles, citron liqueur and a wee phenolic side that's only marginally smoky. Some pepper too. With water: once again, water brings out wax and minerals. Finish: medium, with a touch of ginger, couscous spices, and custard. A little grassy smoke in the aftertaste. Comments: not a wham-bam-here-I-am Clynelish. A little 'gentle', but of course very good.


SGP:551 - 86 points.

Clynelish 21 yo 1995/2017 (57.9%, Elixir Distillers for Scotch Malt Sales Japan)


With this lovely 'retro' label that that the TWE gang have already used in the past. Colour: gold. Nose: same vintage but more fatness and boldness, more waxy elements, earth, clay, paraffin, leather, also more citrons and yuzu, camphor… This is very complex so far and fully Clynelish. The cask may have been more active, which the darker colour already suggested. With water: some fresh walnut cake, some cigars, and some unexpected notes of rye, wholegrain bread, menthol, tiger balm… What cask was it? Mouth (neat): brilliant Clynelish, very complex, with notes of toasted oriental pastries, quite a lot of walnuts, wax, caraway liqueur, sweet mushrooms, bergamots… Really big-bodied, at that. With water: same feeling of American rye, which is really funny – and really good, albeit unexpected. Spicy butterscotch. Finish: long and even breadier. Cloves, thyme, ginger… The distillate fights back in the aftertaste. Comments: certainly not your average Clynelish, and the cask may have had something to do with that, but I'm simply finding this 'mixture' for our Japanese friends extremely good. Or did they add any Japanese spices?


SGP:551 - 88 points.

Speaking of Scotch Malt Sales in Japan (yes we try to think and act logically)…

Clynelish 1974 (55.2%, Scotch Malt Sales, Japan, cask #2568, +/-2005)


A bottling done by Malcolm Pride. Early to mid 1970s Clynelish could be just stellar, and sometimes Brora-esque, let us see… Colour: gold. Nose: yeah, there, some Brora character, with some grass smoke, mustard, ointments, plaster, tar, old tools, engine oil, rusty old tins, earth, even touches of manure, whiffs of burning lamp oil, then orange peel, tangerines starting to rot or to become 'very overripe'… The magic happens again! With water: amazing waxy/mineral/citrusy/earthy development. Everything's in place, just like in the John Coltrane Quartet (say A love supreme). Mouth (neat): the kind of whisky that you want to marry. Amazing, almost slamming combination of cigars, bitter oranges, salted rum, chalk, white pepper, quinces, old herbal liqueurs (long forgotten recipes), toothpaste for gourmets (what?)… With water: exceptional. The smoky side grew much bigger. Finish: Comments: a very Brora-y Clynelish indeed, as could be seen in some 1973s as well. Magnificent whisky, hope it's the kind they'll remake at the 'new' Brora Distillery. My it's going to get complicated, Old Clynelish, Brora, New Clynelish, New Brora, all in one place (yes, more or less)… Pfff… Anyway, an utterly stunning 1974 in my book, while, say the Rare Malts were rounder and 'sweeter' (and great as well, naturally).


SGP:465 - 94 points.

15,000 spirits
It looks like I've tasted my 15,000th spirit without even noticing a few days ago, but that's not 15,000 whiskies, that's around 13,500 whiskies and 1,500 other spirits. I may publish my 15,000th whisky around Christmas 2019 if Demeter, goddess of the harvest, lets me live - and not counting Angus's own notes. By the way, does whisky have a god or a goddess? Could that be Bacchus/Dionysus? Or Michaeljacksonus?