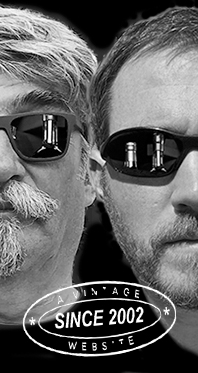 Home
Thousands of tastings,
all the music,
all the rambligs
and all the fun
(hopefully!)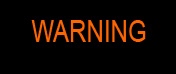 Whiskyfun.com
Guaranteed ad-free
copyright 2002-2017



Pulteney's a solid northerner, it only lost a bit of lustre in my book when some writer made of one of them his 'world whisky of the year', with subsequent hot air blown by many shameless PR machines (you know, best whisky in the whole world and other nasty innuendos). But indeed, Pulteney remains a very solid northerner, provided you carefully avoid some of their pretty uninspired recent NAS bottlings. Remember you create NAS by adding £15 to some 5 yo whisky (used to be £10 just a few years ago)…

Old Pulteney 12 yo (40%, OB, +/-2017)
Haven't formally tried OP12 since the year 2010 (WF 81). Shame on me. Colour: pale gold. Nose: nicely coastal at first, then more floral and fruity. Quite a lot of damp crush chalk, clay, beach sand, then elder flowers and grapefruits. There's some sourness to this but that's a clear asset here. Mashed turnips and potatoes. Mouth: really coastal indeed, and in a way, close to some Clynelishes, minus the waxiness. Lemons, a little brine, more chalk, touches of salt, and a little ground white pepper. 40% vol. aren't much, but I think the distillate's fat enough to stand heavy reduction. Finish: medium, on just the same flavours, without any abrupt ending. Saltier aftertaste. Comments: very good. I could go one point higher, easily. Even two.


SGP:461 - 83 points.

Old Pulteney 17 yo (46%, OB, +/-2017)
Colour: gold. Nose: extremely close to the 12, just even chalkier – and less fruity. Our old Tweed jacket that's seen many rains, hessian, a little engine oil, soot, black earth, and in the background, some green bananas. Great nose, as far as the style is concerned, but it tends to whisper a bit low. Mouth: oh wow! Pepper, grass juice, seawater, lemon juice, turmeric, orange peel, paraffin, pumpkin seeds, wakame (one of the greatest edible seaweeds)… This, I enjoy really a lot. Finish: superb, but a tad short. Cutting a Frank Zappa tune before the end of the guitar solo. Grassy/bitter aftertaste. Comments: you should be given the option to add a few Euros to be allowed to buy it at a higher strength. Other than that, I find this recent batch pretty fantastic and more brilliant than older ones.


SGP:462 - 88 points.

Old Pulteney 21 yo (46%, OB, +/-2017)


Ah, there, a forty-six! I believe this is the one that got the kiss of death. I mean, in my own little book. Having said that, I was having it at WF 87 back in 2009… Oh and it seems that it's not quite available anymore, am I wrong? Perhaps in Wick? Colour: gold. Nose: indeed it's very pretty, and particularly firm, with citrons, wet beach sand, beeswax, muesli, cider apples, angelica, eucalyptus, and a little moss. Complex, stylish, and kind of wild. Mouth: a slightly rounder version of the 17, with a little more honey and raisins, then something slightly prickly that reminds me of Schweppes Lemon. You know, Uma Thurman's favourite. Finish: rather long, with some green pepper and a bittersweet ending. Pickled fruits. Comments: I think I liked the 17 better, for it was more distillate-driven, but it remains (remained?) a pretty perfect malt.


SGP:452 - 86 points.

Pulteney 11 yo 2006/2017 (55.8%, Cadenhead, Small Batch, two bourbon hogsheads)


We may be expecting something totally distillate-driven here… Colour: white wine. Nose: sunflower oil, chalk, menthol, aniseed, thuja wood, teak oil, green tea (a can of gunpowder tea), then more custard. Very 'accurate', I would say. With water: sweeter fruits come out, ripe gooseberries, cranberries, pears… I'm not finding much coastalness this time. Mouth (neat): tastes young, with sweet pears and apples ruling the show, before more vanilla, grapefruit and pepper start to pop out. A little too new-make-y for my taste, perhaps… (make up your mind, S., don't you want them distillate-driven?) With water: better, because the herbs are coming back, together with some soft seaweed and, at last, a little seawater. Finish: medium, saltier, lemony. Green apples and Dr. Pepper in the aftertaste. Comments: perhaps just a few more years? Even if one of the Hhds was older?


SGP:561 - 82 points.