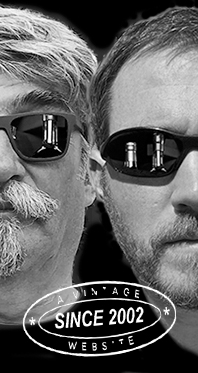 Home
Thousands of tastings,
all the music,
all the rambligs
and all the fun
(hopefully!)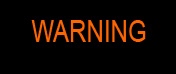 Whiskyfun.com
Guaranteed ad-free
copyright 2002-2017



---

Angus's Corner
From our casual Scottish correspondent
and guest taster Angus MacRaild
A Trio of Triplets

A 3 x 3 tasting today. Can you tell I'm playing around with my ongoing methodology for staying on top of an ever-expanding pile of samples...

First up... Tormore.

Tormore Port Finish 'Sweet & Smoky' (56.5%, Cooper's Choice, bottled 2017, Port Finish, 360 bottles)
This one is NAS and manages to state on the label 'vintage distillation' without telling us the actual vintage, unlike the majority of single casks which are distilled across new year's eve each year. It was first matured in an ex-Islay whisky cask then transferred to a port pipe. Excuse me if I don't prepare the party poppers. Colour: Salmon gold. Nose: Sweet and indeed smoky - no arguments there. This kind of smoked hay, smoked oatmeal and smoked seaweed combination. Smoky indeed. The Islay cask must have had a few litres of something sloshing about in its depths. Could you argue this is a blended malt? Answers on a postcard to Chateau Whiskyfun in Turckheim... anyway, back to the malt in glass... I'm not getting much from the port side of things but the overall profile is perfectly clean, farmy, smoky, slightly coastal and rather pleasing. Some gravel-laced porridge (an old Drumnadrochit delicacy, try it) and a little gingerbread. With water: some smouldering car tyres, WD40, graphite and a few crushed sea shells. Mouth: again the peaty aspects are loudest to begin with. Some berryish sweetness that I presume comes from the Port. Blind I'd probably have guessed Mongolian Goat Wine before picking Tormore. Speaking of which, there is a rather earthy and animalistic side to this one. Almost dung-esque in fact, approaching a suspiciously dirty cow udder? With water: mezcal, lemon oil, smoky bacon and plain old sweet peat. Is this Tormore or Bowmore? Finish: Reasonably long, pleasingly smoky, this animal/dung/earth/farmyard curiosity is back with a vengeance. Comments: I don't like port finishes. I don't like meaningless label bullshit like 'vintage distillation'. I don't like the label full stop. But I do like this whisky. Go figure! Now, where did I put those party poppers...?


SGP: 346 - 83 points.

Tormore 2004/2016 (61.2%, Gordon & MacPhail, CASK)


Back to reality... Colour: Straw. Nose: Cereals, dried grass, peaches and cream, dried apricots, buttery toast and some ripe green apples. Perfectly fine, clean, fruity, modern Speyside malt whisky. With water: damp hay, chalk, lemon rind and a little quinine. Mouth: Prickly white pepper, then mirabelle eau de vie, a few candied nuts, peanut brittle, sunflower seeds and fresh gooseberry. With water: straight vanilla sweetness, some red apples, more gooseberry, nettle leaf and a touch of ointment. Finish: medium length, all on light herbs, lemon, barley water and a little lingering vanilla sweetness. Comments: It's pretty flawless and drinkable. It's just that it's also a bit boring and indistinct. The kind of malt that so many mainland distilleries are just churning out these days.


SGP: 431 - 80 points.

Tormore 13 yo 1984/1997 (63.8%, Cadenhead Authentic Collection)
Colour: White wine. Nose: Pretty closed and austere at first. Chalk, some ink or aspirin perhaps. Maybe the slightest scraping of lemon zest and an inkling of wax. But overall pretty quiet and shy. With water: dandelions, trail mix, grass, a tiny twinkle of barley sweetness. Maybe some butter, but I'm perhaps being a tad generous. Mouth: Limoncello, white pepper, wool, ink, a few white flowers, some pollen and a touch of wax. Otherwise this is similarly tight and tough as on the neat nose. With water: lemon butter, sweet barley water, some flinty mineral aspects and maybe a lick of hessian. Finish: Medium length and drying with notes of aspirin and dry earth. Comments: A tough and rather austere dram. The impression I get is that the G&M and the Cadenhead are similar distillates with the former in active wood and the latter in pretty dead wood. For me the problem with both is that the distillate itself is relatively un-characterful. Now, of course the older Tormores could be spectacular; I'd say both these whiskies show why distillate character is so important. Same score, differing reasons.


SGP: 341 - 80 points.

| | | |
| --- | --- | --- |
| | Let's see if we'll have better luck with Bunnahabhain. We'll do these ones by ascending strengths if you don't mind... | |

Bunnahabhain 22 yo 1978/2000 (43%, Signatory Vintage, cask #1889, 362 bottles)
Colour: Light gold. Nose: a rather lovely and typical mid-aged Bunna aroma. That is to say lots of dried and green fruits, trail mix, salted nuts, blood orange, lemon peel and a rather dense, malty sweetness. Simple, straightforward and extremely pleasant. Mouth: it has this kind of fatty and oily texture that I often get with these older Bunnas. Oily, minty, notes of soot, wet beach pebbles, cornflour, salted peanuts, sage and caramel wafers. There's a curious note of slightly overripe green fruits about it but globally it's very nice and the textural aspects are very satisfying. Finish: Medium length, herbal, lemony, lightly coastal and still with this weighty and textural sweetness and oiliness about it. Comments: A perfect one to quaff down by the pier in front of the distillery on a summer evening with good pals.
SGP: 532 - 88 points.

Bunnahabhain 23 yo 1990/2014 (45.5%, Jack Wiebers 'Scottish Malts Steamship Line', hogshead, cask #9107)
Colour: White wine. Nose: this one is a notch lighter but at the same time more opulent with its fruitiness. Lots of apples, kiwi, banana, lemons, wet grain and also this beach pebble freshness that's so common to these refill cask Bunnas. A wee hint of fresh linen and some candy floss. Mouth: perfect texture and sweetness. Reassuringly close to the 1978 and just effortlessly drinkable. Some milk bottle sweets, a little lemon bonbon, toasted cereal and tiny prickle of white pepper. Finish: Good length, full of soft buttery cereals, green fruits, pollen, pepper and a little coastal flourish. Comments: I really love these refill cask, mid-aged Bunnahabhains, they're just the epitome of freshness, flavour and drinkability in malt whisky. Really pleasurable whisky.
SGP: 531 - 89 points.

Bunnahabhain 21 yo 1979/2001 (54.1%, Signatory Vintage, cask #9780, 275 bottles)
Colour: White wine. Nose: Much more austere at first with a chalkier and rather more brusque mineral profile. With a bit of time it moves towards lemon oils, soot, freshly malted barley and a touch of eucalyptus. Not as easy as the others. With water: butter, brioche, parsley and honey. Mouth: splendid arrival! Barley water, olive oil, grilled white fish, black pepper, beach pebbles, lemonade, coal dust and lots of white fruits. This Bunna characteristic of freshness and light fruits married to muscle and textural distillate is here in abundance. Some flinty mineral aspects, a touch of dried mint and resurgent nibble of chalk. With water: saltier, spicier and even a little punchier. But still wonderfully textural and fruity. Pitch perfect Bunna! Finish: Long, slightly salty, resinous, sandalwood, lemon peel, camphor and lamp oil. Comments: At first I was gearing up to be disappointed but that initially shy nose is more than compensated by a wonderfully satisfying palate. It's also an olympic swimmer. I think I should start buying more Bunnahabhain...
SGP: 442 - 90 points.

| | | |
| --- | --- | --- |
| | Highland P...sorry! 'Orkney' Malt now. Let's go backwards by vintage this time... | |

Orkney Islands 14 yo 2002/2018 (56.8%, Berry Brothers, first fill sherry butt, cask #1)
Colour: deep gold. Nose: Gingery sherry at first. Rather spicy with notes of Selkirk bannock, rye bread, clove rock, mineral oil and soot. With a little time a more obvious HP character emerges in the form of heather ale, light mead and graphite. Some flints and pencil shavings as well. With water: a bit more elegant now with notes of lemon rind, red fruit teas, dried sage and damp earth. Milk chocolate as well with time. Mouth: a big, bold and earthy sherry profile. Lots of salted caramel, nuts, trail mix, sultanas, banana chips, coal dust, a lick of hessian and some green tea. Rosehips, honey and malted milk. With water: cured meats, salted peanuts, Turkish delight and a touch of maraschino cherry. Finish: Good length, a touch of rubber, some salted dark chocolate, more earthy notes and a bit of plum sauce. Comments: solid HP, although I feel the heavier elements come from the cask and this is overall a lighter example of the make. I miss a little lick of Orkney peat in this one. But it's an excellent quaffer all the same.
SGP: 452 - 85 points.

Orkney Islands 16 yo 1999/2018 (53.6%, Berry Brothers, refill butt, cask #28)
Colour: light gold. Nose: much less sherry influence in this one. It's more on sea air, sandalwood, minerals, bath salts, pine resin and heather honey. There's also a pleasing lick of peat in the background as well with a medicinal aspect to it. With water: some very soft spices and a growing herbal peat note. Dried seaweed, lapsang souchong and a touch of metal polish. Mouth: great texture! Waxy, lightly peaty, barley sugar, orange oil, some herbal liqueur and buttered brown toast. Gets increasingly mineralic with time. With water: lemon curd, perfect balanced peatiness, some green fruits, barley water and lime jelly. Terrific. Finish: long, earthy, lemony, slightly oily and with a drying, heathery smokiness and some fragrant dried herbs. Comments: A rock solid HP that gives the terrific distillery character a loud and clear voice.
SGP: 454 - 90 points.

Anon Island Malt 17 yo 1999/2017 (53.8%, Abbey Whisky, refill sherry butt, 294 bottles)
Colour: White wine. Nose: very similar. Perhaps a bit more honeyed, slightly lighter in terms of peatiness, maybe more sea air, heather and green fruits. But overall the character is very similar. You've still got this fragrant bath salt/floral aspect going on. With water: light mead, white pepper and a hint of aged Sauternes. Mouth: sooty, waxy, gristy and lightly peaty. Green apples, minerals, heather ale, ointment and coal dust. Some orange peel and a little earthy turmeric note. With water: a little dried kelp, some sandalwood, sea air, mirabelle eau de vie and white flowers. Finish: Long, drying and slightly salty with notes of grilled fish, fermenting honey and pollen. Comments: There isn't too much between these two, the quality is still very high here but, on balance, I prefer the slightly peatier Berry Bros bottling.


SGP: 453 - 89 points.