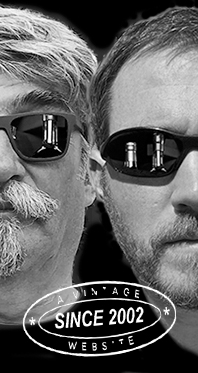 Home
Thousands of tastings,
all the music,
all the rambligs
and all the fun
(hopefully!)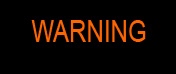 Whiskyfun.com
Guaranteed ad-free
copyright 2002-2017



Balmenach! Long time no Balmenach on little WF, you're right… So, let's try to compose a fine little line-up, and first find an aperitif!

Balmenach-Glenlivet 14 yo (57.5%, Sestante, +/-1985)


Ouch ouch ouch, I had thought this baby was bottled at 40% vol. Tell me about an aperitif! Now you may have seen from its label that it was 'Extra Special', so… Colour: amber. Nose: sweet Vishnu, this one's got guts! Huge chocolate, then some wonderful notes of amontillado, a drop of old balsamico, a jar of marmalade, and wee notes of custard that come unexpected. With water: exceptional development on old Pu-erh tea, tobacco, dried dates, marzipan, dried apricots, quinces… Mouth (neat): it's a very powerful, rich, potent, almost thick dram. Loads of chocolate and fudge, more marmalade, some strong bitter honey, roasted nuts, thick sweet wines, and walnut wine. With water: loves water and consequently, swims brilliantly. Creamy honeys, jams, dried fruits, very wet artisan gingerbread… Really perfect. Finish: long, clean, rich, jammy, without a single flaw. Comments: right, this is a well-known dram, and I remember many have said it was the best Balmenach ever. Not sure I'd disagree, but let's see…


SGP:562 - 92 points.

Balmenach 8 yo 2008/2017 (46%, Murray McDavid, Benchmark, bourbon hogshead, cask #150012, 319 bottles)


Hold on, this was first matured in bourbon wood, then finished in bourbon wood! Perhaps a tad masturbatory, no? Seriously, they did the finishing in a first fill Koval cask. Why, I don't know (but we love Koval!) … Colour: white wine. Nose: full-flown porridge-y start, then cut apples and pears, with some baguette from this morning and a good deal of leaven. A lot of raw malt, some dough, and a little sour ale. Mouth: sweet, young, pleasant, and kind of craft. I mean, they managed to bottle something 'new craft' from an old Scottish distillery. How smart is that? Very malty, with touches of bananas and gooseberries, cherries, croissants, shortbread, oatcakes… Finish: medium and spicier, and that maybe be that Koval wood. Allspice, ginger, sawdust… Comments: it really feels like some kind of UK-USA vatting. Shan't we call this fine composition 'a little brexity'?


SGP:362 - 82 points.

Balmenach 24 yo 1988/2013 (55.5%, Signatory Vintage for The Nectar, Belgium, hogshead, cask #2802, 257 bottles)


I know, five years, I may well be the slowest taster in the west. Apologies to my dearest Belgian friends… Colour: straw. Nose: this is funny, we're finding similar porridge-y notes, then sawn oak, vanilla, bread… Really, we're at a baker's, around 7am. Love bread, love bakers, love 7am, love 7am at the bakers'. With water: custard and fresh baguette. Well a baguette has to be fresh, if it's not fresh it's not a baguette anymore. Mouth (neat): interesting. This isn't your average malt whisky, it's got a spicy breadiness that's rather unusual, and I'm sure that came from the wood. Baguette, wholegrain bread, then rather citron and oranges, grapefruits, Corsican lemon pie (try it once you're there!)… With water: careful with water. Just like many whiskies that met active oak, they wouldn't take too much water or they would get tannic. Finish: medium, rather leafier. Nice honeyed aftertaste, with a touch of coffee. Comments: very fine, and funny to follow. Just like the Belgian footebol team.


SGP:451 - 85 points.

Balmenach 13 yo 2004/2018 (53.2%, Cadenhead, Authentic Collection, bourbon hogshead, 294 bottles)


I was sure Cadenhead would have had something to say… Colour: white wine. Nose: all-right, orange blossom and fresh bread, but naturally. That's all, folks, but this simplistic combination just reminds me of that weekend in Marrakech when we had met the… Ach excuse me, but isn't whisky even better when it triggers good memories? Madeleine de Proust, anyone? With water: not quite, water doesn't make it any more expressive. Not that we needed that… Mouth (neat): lemon, vanilla, bread. Then coffee, cake, salt. I guess that does it, doesn't it. Come on, that's awesome! With water: no, no changes, no water needed. On the contrary… Finish: long, rather narrow, malty and oaky. A tad too oaky, in fact, with too many green tannins. IMHO. Comments: it all started very well, but just like a Netflix series, it tended to become… say a little redundant. Not enough depth, perhaps (I'm afraid I'm going to have to cancel my subscription – to bloody Netflix.)


SGP:361 - 80 points.

Balmenach-Glenlivet 14 yo (43%, Sestante, decanter, +/-1985)


Proof that I'm totally and utterly useless, this is the one we should have had as the aperitif, rather than the 57.5% thing. I tell you, u-se-less (yet lucid). Colour: light gold. Nose: now you have to take into account the fact that this was reduced using circa 1985 water (whaaaat?) We're finding nice touches of leaves, grasses, fern, pine needles… Seriously, this is very dry and extremely herbal. Plus, decanters are far from being the best vessels ever to keep whiskies on the long run (I am sorry, Macallan! Excuse me, THE Macallan!) Mouth: yes it's good, even if a tad too grassy and herbal. Indeed, decanters tend to let whiskies (or any other spirits) lose their fruitiness faster, that's what I've noticed over all those years… So never buy decanters over bottles, however recent they are, or you'll be the fall guy. Decanters stink. Always. Crystal? Who cares, apart from cleaning ladies? Finish: medium long, and miraculously pine-y and honeyed. Comments: joking aside, it's an extremely fine dram, it's just that should Mr Mainardi have put this one into a regular bottle instead of a silly decanter, I'm sure the end result would have been vastly superior. In the meantime…


SGP:451 - 85 points.

Next Balmenach session… In a little while!