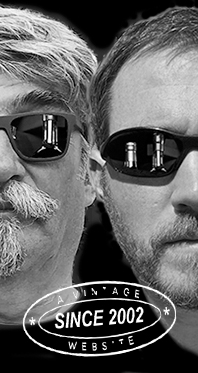 Home
Thousands of tastings,
all the music,
all the rambligs
and all the fun
(hopefully!)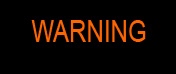 Whiskyfun.com
Guaranteed ad-free
copyright 2002-2017



Democracy in action
A bunch of indie Glenrothes

As per a rather funny wee survey we did on WF's Facebook page yesterday, asking 'So what's on whiskyfun tomorrow morning ?' eight Glenrothes won by 227 votes versus 190 votes for five rare Japanese whiskies, while 417 friends have voted altogether.
Good, it's always a joy to try a few Glenrothes, it is a very fine distillate that takes sherry well but that's also bright and, well, sexy when au naturel. The indies seem to have quite a lot of Glenrothes too these days. Oh and I remember the first time I tried to visit the Distillery, around 25 years ago or so. Being a die-hard Cartesian, I drove to the town of Glenrothes, in the middle of Fife… And never, ever found the Distillery, no need to say. Luckily, I found it with the help of the Malt Maniacs, ten years later…

Glenrothes 11 yo 2006/2017 (58.9%, Sansibar, sherry, 305 bottles)


Colour: amber. Nose: a rather hot one, pretty kirschy, with notes of rubber and leaves plus stems. Quite some chocolate underneath this harshness… Water may be needed. With water: there, that works. More blood oranges, nectarines, malt, a wee game-y side, cured ham, walnut wine… Mouth (neat): a heavy beast, some kind of crossbreed between Glenfarclas 105 and A'bunadh, if that rings a bell. A lot of chocolate and a lot of kirsch again, plus always these leafy, almost rubbery touches when neat. With water: and there again, malty oranges, walnuts, and a wee bit of leather. Finish: long, getting peppery and a tad cactussy. I know, I know… A little rubber again in the aftertaste. Comments: I'm not sure I wouldn't have reduced this wee beast prior to bottling, down to around 48-50% vol.


SGP:361 - 81 points.

Glenrothes 20 yo 1997/2017 (53.6%, Sansibar, for Sweden, sherry hogshead, 300 bottles)
Our friends in Sweden seem to enjoy their whiskies big and bellicose, so we're warned… Colour: dark amber. Nose: well, actually, this one's more civilised, almost kind of gentle, with notes of moss, roasted chestnuts, earth, mushrooms, and then a lot of raw cocoa and dark tobacco. Smelling a pack of Gitanes or Gauloises (or Roth-Händle), then some rancio, old Madeira… With water: umami sauce and Maggi! Mouth (neat): rich, creamy, with something that reminds me of the old Macallan 10 C/S, with a good deal of black pepper, bitter oranges, old walnuts, and now we've started eating that dark tobacco… With water: a less salty version of Maggi. Finish: long, dark, dry, ashy. Eating raw cocoa powder. Comments: some rather spectacular bone-dry 'black' sherry, more old oloroso than proper old oloroso.


SGP:261 - 87 points.

Glenrothes 1997/2017 (57%, Antique Lions of Spirits, 288 bottles)


Colour: amber. Nose: this one's rather rounder, with more honey and raisins. A more civilised version of the one for Sweden, if you like. Whiffs of stewed strawberries, perhaps. With water: these earthy smells once again, moss, tobacco, cocoa, even a little menthol… The roundness went away. Mouth (neat): rich, rather sweet again. Some kind of peppered orange liqueur with an earthier background (our beloved gentian eau-de-vie), plus some mead and sweet white wine. Perhaps proper PX? With water: pepper up big time. Finish: long, peppery, dry, with some coffee and almost a saltiness. Comments: a very good malt that goes from sweet(ish) to very dry.


SGP:361 - 83 points.

Glenrothes 20 yo 1997/2017 (47.9%, Whisky-Fässle, sherry butt)


Quite possibly in the same vein, let's see… Colour: coffee. Nose: not one ounce of dryness in this one, rather lovely whiffs of chestnut honey and old Banyuls. Also dried currants and, above everything, bags and bags of dried dates. That's perfect. Mouth: very good, closer to the best OBs, round, sweet, with wee notes of rum, even touches of preserved pineapple, then our friend the chestnut honey again. A cup of Cointreau, and perhaps even one of Cognac. Very good. Finish: love it that it got drier, with more cocoa, dark chocolate, and even some coffee. Oranges in the aftertaste. Comments: this is one you could quaff while watching the Olympics. It just slides down…


SGP:451 - 88 points.

Glenrothes 2005/2017 (58.1%, Gordon & MacPhail, Cask Strength, first fill sherry butt, cask #4789)


Always a mystery why G&M have first fill sherries that are so light in colour. I mean, some of them. Fino? Or are they thoroughly rinsing/steaming them prior to filling? Colour: straw. Nose: indeed we're closer to straight maltiness, and we're finding croissants, lemon curd, fudge, barley, muesli… With water: porridge with touches of smoke and ink. Mouth (neat): there, the distillate speaks out. It's not as gentle as expected, and I'm also finding notes of peppered cream cheese, which is a tad odd… Also dried porcini powder. A funny one, this one! With water: tonic water, lime, and chilli pepper liqueur. Indeed. Gets gentler over time, though, maltier… Finish: rather long, leafier, getting a little bitter. Green pepper. Comments: the (even) more austere side of Glenrothes.


SGP:361 - 82 points.

Glenrothes 27 yo (51.1%, Elixir Distillers, Art of Whisky Ageing, 2017)


This by the mighty TWE squad. But you know, the 'art of whisky ageing', to me, consists in 1. fill cask, 2. wait. All the rest is carpentry. Colour: gold. Nose: it's the most barley-y of them all, the closest to the spirit (indeed, that is the art of whisky ageing IMHO), with whiffs of bubblegum, marshmallows, sweet barley, custard, apricots, and raw carrots/celeriac. With water: a barley field in the midst of summer. Barley, earth… Mouth (neat): excellent. Many sweet vegetables and roots covered with barley syrup. Mashed sweet potatoes, parsnips… With water: gets a tad oilier, excellently malty, with touches of honey and brioche. Finish: medium, a tad grassier, drier, leafier. Malty aftertaste. Comments: well, I agree, this is the art of whisky ageing.


SGP:461 - 89 points.

Glenrothes 12 yo 2005/2017 (59.4%, Hunter Laing, The First Editions, for Switzerland, sherry butt, cask #13569, 204 bottles)


Sorry, no pictures. Colour: gold. Nose: a rather flinty mid-sherried sherried Glenrothes, with some cornflakes, notes of earth, barley, croissants, and of course muesli, since this was a bottling for our neighbours in Switzerland. With water: clean, barley-y, moderately sherried, with dried figs in the background. Perhaps pumpkin oil (one drop, no more). Mouth (neat): very very good, a bit unusual thanks to this very earthy kind of fruitiness, with quite a lot of tobacco, liquorice wood, pecans… With water: all good, good figs, good overripe apples, good tobacco, good roasted tea (hochicha or Hojicha – purists not like, I do). Finish: medium, lovely. Say more Hochicha? Comments: a very good young drop, for sure.


SGP:351 - 86 points.

Good, a last one. This one, for example, had slipped through my fingers when it came out …

Glenrothes 1988/2012 (53.4%, Archives, refill sherry hogshead, cask #7318)


From when our friends were having this post-industrial-starving-artist-on-acid kind of label. That's right, before crabs and mussels took over. Colour: straw. Nose: barley, crushed barley, barley water, sweet oriental bread, figs, croissants, popcorn, triple-sec. Its bright, it's un-doctored, it's lovely. With water: the power of raw barley. Mouth (neat): very very good at first, with more barley, then grapefruits, but it tends to become just a wee tad soapy. Just a wee tad… With water: as often, oranges save it. Pink pepper, oranges indeed, barley, just three raisins. Finish: medium, cinchona-y, tonic, orange-y. Touches of honey in the aftertaste, plus hints of turmeric. Comments: some ups and some downs, well many more ups, actually.


SGP:451 - 86 points.