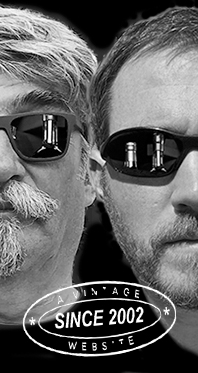 Home
Thousands of tastings,
all the music,
all the rambligs
and all the fun
(hopefully!)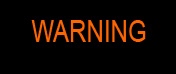 Whiskyfun.com
Guaranteed ad-free
copyright 2002-2017



There's this brilliant new official 1991 that I had selected in Paris for my commented tasting session, and there's some by G&M too. Always a joy to taste Balblair…

Balblair 12 yo (43%, Gordon & MacPhail, Discovery, 2018)


Colour: white wine. Nose: oh no, I mean, yes! This a blend of oils, with some argan, sunflower, olive, hazelnut… This is superb, it's not often that you come across this style. Then rather hops (citra style), custard, butterscotch, and the largest pack of shortbread ever. You would almost believe you're at Edinburgh Airport. Ha. Mouth: very malty, half citrusy, half orchardy. So between oranges and apples, I would say. Some honey too, apple compote, sponge cake, fudge, more oranges… It does remind me of G&M' older semi-official Balblairs, you know the pinkish labels. The 10 yo, for example, but this one may be even better, and certainly brighter. Finish: medium, fresh, malty and fruity. More apples, cinnamon rolls… Comments: G&M have always had a lot of Balblair, so no surprise here. This starts well…


SGP:451 - 85 points.

Balblair 1993/2017 (49.6%, Gordon & MacPhail, Cask Strength, first fill sherry puncheon, cask #1964)


Still the older packaging – are we getting nostalgic yet? Nah… Colour: very deep gold. Nose: walnut cake and old Sauternes that got dry, then touches of mint and mushrooms, raw chocolate, coffee beans, grandma's tea box, and just one or two used matches. Shall we call this one 'amontillado-y'? Mouth: a tad pungent at first (tree bark, walnut skins) but what's behind that is absolutely brilliant, with a blend of sweet mustard, walnuts, tobacco, amontillado indeed, cumin, stock cube, vin jaune, morels… Some gastronomic whisky! I think that they should build ranges just for chefs who would then sell these in their restaurants. Because mind you, and in my humble opinion, only 10% of all whiskies go really well with food. This one certainly does. Finish: very long, superbly mustardy and walnutty. Comments: there are often off-notes with these profiles, but not here and now. Love this one.


SGP:462 - 90 points.

Oh let's have the OB, since it's got some sherry too…

Balblair 1991/2018 (46%, OB)


They never tell you much on the bottles, but I've heard there was a higher proportion of sherry casks in this one (there was less in last year's 1990). Colour: gold. Nose: a few oak spices at first, ginger and nutmeg, then this soft, and very Balblairy kind of fruitiness. Well, put whole apples, bananas, peaches, and pears into a mixer, mix, then nose, that'll give an idea. There is a little bread too, a wee bit of pumpernickel perhaps… Then green tea, the smallest Jerusalem artichoke, even aubergines… Indeed! Mouth: how good is this? Everything's just perfect, and indeed there's something Spanish, but rather some kind of whisky paella than straight Jerez. That's a little hard to explain, and I'm sure this unusual profile comes from the wood mix they have been using (involving some rather active wood for sure), but let me mention aniseed, caraway, saffron, pepper… Finish: medium, complex, spicy and fruity. Comments: some exceptional Balblair, perhaps a little more challenging than others at times, but that's the game!


SGP:651 - 90 points.

Remember that great 1993 by G&M? (yeah right you're no goldfish, I know) There's a newer one…

Balblair 24 yo 1993/2018 (51.6%, Gordon & MacPhail, Connoisseurs Choice Cask Strength, first fill sherry puncheon, 624 bottles)


So amontillado, mustard and walnuts? Colour: green gold. That usually come from reparations, nails, patches etc… Nose: G&M, are you sure this wasn't an ex-Jamaican rum cask? Because it does start with a good deal of 'petroly' rum as well as ultra-ripe bananas, and only then does it get a little maltier, and more sherried, although that would be bone-dry sherry, almost manzanilla. Also menthol and camphor, as well as cedar wood. Right, pencil shavings. One unusual fellow, this Balblair. With water: oh wow, water flushed it all out, and we're now in the presence of some clean, fruity Balblair. Mouth (neat): really unusual. I'm thinking oak-aged sloe eau-de-vie. Perhaps slivovitz? Certainly Dutch oude (old) genever . But malt whisky? Not too sure… With water: and once again, water helped. Malty black beer (Guinness style), tea, dried bananas… Finish: same for a rather long time, depending on the amount of water you've added. Comments: indeed one funny fellow. And really, its green! As green as Cadenhead's famous green Springbanks! But these are extremely hard to score… Perhaps.


SGP:471 - 86 points.