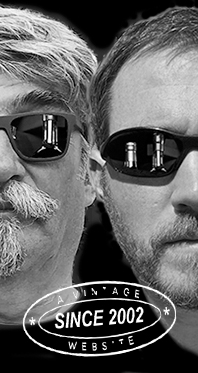 Home
Thousands of tastings,
all the music,
all the rambligs
and all the fun
(hopefully!)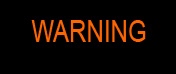 Whiskyfun.com
Guaranteed ad-free
copyright 2002-2017



A few Ballechins by Edradour

We've tried some very excellent Edradour the other day, maybe should we also try some Ballechin? That's right, Ballechin is the name of the peated Edradours…

Ballechin 2011/2018 (59.9%, La Maison du Whisky, 20 Rue d'Anjou, bourbon barrel, cask #312, 218 bottles)


Seen the strength? Tremble, mere mortal… Colour: white wine (tremble more, mere mortal). Nose: okay. Wood smoke, ashes, burning and burnt cardboard, ashtray. With water: gets a little tenser, with some iodine (iodine in Pitlochry?) and simply mercurochrome. Mouth (neat): it is the kind of fruitier peater that are to be found in the mainland, especially at Benriach, or at An Cnoc/Knockdhu. You know, this feeling of smoked pears and pineapples… With water: good for sure, going towards some kind of sweeter Coal Ila, I would say. But despite the strength, it remains a little thin. Thinner than Edradour, for example, which is a little surprising indeed. Finish: medium, smoky, with some chlorophyll and rather less pears this time. Comments: very good whisky for sure, but we've had fatter Ballechins that had been rather more to our liking.


SGP:547 - 80 points.

Ballechin 12 yo 2005/2018 (61.5%, Signatory Vintage for The Whisky Barrel, sherry hogshead, cask #160, 291 bottles)


I see, assassination attempt on a humble whisky blogger, it's going to cost you! Colour: gold. Nose: a little too strong, I wouldn't say there's much to nose. Some earth, probably. With water: ah, no, it does unfold, with some kinds of wild embrocations, smoked walnuts, smoked meats, camphor, balsam, and really a lot of pinewood smoke. I guess you could almost use this as some sauna oil. Mouth (neat): very strong, but at least some elements are coming through, such as menthol and demerara sugar. A funny combo, that, but there should be more coming out once we reduce it… With water: yesss! Proud of my Vittel, it got sharp, mineral, vertical, blade-y, lemony, salty, brine-y… What is this sorcery? Finish: long, grassier, with some grass smoke, grapefruits… Comments: lemon saves all peaters, that is a proven fact.


SGP:467 - 83 points.

Ballechin 10 yo (46%, OB, +/-2014)


Indeed, the regular Ballechin from a few years ago. And indeed, it was about time. Colour: gold. Nose: very nice, on smoked teas such as lapsang souchong, herbal liqueurs such as Bénédictine, and various herbs, branches, and peels. A very elegant nose, well balanced, well composed, and rather fresh. No excesses here, I would say. Mouth: gents and lasses, I'm sorry but I prefer this. It's perfect, it's fresh, it's briny, it's got green apples and it's got coriander, it's got rather sublime notes of fresh almonds and walnuts, and I would add that you just cannot be against this, unless you enjoy Diplomatico or Don Papa. Ahem. Finish: pretty long, clean, branche-y, brine-y… Love these notes of anchovies, for example. Comments: just excellent. And a good example of a small batch that's probably vastly superior. Remember, single casks only make sense when those casks are literally 'extra-ordinary'.


SGP:456 - 89 points.

I agree, we could have a little more…

Ballechin 11 yo 2004/2015 (54.6%, OB, for Vintage Wines, USA, Manzanilla finish, 507 bottles)


Manzanilla, hurray! Colour: gold. Nose: oh perfect, it seems that this spirit and manzanilla do go along just like, say Ginger Rogers and Fred Astaire (that was lame at best, S.). Light mustard, walnuts, kippers, wood smoke, olive brine, hessian. With water: a wee touch of burnt plastic, perhaps, but rather bizarrely, that works well in this context. Mouth (neat): totally excellent, even if a tad too biggish, and probably a little tiring to some. Bitter almonds, mustard, lemon peel, leather, salt, seawater… Perhaps proof that to make a coastal whisky, you don't always need… a coast. Umpff. With water: yeah, very good for sure. Salty mustard, walnuts, seawater, and indeed manzanilla. Which, agreed, is kind of the same thing. Finish: very long and totally manzanilla-y. Almonds. Comments: tjah, grape and grain. It's not often that that works, but when it does, we're in for a treat. But in this very case, you sure have to like manzanilla. Very well done!


SGP:377 - 87 points.

Bonus, this one just in at time of writing…

Ballechin 13 yo 2004/2017 (52.5%, Signatory Vintage, Straight From The Cask, for Caveau d'Ostwald, 1st fill Burgundy pinot noir, cask #26)
Peat and Pinot Noir… Let's proceed with caution! Le Caveau d'Ostwald is an excellent and very friendly wine and spirit shop here in Alsace, close to Strasbourg. Colour: copper. Nose: really something else. There's some big peat and some big pinot noir, and guess what, for once one does not reject the other party. Phew! So we actually have a true feeling of smoked Nuits-St.-Georges, if you like. Cassis jelly, smoked beef, drops of pomegranate and cranberry juice, dried Chinese black mushrooms, and really a lot of moist marzipan. With water: pipe tobacco and potpourri, Kriek beer, more marzipan and candied cherries. Mouth (neat): some kind of ham oiled up with olive oil, smoked jams and cassis, and a touch of rosemary. Notes of buds and leaves, as well as morello cherries, or rather the jam made thereof. Port. With water: a smoky cherry cake and some rosehip syrup. Finish: rather long and leafier. Blackcurrant buds and some very black black tea, as well as unexpected notes of fino sherry. Game. Comments: it's quite miraculous, this Burgundied peater.
SGP:566 - 85 points.