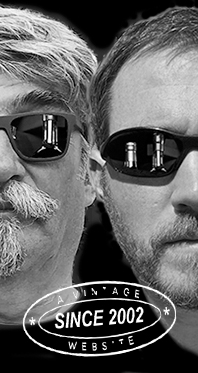 Home
Thousands of tastings,
all the music,
all the rambligs
and all the fun
(hopefully!)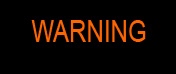 Whiskyfun.com
Guaranteed ad-free
copyright 2002-2017



A few Blair Athol, gently

Blair Athol's not the biggest malt ever, but the OBs from 30, 40 or 50 years ago could be rather stunning, with a very singular fruitiness. Let's see what we have on the table today…

Blair Athol 20 yo 1997/2018 (54.5%, Gordon & MacPhail, Connoisseurs Choice, refill American hogshead, 255 bottles)
Colour: gold. Nose: light and alpine, really. Meaning that I'm finding whiffs of gentian, genepy, verbena, and truckloads of pears. Not that pears are particularly alpine, mind you. With water: grains, cereals, popcorns, barley. Allllllright then. Mouth (neat): it's a fruity malt, a tad spirity, with apples, pears, and quite some fruity hops, IPA-style. Not mindboggling so far, but fair. With water: same. Sweet, malty, easy, a tad marshmallowy. It's just that there isn't a lot happening, it's just good malt whisky. Finish: a tad short, malty and grainy. Touches of breakfast honey. Comments: love 95% of what G&M are doing these days (we're not tasting price tags anyway) and this one's pretty good but just… A little mundane? MOTR? Unnoticeable? Unnecessary?


SGP:541 - 78 points.

Blair Athol 19 yo 1998/2017 (54.7%, Douglas Laing, Xtra Old Particular for SCSM China, sherry butt, cask #11637, 289 bottles)


Wondering if little WF isn't getting Asia-centric these days. Which is a pleasant feeling, I have to say. Colour: gold. Nose: nope, not at this point. Closed, raw, ethanoly, shy. Havana Club's got more body, which says a lot. With water: dough, baguette, porridge. For breakfast, perhaps? Mouth (neat): okay, good malt and lemon and sourdough and brioche, but that is pretty all. Wee bits of grapefruit, perhaps. With water: pears, marshmallows, and… and? Finish: medium, a tad sweet and a tad thin. Dried pears. Comments: the other malts for SCSM I've tried so far have been much more talkative and interesting, while this little Blair Athol is just, well, good-not-great. Well, it is malt whisky.


SGP:441 - 79 points.

Not much luck with Blair Athol today… Perhaps another try?

Blair Athol 30 yo 1988/2018 (51.4%, Maltbarn, bourbon cask)


Of course older means better! Oh and don't Maltbarn have some of the nicest whisky labels these days? Wonderful job with the labels, Martin! And they're all original, which is even better. 100 times better. Colour: gold. Nose: f**k it, this is a whole different league. Sour fruit bread, fermenting figs, pumpernickel, heather honey, mead, real ale… This is Prince after the Rubettes. With water: exceptional, totally pure fruity and bready maltiness. Maybe I'm amazed, as someone would have said (tsk, lame again, S.) Mouth (neat): yeah, there. Sour fruits, fruit wines, dried figs (really lorryloads), Christstolle. Indeed, f**k it (they'll jail me one day). With water: perfect, but careful, please don't add too much water. Two drops will do, or it would fall apart. Kind of. Finish: medium, malty, beautifully fermentary, bready… This is well distilled bear. Comments: indeed, a whole different league, but it almost hates water.


SGP:551 - 89 points.

Perhaps a last one for that famous road…

Blair Athol 1991/2017 'Apple Blossom' (46%, Wemyss Malts, hogshead, 298 bottles)


Probably not a very disruptive malt whisky, but don't we all hate that stoopid new word, 'disruptive'? Colour: pale gold. Nose: go to orchard, take apples and pears. Press, take juice. Add liquid caramel and popcorn. Mix, nose. There. Mouth: good and easy. Apple juice, cider, pears, vanilla, tea. Finish: medium, on good fruits, pears, plums, apples, malt. Comments: really good. Have I used the word good already? Now last time I checked, apple blossom don't exhale mucho. Good but me thinks me tasted better Blair Athols by Wemyss before, just saying.


SGP:441 - 80 points.