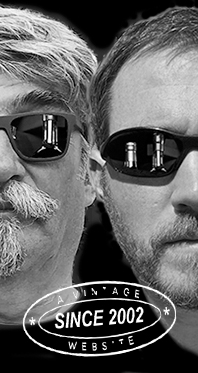 Home
Thousands of tastings,
all the music,
all the rambligs
and all the fun
(hopefully!)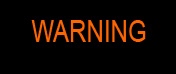 Whiskyfun.com
Guaranteed ad-free
copyright 2002-2017



A few Speyside from Speyside

I mean, from the Speyside Distillery. It's always a little tricky, with all these undisclosed Speysides around, not to confuse what's from Speyside and what's from Speyside Distillery. So, let's be careful, hope we won't fail...

Speyside 'Spey Chairman's Choice' (40%, OB, +/-2017)


A bottle and a name that are deliciously outmoded. Welcome to 1982! Colour: pale gold. Nose: vanilla, malt, barley, a little sawdust, a little cardboard, biscuits, touches of oranges... In truth, had I tried this baby blind, I'd have said it's some rather solid 10 yo blended Scotch whisky. Mouth: sweet and malty, with overripe apples and some vanilla, plus a little honey and barley sugar. Not totally inspiring, perhaps. We're right between Glenfiddich 12 and Glenlivet 12, I would say. Finish: short, a tad cake-ier. Comments: rather fine but I wouldn't have bottled this 65€-baby at 40% vol. plus NAS.


SGP:441 - 78 points.

Speyside 21 yo 1996/2017 (51.5%, Douglas Laing, Old Particular, cask #12019, 362 bottles)


Colour: dark amber. Nose: charcoaled beef, gunpowder, hot brake pads, hand soap, scoria, bottled cranberry juice, black tobacco (Gauloises), pomegranates... With water: gunpowder and used matches first, then softer roasted chestnuts and black chocolates. A handful of Mon Chéris. Mouth (neat): a heavy sherry, ridden with black raisins and a lot of tobacco, fruitcake, wheelbarrows full of prunes, and much less gunpowder this time. Not unlike some slightly drier brandy de Jerez... With water: works well, even if you could believe this was some further-fortified oloroso. A little more on coffee. Finish: rather long, dry, really very nice, more on coffee and tobacco. Espresso and Gauloises? Those were the days... Comments: very good surprise. The lightish distillate took the heavy sherry very well.


SGP:361 - 85 points.

Speyside-Glenlivet 21 yo 1996/2017 (61.7%, Cadenhead, Sherry Cask, 354 bottles)
A lighter colour here... Colour: gold. Nose: not dissimilar, but rather more on cake and roasted nuts. Pecan pie, roasted peanuts, roasted chestnuts, hints of brown ale... With water: it was a very good sherry cask, for sure. Soy sauce, miso soup, fern, moss, humus, earth, chicken soup, tobacco... The spirit's only the canvas here. Mouth (neat): some kind of earthy oranges plus various herbs (woodruff) and really a lot of candied angelica. Very singular! With water: and very good. This earthy tobacco works extremely well. Finish: long, with more broths and soups, meats, bitter coffee... Comments: another distillery that should thank the indie bottlers if you ask me. Most probably my favourite Speyside (Distillery) so far.


SGP:462 - 88 points.

Speyside 15 yo 2000/2016 (60.7%, Master of Malt, cask #2381)


No sherry this time, according to the colour. Colour: white wine. Nose: whiffs of burning pine cones, some barley water, apple pie, and perhaps not much else. But watch these very high strengths... With water: pleasant whiffs of crushed fern and other smells from a northern forest. But careful, the saponification is massive (spirit getting soapy when you add water, but that will go away.) Mouth (neat): some very strong barley-eau-de-vie with some vanilla pods thrown in. Other than that, it remains quiet... With water: good! Cider and vanilla with a lot of barley sugar plus notes of lemon balm. Finish: medium, all on sweet barley, perhaps corn syrup, and ripe apples. Comments: faultless and even very good, just not totally noteworthy, perhaps.


SGP:441 - 82 points.

Shall we call Speyside 'the aspirator'? Looks like it's all about the wood rather than the distillate indeed... Imagine a Speyside ex-Islay cask...

Speyside-Glenlivet 24 yo 1991/2016 (50.5%, Cadenhead, Small Batch, 630 bottles)
Colour: straw. Nose: touches of burnt tyres over biscuits and 4-oil blends (sunflower, rapeseed, grape seed, and I just can't remember number four). Very barley-y. With water: asparagus, perhaps. Dough, croissants, sweet bread, overripe apples... Mouth (neat): good, really good at first. Pink grapefruits, a little tar, paraffin, cider apples... But perhaps something slightly soapy as well. Things are deteriorating, it seems. With water: soapy notes up, not too good. Finish: medium. Some cardboard. Comments: perhaps the only really dispensable malt within this famous and very appealing range. As always in my very own humble opinion. Alternatively, just never add any H2O.


SGP:451 - 77 points.