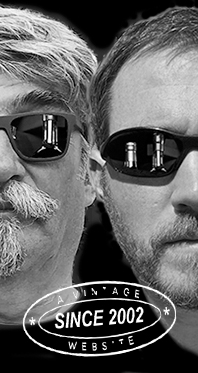 Home
Thousands of tastings,
all the music,
all the rambligs
and all the fun
(hopefully!)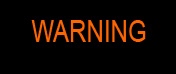 Whiskyfun.com
Guaranteed ad-free
copyright 2002-2017



So a classic session. Always a joy, especially since the whacky – and frankly awful - 1980s are well over. And the windows clean, understand that if you can.

Bowmore 10 yo 'Dark and Intense' (40%, OB, travel retail, 2018)
Intense at 40% vol.? At least it's got an age statement, so I still say bravo, Bowmore! Some sherry casks have been involved here, it seems… Colour: deep gold. Nose: ouch. Used matches, leather, black pepper, thyme, caraway, ginger, plywood… Some very active European oak involved, it seems. I find this very spicy and green nose a tad difficult, but let's see what happens on the palate… Mouth: some kind of wood and whisky blend. Extremely modern, I would say, the distillate's almost anecdotal and the casks are doing all the work, as it appears. Spices, burnt caramel, cloves, molasses, barbecued Mars bars… I'm sorry but I don't find my Bowmore in there. Finish: rather long, ashy, spicy, marmalade-y. Burnt sugar and bitter chocolate. Comments: I don't know. There was the Darkest that was already pretty loco, but at least that one had some saltiness. In short, this is not really my scene, I'm afraid. Rather bark and incense than dark and intense (nah, not very proud of that one).


SGP:354 - 69 points.

Bowmore 2000/2017 (46%, Cooper's Choice, bourbon, cask #223)


Colour: white wine (hurray). Nose: a clean paraffiny arrival (hurray) with notes of clams and other seashells (hurray) then a mild and subtle smokiness (hurray) and a growing brine-iness (hurray). Fresh hazelnuts and almonds (hurray) and notes of fresh Loch Gruinart oysters (triple hurray). Mouth: luminous, wonderfully peaty, salty, almondy, with some seaweed, more oysters, light ashes, a touch of petrol and lamp oil, some green pepper, and smidgens of organic tapenade. Love tapenade. Finish: pretty long, peaty, brine-y. Oily aftertaste, with some lemon. Comments: hurray. Frankly, a good half of the official range is just perfect, but I find the other half more than questionable. Keep the crazy woods for the fireplace!


SGP:356 - 86 points.

Bowmore 21 yo 1996/2018 (52.9%, Dram Fool, bourbon hogshead, 299 bottles)


Further redemption, I imagine… Seriously, why are the owners slaughtering their make like that? Colour: white wine. Nose: f***k it and s***w this, this is perfect. We all know that Bowmore have been making a stunning spirit since the early-to-mid 1990s, and this is just another fine example. Brine, lemon juice, smoked waters, hessian, oysters, langoustines (coz I know some friends don't like oysters), lemon-scented candle wax, olive brine… With water: that old tweed jacket after a long walk near Machir bay. It was raining again. Mouth (neat): well, there's something slightly weird, something like plastic, but other than that, all is perfectly brine-y and lemony. With water: a little less plastic, rather a deep brine-y and lemony combo. White tequila. Some kind of Islay margarita, in other words. And I'm even finding traces of gin (you know, that Sassenach thing that just everyone's making these days – what, you say the Scots invented gin too???). Finish: long, good, brine-y, smoky. Comments: there's a weird thing inside (that plastic, perhaps an accident) but otherwise, it's very brilliant whisky.


SGP:366 - 83 points.

A wee word while I'm at it, many friends within the whisky (and booze) industry are using plastic while, I think, they shouldn't. We're talking about caps, sealing materials, tapes, glues, whatever. I really believe that spirits and plastics (in the broadest sense of that word) just don't fit. I would rather focus on glass, metal, cork, and special hard plastics such as bakelite (like). Just a wee idea, but let's move on…

Bowmore 21 yo 1997/2018 (56.2%, Douglas Laing, Xtra Old Particular, refill hogshead, cask #12539, 317 bottles)


Colour: white wine (indeed, hurray). Nose: greatly austere, waxy, oily and petroly, very coastal, yet self-restrained, with the usual brine, those tarry ropes, and some kind of salted bread dough. Nothing bad to say this far. With water: bandages on a beach, seawater, oysters, kelp, iodine. And that old tweed jacket from the good old days when Harris tweed was Harris tweed (that was a message only for the tuned-in people). Mouth (neat): stunning. This is Bowmore. Pure lemon juice, seawater, kippers, olive oil. Elementary and fat-tastic. With water: can binary whisky be top-class? Seawater and lemon, that's all. Okay, plus wax and almond oil. Finish: long, very waxy, you'd even believe you've just quaffed fusel oil. Quite. Comments: whisky for wine people. That may sound silly, I know… In fact you could almost call this cool-climate malt whisky, provided you aren't scared of anything.


SGP:355 - 90 points.

And now, parachutes helmets and safety belts please…

Bowmore 30 yo 1987/2018 (50.8%, Douglas Laing, Xtra Old Particular, refill butt, cask #12376, 135 bottles)
That is right, a new Bowmore from those very strange 1980s. You know, electronic drumkits, Toyota Celicas and those Bowmores… Colour: gold. Nose: well, okay, let's put it this way, this is totally emblematic of those ugly Bowmores, and yet there's something attractive to this nose. A lot of liquorice and violet essence for sure, a lorryload of lavender bonbons, whiffs of old lady's perfume and, perhaps, and please don't shoot, ideas of Buckingham's ladies' rooms. With water: cabbage and leatherette, perhaps. Mouth (neat): awfully awful. Kerosene, brake fluid, old broken room fragrance diffuser (from M&S's), Motel 6's own shampoo, and yeah, whatnot. With water: terrifyingly shampoo-y. Finish: long and, quite curiously, a little nicer. After all, we all like lavender (no, not really, S.). Comments: terrible whisky, but in a sense it's sound as a historical testimony, because this style really existed, cross my heart. Never tried FWP Bowmore? Yeah, FWP = French-Whore-Perfume. So I would gather a few friends, buy a bottle of this, share it, and have a good laugh. Because we all need a few laughs in our life and again and again, this style existed, and they had it for a good decade. Really. Oh and thank you Douglas Laing, this is well museum-quality malt whisky! History!


SGP:663 - 59 points.

In theory, after that nightmare of a malt whisky we should stop this right now and go to bed – or go watch a lost episode of Inspektor Derrick. But there is another new one…

Bowmore 19 yo 1998/2018 (48.8%, The Whisky Agency for The Whisky Exchange, butt)
This one's totally brand new. Well, butt means sherry, and in my book sherry and peat may either create total wonders, or utter disasters. The truth is in the glass, as they say. Oh and as usual, the label is beautiful and shows our friends Billy Abbot doing some tap-dancing. Colour: white wine. The palest ex-butt whisky I've even seen, really. Nose: it's a very brine-y one, it starts sharp like a Japanese blade, it's full of Atlantic water, it's got a little fennel (seeds), hints of pastis, smoked trout, thin slices of green apple, the usual oysters, and, well, sushi. Really, sushi. I insist, sushi. Why aren't our friends the Japanese rather making this kind? Mouth: perfect, millimetric, starting just a tad hot and spirity, but getting in line, with some sharp(ish) lemony smoke, some petroly riesling (I know a few good houses), and certainly a lot of lime. Perhaps some thin chocolate coating around that lime, as they would do in Paris when they're not too busy. Also a pinch of freshly chopped basil. Strength and body are perfect. Finish: medium, perfectly coastal, with oysters and, in the aftertaste, the thinnest bit of chocolate crisp ever. Comments: a butt, really?! A fino butt, perhaps? Or was it manzanilla?? Albariño??? Verdejo????


SGP:366 - 90 points.