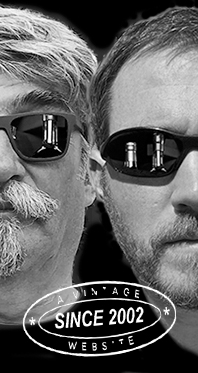 Home
Thousands of tastings,
all the music,
all the rambligs
and all the fun
(hopefully!)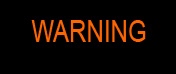 Whiskyfun.com
Guaranteed ad-free
copyright 2002-2017



A good bag of hopefully good Laphroaig

We'll try to carefully avoid any new-oak-doped ones (we may fail, the way things are going), while also hoping that no red wine has ever been in use with these…

William & Son 9 yo 2008/2017 (56.8%, Single Cask Collection, blended malt, bourbon barrel, 260 bottles)


Our friends are playing with words, this is probably not from William Grant & Sons, and neither does it stem from luxury retailers William & Son in London, this ought to be Williamson, a.k.a. 'teaspooned' Laphroaig, named after legendary manager Bessie Williamson. By the way, ever spotted any distillery workers wandering throughout the warehouses (or at the filling station) carrying teaspoons and a can of 'other malt'? Me neither… Colour: white wine. Nose: some pure, crystal-cut Laphroaig, with a lot of seaweed, fresh almonds, iodine, smoked fish, ashes, and say lady's moisturizer. With water: smoked skincare products? Mouth (neat): still a few pears from its youth, but otherwise lemons, salt, iodine and wood ashes are having the upper hand here. Narrow and millimetric, while wonderful. Chiselled, as we sometimes say. With water: pears come to the front, together with citrons and lemons, while the background remains very ashy. Indeed, and quite medicinal. Finish: medium, ashy, rather sweet. Drops of Cointreau. Comments: in transit from youth to maturity. And extremely good already.


SGP:547 - 86 points.

Laphroaig 1998/2015 (54.9%, OB, hand-filled, cask #636)


Our friend Fabien's own bottle from the distillery. Never miss that when you visit the distillery, it's fun to fill your own wee bottle and of course, some unwanted overfilling, spillage and subsequent licking are almost requested. It would be rude not to do it! Colour: straw. Nose: fresh bourbon or even virgin oak. A lot of vanilla, hints of coconut, and the gentlest hints of a medicinal and iodine-y Laphroaigness. In the style of Select, only ten times nicer. With water: a lot of old hessian. Mouth (neat): a sweet, very bourbonised, bonbony, and yet very coastal Laphroaig. Coconuts abound, and so do passion fruit syrup and Cointreau again. With water: oysters sprinkled with vanilla essence and tangerine liqueur. How modern! Finish: medium, rounded, modern. Comments: really the modern side of Laphroaig. Some re-racking must have occurred.


SGP:646 - (not available, so no score) points.

Laphroaig 15 yo 2001/2016 (56.2%, Hunter Laing, The First Editions, refill hogshead, cask #12787, 270 bottles)


Yes, refill! Colour: deep gold. Nose: well if this is a refill hoggie, the previous content has been grain whisky and it was kept in the cask for only three years, because there's quite some vanillin left, and all things cellulosic and hemi-cellulosic as well… Having said that, this is no vanilla bomb at all, and I'm rather finding very nice notes of fresh almonds, kelp, hessian, and a lighter kind of smoke. Some brine too, of course. With water: lime, smoky mezcal, and… salt. Mouth (neat): oh excellent! Powerful, very zesty, and yet quite massive, very almondy, lemony, and smoky. We're having a dozen big fat oysters while smoking a large cigar and drinking Sancerre. How very Parisian. With water: no quibbles, does the job to perfection. Gets quite mentholy. Finish: pretty long, a tad round, a tad fat, and very good. Medicinal aftertaste (dentist's toothpaste). Comments: as I said, no quibbling here, this is excellent.


SGP:557 - 87 points.

Laphroaig 20 yo 1996/2017 (51.3%, Douglas Laing, Old Particular for HNWS Taiwan, refill hogshead, 178 bottles)


Frankly, these birds and flowers and butterflies do really improve DL's labels. Too eccentric? Nah… Colour: gold. Nose: o.l.i.v.e. o.i.l.! Then lemon curd plus hessian and those famous fisherman's tarry ropes. And fresh shrimp, perhaps, kelp… And more olives. Totally a winning combo at WF Towers… With water: when old clothes come out, it's a win. Old tweed jackets, specifically. Mouth (neat): superb, I'll say right away and without any ambiguity that this is one of the best recent Laphroaigs I've tried. Perfect lemons, brine, seawater, kippers, pepper, and everything's perfectly synchronised. Love these hints of olives with Tabasco. With water: almonds and kippers, plus pink grapefruits. Another winning combination. Swims very well. Finish: not the longest, but there is some elegance to it. Comments: this one goes to stress the fact that vanilla, coconut and wine are totally unnecessary in whisky.


SGP:457 - 91 points.

Things are going well, but back to toddlers…

Laphroaig 6 yo 2011/2017 (58.7%, Exclusive Malts for The Whisky Barrel, refill sherry hogshead, cask #195, 337 bottles)


This is one of the bottlings they've done to celebrate the 10th Anniversary of The Whisky Barrel. Colour: gold. Nose: the cask, although refill, was pretty active here, but it rather imparted floral notes, as well as herbs. I'm thinking rosehip, honeysuckle, eucalyptus (big time), then rather lapsang souchong, and a welcome bready side. There's something 'crafted' to this nose. With water: gingerbread and toasted pumpernickel, while someone's smoking his pipe not too far away. Mouth (neat): indeed, the cask was very active, and that worked. Again, we're rather in crafty territories, and I cannot not think of Westland's peaters. Blueberries, ginger, smoked meats, caraway… All very good. With water: spiced bread, gingerbread, Maggi, caraway, miso soup, pepper… Finish: long, salty. Asparagus soup (with croutons!) plus anchovies and crushed black olives. That's right, tapenade. Comments: some very active refill wood here, pretty brilliant. Once more, I have the feeling that some distilleries should watch what some indies are doing very carefully - and perhaps do the same. But not my business…


SGP:467 - 89 points.

Lp8 1998/2017 (53.5%, Specialty Drinks, Elements of Islay)
NAS, gone for good! Ex-Madeira wood, so total hit or utter miss… A matter of singing in tune, you know. Colour: deep gold. Nose: ah. Crayons, sweet mustard, candied papayas, woodruff, zucchini flowers, cane juice, and very little smoke. I'd have never said 'Laphroaig', but I would have reported contentment, happiness and satisfaction – which is exactly what I'm trying to do just now. With water: many Islayers get a tad 'muddy' when watered down, and that's what's happening now. Honeyed cardboard? Mouth (neat): some funny concoction that works. Let's try to gather our thoughts… Say sweet leather, bitter oranges, pepper, mustard sauce (palette à la diable, a dish we have here where you bake ham covered with mustard), candied oranges, grapefruit marmalade… With water: works. Pepper, mustard, oranges, umami. Finish: long, a notch more on straight oak. Orange liqueur back in the aftertaste. Comments: another funny and very good baby. But we'll try to find Laphroaig au naturel before this session is over, read my lips…


SGP:556 - 88 points.

Laphroaig 21 yo 1996/2017 (53.4%, Douglas Laing, Xtra Old Particular, for La Maison du Whisky, refill hogshead, cask #11990, 253 bottles)


What could go wrong here? Colour: gold. Nose: all is tranquil and quiet here, there's a little custard, soft fresh marzipan, apple peelings, argan oil, olives… the calm before the storm? With water: this is plain seawater. Brilliant. Mouth (neat): incredible (and as one friend would say, in 'incredible' there's 'edible'), salty, lemony, extremely zesty, angular, and yet not brutal… This is pure Laphroaig, an incomparable ode to this great distillery that's making such a superb distillate – a distillate that should always either remain pure and untouched, or very carefully hybridised (see the Exclusive Malt, see the Lp8). As they used to say in marketing brochures, no half measures! (not sure that was Laphroaig though)… With water: seawater again. Oyster juice. Perhaps a touch of vanilla that makes it a tad rounder, and simpler. Finish: this is where it loses points, it got a tad too simple. Salted marzipan. Comments: perhaps still a wee tad young? But there is immense potential, watch these mid-1990s batches once they reach the age of 25 or 30… Same elsewhere, by the way.


SGP:457 - 89 points.