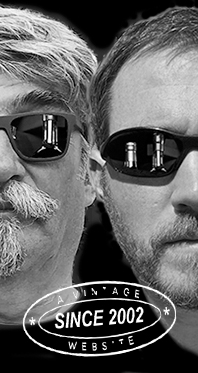 Home
Thousands of tastings,
all the music,
all the rambligs
and all the fun
(hopefully!)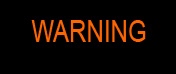 Whiskyfun.com
Guaranteed ad-free
copyright 2002-2017



A little bag of high-class Glenlivet,
part two

We knew this was coming.... And first, a new aperitif!

Glenlivet 15 yo (100°proof, Gordon & MacPhail, licensed label, +/-1975)


A famous livery that's always charmed us all. The whiskies ain't bad either. Colour: golden amber. Nose: something a wee tad metallic at first (old tin box, old kettle), then many walnuts, old boxes of pipe tobacco, and chocolates. More classic than this couldn't possibly exist. With water: more towards cocoa powder and earth. Wandering throughout a warehouse in Jerez, very near the oloroso soleras. Mouth (neat): massive whisky, starting right on chocolate and oranges (and Jaffa cakes), going on with many roasted nuts (peanuts and pecans first), and getting then rather meatier and almost umami-esque. Malt extracts, Maggi, black pepper… With water: very good, even meatier, with notes of salty bouillon and bone marrow. Finish: long, perfectly dry, which is, erm, perfect. Comments: in my experience not all batches were perfect, but this one nearly was. Unless it's bottle aging that worked its magic.


SGP:362 - 89 points.

Glenlivet 20 yo 1995/2016 (58.9%, Signatory Vintage, for Taiwan, 1st fill sherry butt, cask #166948, 548 bottles)


Oh well, didn't we have a sister cask just tomorrow? Perhaps should we have tried both together, my bad. Colour: amber. Nose: classic middle)aged sherried Genlivet from Signatory's racing team. Perfect sherry with a wee Armagnacness, good meats, moderate (and pleasant in this context) sulphuriness, cigars, roasted argan seeds, parsley, bouillon again, English brown sauce (with apologies to our friends in Scotland)… With water: lovely notes of caraway and perhaps even ginger, very different from the 'vulgar' ones that you could find in many 'oak-doped' youngsters. Mouth (neat): rich, creamy, all on Seville oranges, bitter chocolate, a touch of kid's toothpaste (or Toplexil, or kid's cough syrup), Cointreau, cloves, cumin liqueur… Exactly as expected. Very good. With water: liqueur-filled chocolate and Szechuan pepper. Finish: same for quite a long time. Comments: excellent, and not that different from the old G&M, just a notch sweeter and spicier.


SGP:561 - 89 points.

Glenlivet 34 yo 1979/2014 (49.1%, Berry Bros & Rudd, Lung Family, cask #19560)


Comes with an interesting very pale colour at nearly 35 years of age. Colour: white wine (really). Nose: very fresh, very orchardy, and very easy. Apples, pears, gooseberries, melons, a wee touch of mint, a hint of fresh coriander, a drop of barley water, perhaps a thimble of sesame oil, another one of orange juice, and yet another one of pineapple juice… Mouth: it's just that the spirit was possibly a tad too delicate to stand the extra-age, even if the cask was probably quite shy. You feel some slightly dusty and ginger oak, sawdust, tea… What's better is that all the rest is very nice, fresh, fruity as in a fruit salad, and as I wrote hereabove, orchardy. Finish: medium, rather mentholy, and that's the oak. Pinesap, spearmint, tonic water and ginger in the aftertaste… Comments: a tad fragile, I would say, but still on the better side of the fence.


SGP:651 - 85 points.

Glenlivet 36 yo 1981/2018 (47.6%, Signatory Vintage, The Whisky Exchange, sherry butt, cask #12, 702 bottles)


This brand new baby (that's the reason why we've added a second part to this session, actually) was 'hand picked' by our friends at the Whisky Exchange. I'd wager you could 'hand pick' from a spreadsheet too, but doing some cask crawling in Edradour's warehouses may well bring you more fun. Colour: amber. Nose: there is a touch of cumin, caraway, or long-forgotten East German kraüterlikör at first nosing, but chestnut purée, prunes, milk chocolate, cinnamon rolls, dates and blackcurrants are soon to take over. Some pipe tobacco too, Scottish oxtail soup, Marmi… not! Mouth: rather sweeter, and even a tad zesty, with some tangerine marmalade, perhaps, figs, tobacco, a mild pepperiness, and more chocolate after a short while. Once again old Armagnac isn't far away. Finish: long, spicier, and that would be oak spices, naturally. Cloves, pepper, cinnamon, a wee bit of salted liquorice, nutmeg, more cinnamon… Comments: excellent! I guess you could say it's got a wee tad 'oaky', but everything remained perfect. There are even echoes of Korean prune wine ( the correct name escapes me).


SGP:561 - 89 points.