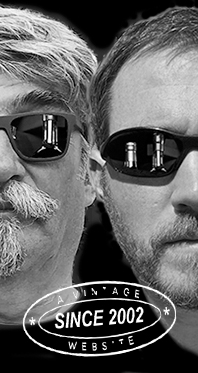 Home
Thousands of tastings,
all the music,
all the rambligs
and all the fun
(hopefully!)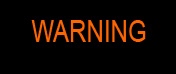 Whiskyfun.com
Guaranteed ad-free
copyright 2002-2017



A little bag of high-class Glenlivet

Long time no Glenlivet on WF, which, I agree, is just unacceptable. Let's react sensibly… yet at random!

Glenlivet 18 yo 1997/2016 (49.4%, OB, Distillery Reserve, casks #107411-14, 92965-66, 516 bottles)
This one from the very discreet yet official 'Distillery Reserve' collection from Chivas Brothers'. We've had some very good ones in the past. Colour: white wine. Nose: totally on sweet barley and a large fruit salad, plus drops of light acacia honey. It's the kind of fresh combo that works particularly well, thanks to these notes of fresh bananas, apples, perhaps mangos, honey as we said, and then biscuits. Ultra-classic. Mouth: really very good, with a little more vanilla this time, but always this soft, seductive honey, as well as the aforementioned preserved fruits. Rather love this. Finish: medium, superbly honeyed. Perfect chalkier signature, with a drop of absinth. Comments: Glenlivet au naturel, a fantastic distillate from some fantastic not-too-active-and-yet-active casks. More of this please!


SGP:641 - 89 points.

Glenlivet 20 yo 1995/2016 (57.3%, Signatory Vintage, for Taiwan, 1st fill sherry butt, cask # 166956, 564 bottles)


We've already tried many very good sherried 'livets by SV. Colour: full gold. Nose: typical, a tad wobbly at first, with some paraffin, two struck matches and even a touch of soap (Cadum!), but that's before many roasted nuts, chocolate, raisins and even a pack of Mars bars show up. Very nice whiffs of mocha as well. With water: leather and Cuban tobacco, that was to be expected. Mouth (neat): fantastic. Walnut wine, oloroso, black pepper, bitter chocolate, retsina, bitter oranges, black tea, umami and miso, chestnut honey… But boy is this thick! With water: great. Oranges, leather, Cointreau, honeydew, mead, and indeed and once again, that strange thing our friends the Scots seem to have a real love affair with, tah-da… Mars bars! Finish: long, thick honeyed, excellent. Oranges winning it, always the best outcome with these kinds of profiles – in my book, at least. Comments: they sure do them well – and I guess quite a few friends over there in Taiwan have done some blind tasting sessions with this kind of 'livet and some sherried Kavalans. So, which one won?


SGP:651 - 90 points.

Glenlivet 11 yo 2006/2017 (63.5%, Signatory Vintage for The Whisky Barrel, 1st fill sherry hogshead, cask #900552, 316 bottles)


What, 63.5% vol.? Assassination attempt on a humble whisky blogger, that'll cost them a lot of money! And I love it that they've put this into the Un-Chillfiltered Collection – not sure there's any merits here… Colour: amber. Nose: very, and I mean very similar, just a tad bigger, without being un-nose-able. With water: earth! Mother earth! Fantastic development, and those Cubans should be mentioned again. I mean, cigars. Mouth (neat): excellent, just really huge. But just excellent. Love this, it's malt whisky as we've always known it, and older Macallans couldn't and shouldn't not get mentioned at this point. Marmalade, raisins, chocolate, and barrows of walnuts, fresh and old. With water: impeccable, fresher, orange-y, extremely good. Finish: same. Earthy, honeyed, tobacco-y orange marmalade. Comments: when you think of all the older bottlings that have 'built' malt's reputation, especially in Italy, you cannot escape the fact that they were all more or less… like this.


SGP:661 - 90 points.

Glenlivet 1973/1984 (61%, Scotch Malt Whisky Society, #2.2)


Indeed one of the very early SMWSs. Colour: amber. Nose: wonderful arrival full of honey and raisins, cakes, figs, prunes, and then rather mushrooms, also with a little camphor. You cannot not think of some older Armagnac. With water: more spices, especially cloves. Mouth (neat): rather massive and mentholy, with loads of liquorice as well as Zante currants and Mars bars (not deep fried this time). With water: some nice marmalade and a little fudge, with a rounder profile altogether. Finish: long, earthier, with a rather peppery aftertaste that came unexpected. Comments: very good, but it needs water to get appropriately civilised on your palate.


SGP:461 – 88 points.

Glenlivet 1950-1994/2017 'solera' (48.3%, Thompson Bros)


So a cask of 1950 topped-up (rather than solera-ed, but why argue) until 1994, then disgorged into flagons, then bottled in proper, well, bottles by the rather spirited Thompson Bros of Dornoch fame last year. Colour: gold. Nose: why is it that distillates from the 1950s and 1960s were much more 'tropical' than anything distilled from the 1970s on? In this case, imagine some kind of papaya and mango juice, to which some mad professor would have added camphor, mint, sap, brine (yes), peat (yes), and a good glass of old Sauternes. A perfect nose, incredibly fragrant and fresh. Now the question is, did the original owner top-up the cask only with Glenlivet, or did he add just any malt whisky, like… 1960s Laphroaig? Mouth: really, could this be 100% Glenlivet? Not sure anyone could find out, and should care for that matter, but there's a coastal side to this, a smokiness, and a hugely complex phenolic combination that just isn't 100% Glenlivet. But it's brilliant whisky, and there's even a wee clay-y side that have stemmed from the flagons, whether those had been appropriately glazed or not. Finish: medium, but fantastically tropical, honeyed, fresh, and sappy/smoky. Comments: sometimes you love it when some dram remains partly mysterious. To hell with computers and barcodes! (that was very impressive, S.)


SGP:662 - 92 points.

No other 'livet would climb over that one, so I'd say ite session est.