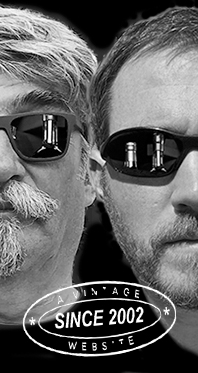 Home
Thousands of tastings,
all the music,
all the rambligs
and all the fun
(hopefully!)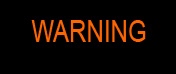 Whiskyfun.com
Guaranteed ad-free
copyright 2002-2017



Kavalan's success within the chatting whisky circles is just amazing. Remember when we were still thinking that anything not Scottish was akin to those Vietnamese snake whiskies that tourists bring back? (and/or post on social media?) We've already tried a lot of Kavalan, but we've got a little more… And first, the regular, entry-level expression.

Kavalan (40%, OB, Taiwan, +/-2017)


This is the classic, NAS Kavalan, so probably not one of the many bombs that they issue as single casks (stating the obvious here, S.) I tried a few earlier vattings and last time it seemed to me that they had improved the recipe (WF 78, 2015). Colour: gold. Nose: it got more tropical for sure, with more mangos and papayas upfront, and only then vanilla and little touches of soot and motor oil. Very pleasant nose, it did improve for sure. Mouth: less tropical, more malty and cerealy, with some custard, apple compote, touches of soft wood (sandal?) and hints of rye and shortbread. It's fine, and not too light at all. Finish: a bit short, with a little burnt sugar, toasted bread, dough… Comments: we're approaching the 80-mark here, we're very very close actually.


SGP:541 - 79 points.

Kavalan 2008/2017 'Solist' (55.6%, OB, Taiwan, for KavaFAN and HNWS, bourbon cask, cask #B080828075, 142 bottles)


Colour: gold. Nose: you simply cannot be against this. The best of vanillas, a touch of melon and a touch of ripe peach, then more and more quince (which I worship), and funny touches of strawberry sweets. Mr Haribo's not too far. With water: the kind of coconutty and vanilla-ed sawdust that you only find in the best bourbons. A touch of guava. Mouth (neat): creamy as jam, yet assertive, very bonbony but never in a 'childish' way, with many kinds of apples, peaches, and indeed melons. And so the sweets and candies made thereof. With water: doesn't change much – change wasn't needed anyway. Finish: medium, with a little grass. Grass sweets, I think I've seen that somewhere… Comments: not all bourbon solists have been perfect in my book, but this one is, almost.


SGP:651 - 88 points.

Kavalan 2010/2017 'Solist' (59.4%, OB, Taiwan, for Jing Yuan, bourbon cask, cask #B100811028A, 170 bottles)


Picture of a similar bottle (I hope). Colour: deep gold. Nose: very similar, just a tad rougher, and that may just be the younger age. Rather more apples, I would say, as well as grapefruits. All the rest is similar, which is rather good news. With water: perhaps more rhubarbs and kiwis? Cranberries? Mouth (neat): once again a very similar style, with rather more grittier apples on top of all the candies. The cask seems to have been a little more active, or perhaps differently charred. With water: indeed, a little creamier. There's a little honey and maple syrup too. Finish: medium, with some Demerara sugar in the aftertaste. Comments: well, another one that's super good.


SGP:651 - 87 points.

I suppose a sherry cask would be in order as the last one today.

Kavalan 2010/2017 'Solist' (56.3%, OB, Taiwan, for 3rd., sherry cask, cask #S100303016A, 502 bottles)


Colour: office coffee. Nose: I would say a blend of old style Macallan with Glendronach, and that should tell you about the amount of sherry there's inside this. Bags of walnuts, tobacco, crushed flints, miso soup and soy sauce, drops of pine tar liqueur, and a growing balsamic side. Black raisins as well. Fairly unquestionable. With water: fresh pipe tobacco galore! Plus Christmas cake (got to use that descriptor from time to time). Mouth (neat): really very good, in my opinion. It's sweeter this time, very molassy, and yet never sickly sweet, full of Armagnac, prunes, oloroso, walnut liqueur, and maple syrup. Really very good, I think. With water: a tad leafier. Add stewed apples. Finish: rather long, always sherry-dominated, elegantly so. Comments: an impressive sherry monster – monstrous and rather sweeter than others yet well balanced.


SGP:651 - 89 points.