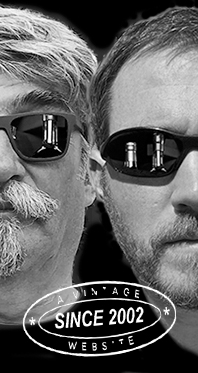 Home
Thousands of tastings,
all the music,
all the rambligs
and all the fun
(hopefully!)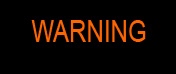 Whiskyfun.com
Guaranteed ad-free
copyright 2002-2017



---

Angus's Corner
From our casual Scottish correspondent
and guest taster Angus MacRaild
A mini Miltonduff Odyssey
Miltonduff is one of these names that's getting a bit more light shed on it these days since the indy's are pretty much out of 'big' names. In my experience it's something that's well deserved as many Miltonduffs I've tried have been pretty good. Not to mention the very old official bottlings from the 1970s and earlier, most of which contain totally stellar old school malt whisky.

| | | |
| --- | --- | --- |
| | What's more, it's a well-known fact that Miltonduff is one of the preferred tipples of the legendary Mr Dick Beach, the 'Don of Drumnadrochit'. Now, it's true that his son prefers Speyburn. But, I suppose parenting is never 100% successful... | |

Miltonduff 28 yo (46.1%, That Boutique-y Whisky Company, Batch 3, 149 bottles)


Colour: white wine. Nose: we're still quite close to the raw ingredients. That is to say: lots of raw barley, grist, hot wort, honey and lemon sweets, a touch of wax paper and a little camphor. All very lovely but a tad vague perhaps. There's also a fair bit of dry hay, straw, sack cloth and a wee slosh of lemon barley water. A summery / afternoon-ey malt. Mouth: a little tart and dry at first. Some rather chalky and flinty aspects. More rugged gristy notes and some background pastry flavours. Green tea with lemon, some hibiscus, muesli and a few dry cereals. A suggestion of sunflower oil as well. Finish: not too long. Some very light fruits, more chalk and some slightly peppery, grippy tannins. Comments: All good clean malt, but perhaps not the easiest. Feels as though it's trying to fight back, especially on the palate.


SGP: 351 - 80 points.

| | | |
| --- | --- | --- |
| | That was find for an aperitif. Let's get a bit more serious now. I think we'll go young before we go old... | |

Miltonduff 13yo 1978/1992 (59.4%, Cadenhead Authentic Collection)


Colour: straw. Nose: Rather taught and austere. Very much in keeping with style of many of the young malts released by Cadenhead in this era. Chiselled, petroly, notes of white flowers, very light antiseptic, some bright mineral tones and lighter olive oil and grassy notes. This more 'brutal' style - that is to say: high filling strength into pretty inactive plain hogsheads - is totally fine when the distillate is well made and has character, as appears to be the case here. Some lanolin, toasted sunflower seeds, muesli, crisp cereals. All very clean, chiselled and crisp. A big, mineral-heavy Gruner Veltliner. A background waxiness gets louder with time. With water: cereals, stone fruits, soft wax, loft insulation, hummus, a hint of lime zest and a peach stone. More minerals as well. Mouth: surprisingly oily and fat. A slightly strange, almost chemical waxiness, plasticine, more very light antiseptic, green peppercorns in oil and brine, aspirin, cornflakes, a very light menthol freshness and a more brittle and taught minerality. Quite unusual and quirky, again we're really in an early 1990s 'Cadenhead style' here. With water: that strange waxiness is still here but everything is oilier and kind of fatter. A more gloopy cereal quality - rather light ever so slightly sweetened porridge with a grinding of white pepper. Finish: long, slightly acidity, lemony, fabric softener, elegantly saline, barley sugar and even a hint of quinine. Comments: these sorts of whiskies are a real puzzle to score. As you can see, they are easy to write about and you really have to take care not to over intellectualise them. However, I do think this was, at it's core, good and characterful malt whisky - although I can imagine other's disagreeing with me. Batches such as this would show in a far more 'obvious' way 5-10 years later in Diageo's Rare Malts series. It also makes the next three drams rather interesting...


SGP: 262 - 85 points.

Miltonduff-Glenlivet 36 yo 1978/2015 (44.9%, Cadenhead Single Cask, hogshead, 126 bottles)
Probably from the same parcel of casks. Colour: light gold. Nose: a world apart. And yet... you can see a thread of DNA running between them. Lots of typical aged refill characteristics. Honey, pollens, sweet pastries, rhubarb crumble, apple pie, custard, aged Muscat, some fig jam. All beautifully elegant and layered. A background waxiness clotting it all together. The kind of seductive aroma that can only come from good distillate and many years in refill wood. Mouth: nicely waxy and textural arrival. Quite spicy as well, although not overtly woody. More sandalwood, quince paste, clove and orange peel. Some blood orange as well along with a slightly bitter grapefruit pith tang and a twist of pink peppercorn. Superbly drinkable but perhaps not the most complex. Finish: Long, mentholated, some drying crystalised fruits, earthy turmeric and more slightly resinous wood spices. Warming. Comments: It's delicious and very good. Just not stellar. I really enjoy that you can spot familial resemblances with the 13 year old.


SGP: 551 - 89 points.

Miltonduff-Glenlivet 38 yo 1978/2017 (46.5%, Cadenhead Authentic Collection, Hogshead, 180 bottles)
Colour: gold. Nose: same ballpark. Lots of honey, pollens and spicy quince but with some crushed hazelnuts and perhaps a more aromatic waxy profile. A few more residual minerals as well in the form of chalk and flints. Some sandalwood, dry rosemary and warm, buttery croissant. Quite some guava, pineapple and nectar. Mouth: those two extra degrees of strength make the difference. This is spicier, more peppery and overall a little bigger and more weighty. A touch of soot, some mushroomy earthiness and hessian sack cloth. Pineapple cubes and mirabelle. Finish: medium with notes of lemon oil, warm buttery toast, sunflower oil, camphor and soda bread. Comments: Very good. Punchier on the palate but perhaps loses a point in the finish. Still extremely enjoyable, lovely old malt whisky.


SGP: 561 - 88 points.

Miltonduff-Glenlivet 39 yo 1978/2018 (44.6%, Cadenhead Authentic Collection, Hogshead, 204 bottles)


Colour: light gold. Nose: more herbal. Some subtle notes of wood ash, furniture polish, ripe banana and linseed oil. Again waxiness, some green fruits, a few golden sultanas, dates, muesli, some residual fresh maltiness. All very lovely and still in keeping with its younger siblings. Mouth: ahh, a notch more elegant and concentrated than the others. More intense fruit syrups, mead, guava, pineapple, some assorted fruit jellys, lemon balm and quince. Quite harmonious and elegance. Honeysuckle and aged Sauternes. Finish: Medium-long in length again with warming wood spices, waxes, glazed fruits and old sweet wines. Comments: A bit short the flavours are at their most distinct and beautiful in this one I think.


SGP: 661 - 89 points.

| | | |
| --- | --- | --- |
| | Unsurprisingly, a vatting of all three of the older 1978s is really superb, easily around 91. The virtues of the vatting over the single cask: discuss... Anyway, back to the good folks at Disas... err... Master Of Malt... | |

Miltonduff 40 yo (47%, That Boutique-y Whisky Company, Batch 4, 478 bottles)
I have it on reasonably good authority that this should also be a 1978. Colour: bronze. Nose: a deep, clean and earthy sherry riddled with prunes, figs, dried mushrooms, balsamic and earthy, dunnage and hessian notes. Walnut wine, soft rancio, salted almonds and a dusting of dark chocolate powder. Also more figs and maraschino cherries. Just about everything you could wish for from a good, aged sherry matured malt whisky. A library in a glass. Mouth: earthy, drying, chocolatey, lots of espresso and many, many dark fruits. Fruit loaf, Dundee cake, fig jam, damson jam, all the jams really. Raspberry sauce, nutmeg, mineral oil, camphor, damp earth, more rancio. Very, very good! Finish: Long, leathery, slightly sooty, wonderfully chocolatey perfectly drying, nervous, darkly fruity, some old demerara rum sloshing about in the depths... Comments: A wonderful old Miltonduff from a perfect sherry cask. It's just a shame about the 50cl bottle size, maybe if you buy three and bring them back to Master Of Malt they'll make a bespoke magnum for you...?
SGP: 661 - 91 points.

| | | |
| --- | --- | --- |
| | I was going to finish here, but what I said in my intro about the old official bottlings of Miltonduff has sparked something in my memory...'rummage rummage'... | |

Milton-Duff 100% Malt 13 yo (85 proof, OB, 1950s)
This was from a bottle that I opened for this rather crazy trip we organised back in 2014 called the 'Pre-War Whisky Tour'. It should be noted that the image here is of one of the tall bottles that came slightly later in the 1960s. The label is extremely similar but not exactly the same as the earlier 1950s ones. I just cannot find an image of the exact bottle I opened (I know, what kind of whisky nerd am I?!?). For now this one will suffice.

Colour: light gold. Nose: just another world! An astonishing combination of various sooty notes, metal and furniture polish, dense waxiness, fresh and dried herbs, organic, earthy peat, cannabis resins and hugely oily and fatty mineral notes. Just a massive, dense and extraordinarily fulsome whisky. Many tiny tertiary notes as well such as leather, shoe polish, concrete, ancient yellow Chartreuse, flinty smoke, lemon peelings and salted butter. Mesmerising. Mouth:... maybe just call the anti-maltoporn brigade and be done with it. An almost syrupy waxiness. The kind you could wrestle from a pot with a trowel and eat with a sturdy spoon. Glazed fruits, many various oils, syrups, embrocations, herbal, oily peat resins. Eucalyptus, menthol, tea tree oil, saline minerals, nervous crystalised fruits, brine, tar, a bouquet garni of dried herbs, earth... a spellbinding old dram! The flavours just continue forever on wave after textural wave. Finish: Looooooong. Mentholated wax, coconut, a whole coal hearth, lemon oils, a singe drop of some ancient creme de menthe. Tropical fruit oils and syrups. Poetry! Comments: well...stick a wick in my mouth and call me a candle, what an incredible whisky! Serge wrote notes for this very same bottle last year and was similarly impressed. It's really liquid history in the truest sense of that term. A preserved example of whisky made by different methods, different equipment, different ingredients and by different people who led different lives. All while part of an industry with a totally different framework and mode of operation than today - pre-modernisation; pre-centralisation of process etc... This was my very last sample and, I have to say, it's rather emotional to say goodbye. If anyone has a bottle of this (or the even rarer 10yo variant) I would do awful, sinister, dark, unspeakable and devastating things to possess another... For now though...


SGP: 583 - 95 points.