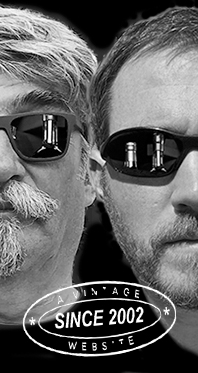 Home
Thousands of tastings,
all the music,
all the rambligs
and all the fun
(hopefully!)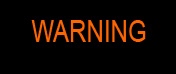 Whiskyfun.com
Guaranteed ad-free
copyright 2002-2017



A mixed bag of Indian whiskies

What came in, really, one whisky leading to another whisky, and so on. In short, life.

Rampur 'Select' '(43%, OB, India, 2017)


There's Amrut, there's Paul John, and there's Rampur… Hope this isn't their own Laphroaig 'Select'… Colour: gold. Nose: I'm not sure I ever found this much orange blossom water in any whisky. And litchis and rose petals. This whisky's certainly more 'Indian' than its famous compadres, and that works a treat if you like floral and fragrant whiskies. Mouth: it's becoming a little more difficult, with some oak getting in the way of the soft fruits and flowers, but I find these notes of rosewater and oriental pastries (makrouts, Turkish delights) just very pleasant. Notes of bananas. Finish: medium, rather maltier. Some tea in the aftertaste. Comments: I think this was my first Rampur ever. A solid introduction…


SGP:551 - 80 points.

Amrut 'Double Cask' (46%, OB, India, cask #3451+3802, 2016)


Those two casks were distilled in 2009 and 2010. The kind of details that the Scots couldn't give you on their labels. I had tried a Double Cask in 2010, it was just magnificent (WF 91) but that was when we were just discovering Amrut's glorious whiskies… Colour: deep gold. Nose: we're sitting exactly in the middle between a great whisky and a great rum. Sublime raisins (a proper PX cask, I suppose) and even some moscatel, but also notes of cane juice and heather honey. Cassata, panettone... well, Italia's best sweet stuff. A glorious nose. Mouth: how good this is! Gorgeous tobaccos, raisins, prunes, quinces, mirabelles, Danishes, horns of gazelles… There's some PX, but this baby took that PX so much better than 99% of the Scotch whiskies that have been savagely PX-ed… Finish: rather medium, but complex, with herbs, sage, rosemary, thyme… and of course always a lot of raisins. Comments: an impressive drop at a rather fairish price. You just need to like raisins as much as I do.


SGP:741 - 90 points.

Paul John 'Peated Select Cask' (55.5%, OB, India, +/-2016)
I had tried this expression a few years ago, it was great. This is a newer vatting… I know, India plus peat sounds pretty unlikely… And Goa plus peat even more so! Colour: gold. Nose: some cake and ham that someone would have smoked using beech and pine woods. Huge notes of chicken bouillon, parsley, chives, wild leek, basil… And then husk and moist crushed barley. Quite an experience, I'll tell you that. With water: wet earth mixed with dried apricots. Or something like that. Mouth (neat): simpler, but perfect. Smoky woods and fruits, rather than peat. We're talking mangos, incense, teak, cedar, thuja, cloves… With water: gets drier, perhaps a tad too woody (plank). Not sure it swims too well. Finish: long, peppery, a little drying. Over-infused black tea. Comments: it all started extremely well, but I think it's rather averse to water on the palate.


SGP:464 - 79 points.

Paul John 'Edited' (46%, OB, India, +/-2016)
I believe this is the first expression of Paul John I've ever tried. Colour: gold. Nose: honeysuckle, lime, ripe peaches, papayas, vanilla, apple compote, marzipan, dog roses. All fine, all fine. Sweet tomato jam. Mouth: a bit more 'jumbled', with some oak that's perhaps not perfectly integrated (think young core-range Speysider), also walnut cake, caramel, apple peelings, amber beer, white pepper, leaves, oranges… Finish: medium, rather malty, with some green tea and bags of fruit peelings. Green melon. A touch of cardboard in the aftertaste. Comments: no, it's good, even very good. It's just a little, yes, jumbled. I mean IMHO. By the way, wasn't this baby meant to be peated? I couldn't find any obvious peatiness.


SGP:551 - 82 points.

Paul John 'Classic Select Cask' (55.2%, OB, India, +/-2016)


I had really liked this expression a lot back in 2013 (WF 85). Colour: gold. Nose: there, litchis, apples, pot-pourri, papayas, more litchis, triple-sec, vanilla… With water: we're getting closer to barley and herbal teas. I'm thinking lime-flower tea… Mouth (neat): a creamy fruitiness, some oranges, some vanilla, a coconutty touch, butter pears, chamomile tea, bananas… So far so good. With water: average, in the best sense of that word. Could have been Tomatin, could have been Benriach, could have been... say Tomintoul. A sweet and rounded barley-y fruitiness. Finish: medium, on bananas and ripe apples. Comments: go taste this blind and locate the distillery. Game?


SGP:541 - 84 points.

Back to Amrut if you please…

Amrut 2009/2016 (60%, OB, for Hot Malt, virgin oak, cask #958, 102 bottles)
102 bottles, was that all what was left after six or seven years? Colour: amber. Nose: peated mangos! We could leave this at that, really, but there's also some white chocolate, some mirabelle jam, and perhaps some agave syrup. With water: mentholy and resinous. Marijuana. Mouth (neat): boisterous, sweet at first, peaty, lemony, herbal… Then some chlorophyll, vanilla fudge, dare I write hashish, then some over-brewed green tea, the bitterest grapefruits, quite a lot of oak… What a monster! With water: same-ish, quite a few drops of my faithful Vittel won't do much to this Hulkian whisky. Finish: very long, green, resinous, rather acrid. Comments: could be the virgin oak (why did the old distillers totally despise new oak?) Certainly good, but too heavy for me. Heavy extractions not always work very well.


SGP:471 - 80 points.

Amrut 2011/2016 (56.5%, OB, for Hot Malt, PX sherry, cask #4122, 624 bottles)
It's good to know that this is ex PX sherry, as the vast majority of the PX casks that are used in the whisky industry do not come from Jerez. Rather Montilla or Huelva, or from elsewhere, perhaps… Colour: amber. Nose: whiffs of gunpowder, then teas, then burnt cakes, then over-baked raisins. A wee feeling of late-harvest Gewurz. With water: more of all that. Green Sauternes, Rivesaltes, raisins. Incredible amounts of raisins. Mouth (neat): totally huge, almost scary. Marc de raisin, and three tons of sultanas. Make that four. With water: extreme raisin-ness. I would say it tends to become a little cloying… Finish: very long, not totally balanced (to say the least), and simply extremely raisiny. Mad. Comments: insane and monstrous. Not that I've got anything to hold against raisins, mind you. Cough cough… Now my compadres the Malt Maniacs just loved it last year at the MMM Awards 2017 and gave it solid gold, so I may be the lame taster here. Remember, just individual tastes, one man's poison will be other men's ambrosia.


SGP:741 - 72 points.