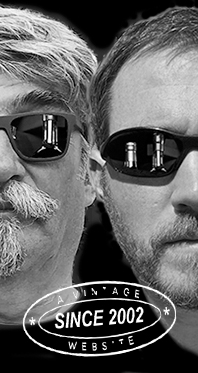 Home
Thousands of tastings,
all the music,
all the rambligs
and all the fun
(hopefully!)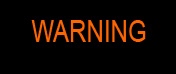 Whiskyfun.com
Guaranteed ad-free
copyright 2002-2017



A mixed bag of uncertain whiskies

Summer's around the corner, some people take things easier, and I thought we could try to experiment a bit with our line-ups and flights that are sometimes a little, say rigid. In other words, let's just take what comes out of the boxes (just as they do in magazines), without any ideas of an order, or any coherence. Not that we'll do that everyday, mind you, we'll see…

Duggan's Dew (86.8 US proof, OB, USA, blended Scotch, +/-2018)


Mind you, this is distilled and blended in Scotland, shipped in bulk, and bottled in the USA! 'A deep grain foundational aroma with an overlying fruity scent' say most online wine shops about this baby, let's see… Colour: pale gold. Nose: noses a little sweetened, almost sugary, but other than that it's not horrendous, you're even getting a maltiness and okay touches of barley, cake, and stewed apples. We've nosed worse, but the proof is usually on the palate with this cheap juices… Mouth: once again it feels a bit sugared up, and indeed we're rather of sawdust, cardboard, then crème brulée and butterscotch. But again, it is not totally horrendous. Finish: short, rather grainy, with a sugary aftertaste and some pears. Comments: it is kind of fair-ish, I haven't found any serious flaws, actually, but it does need ice.


SGP:531 - 59 points.

Môtô (42%, OB, whiskey, USA, batch #10, +/-2017)


This is actually 3 months old glutinous rice whiskey, made in Brooklyn, NY! It looks like a friendly sort of spirit... Colour: straw. Nose: gouda, ale, sake, Swiss cheese, caraway, turmeric, ginseng powder… As you may see, we're in unusual territories here, but I'm finding this kind of American shochu rather fun. Mouth: bizarre indeed, but some sides are pleasant. Doesn't quite taste like whisky/whiskey, but this sweet fermentary side does show character. Pleasant touches of lime, lemongrass, sake indeed, Korean plum wine… Finish: medium, rather grassier. Sour dough, weizenbier… Comments: worth trying, really. I'm glad I did, this little Môtô goes beyond the 'interesting' category.


SGP:451 - 60 points.

Prohibition (41%, OB, France, single malt, macvin cask, +/-2013?)


This baby from the Brûlerie (a.k.a. distillery) du Revermont, in the French Jura. I think other expressions had been a little strange, but this one's intriguing, as in case you don't know, macvin is a blend of marc (grappa) and fresh grape juice (rather must), so not exactly wine. Please note that this whisky was fully matured in the macvin casks, it's not just a quick finishing. Colour: gold. Nose: I knew this would be nicer than both the Vin Jaune (WF 45) and the Vin de Paille (WF 65). Very nice notes of café latte, butterscotch, some kind of earthy fudge, black tea, espresso, whiffs of burnt cake, pecan pie… So far, so very nice (I should have tried this baby three years ago instead of waiting…) Mouth: it is good whisky! There are more beery/fermentary notes on the palate, but that works. I enjoy this café-Cointreau situation, that reminds me of my old uncles, forty years ago… But why am I telling you that? Finish: medium, a tad grape-y, in a good way. Some honey. The coffee is back in the aftertaste. Comments: very happy with this baby. Next time I'm in Jura I'll buy a bottle!


SGP:541 - 80 points.

Distillerie des Bughes 'Home Distillers Tradition' (43%, OB, France, cask #1016W22, 2017)


We're in Auvergne this time, so right in the middle of France (Massif Central). They've used lightly peated non-GMO barley (when shall we start to seriously talk about GMO in whisky, by the way?) and matured this young baby in both French and sherry oak. Colour: straw. Nose: typically good young craft malt whisky, with some ale, ginger, speculoos, hints of hops, dairy cream and yoghurt, sour dough, baker's yeast, leaven… You see. I do enjoy this style! Mouth: all fine. Frankly, I was a bit scared, but his works even if it's a tad too oaky/planky. More ale, cider, gingerbread, cinnamon, nutmeg, used tealeaves, apple juice, moss, fern… Finish: medium, rather wood-dominated, but that was to be expected. Overripe apples, cinnamon. Comments: it is a good surprise, really. Now I don't find any peat, I'm afraid. Perhaps a misunderstanding from my side.


SGP:352 - 70 points.

Amrut 'Raj Igala' (40%, OB, India, +/-2018)


This is a rather new 'entry level' Amrut as I understand it. The name means 'king of eagles', with no relations with Donald T., I've heard. Colour: gold. Nose: pretty niiiice. Soft mangos and guavas, vanilla, pineapple butterscotch, custard, fudge, a spoonful of maple syrup, molasses honey… It's very well defined and built, fresh, fragrant, rather exotic as expected… So very well made and indeed, niiiice. Mouth: good American oak's been in use here, and indeed it is a success. Vanilla, mangos, acacia honey, fruity IPA, and just a very discreet smokiness in the back of the background. Were some peated batches involved? Finish: medium, clean, tropical. Sweet oak and exotic fruits in perfect sync. Comments: it is very good and it is very smart. And they have their own style. And in this case, the 40% aren't quite a problem.


SGP:641 - 85 points.

Nantou 'Omar' 2009/2016 (56.2%, OB, Taiwan, bourbon, cask #11090148, 213 bottles)


TTL's Nantou, it was a great surprise when they came out a few years ago! Now we haven't tried many of them, yet. Colour: gold. Nose: creamy vanilla, cakes, 'good' sawdust, croissants au beurre… With water: entering a paletised warehouse. Coconut, vanilla, sawdust. That works here, mind you. Mouth (neat): excellent, all on vanilla and citrus, with a perfect freshness and yet a vanilla-ed, honeyed fatness that brings body and creaminess. Tangerine liqueur and a few oak spices (ginger, cinnamon, you know them don't you). With water: very good, if not extremely complex. Rounded, creamy, and yet spicy. Spicy fruit bread. Finish: long, perhaps a notch too oaky now. Vanilla is cool, but it can get tiring. Comments: there's not only Kavalan in Taiwan, as we found out a few years ago.


SGP:641 - 83 points.

Nantou 'Omar' 2012/2016 (59.8%, OB, Taiwan, virgin oak, cask # 01120006, 220 bottles)
Ouch, virgin oak. Colour: deep gold. Nose: sweet planks, we've gone beyond any reasonable limits in my humble opinion. Butterscotch galore, custardy extravaganza, and the maddest baker there ever was. With water: beer and yeast plus sawdust. Mouth (neat): nah, of course it works, and indeed they made it with care (and probably passion and dedication), but the oak's way too loud for me. It's bottled sweet curry. With water: nah, I perfectly understand why some good folks would enjoy this, and indeed, there is some nice citrus, but the oaky structure really is 'too much' for me. It's like in Bordeaux in the late 1990s-early 2000s. Mind you, oak is so passé these days… Finish: rather long, custardy, a tad stuffy. Planky. Bananas from Bananas'. Comments: the execution is perfect, but the end result is simply way too 'modern', but indeed we're sometimes seeing this happening in Scotland too these days.


SGP:651 - 75 points.

How many have we tried? You say only seven? Let's try to find a last French whisky and ite session est.

Welche's Whisky 'Tourbé' (46%, OB, France, Alsace, G. Miclo, 2017)


We've already tried one of their single casks and loved it. This is one of their regular expressions, given that the 'Welches' are the French-speaking Alsatians. A tiny minority in the otherwise very Germanic Alsace… But I'm part of them! Oh, and 'tourbé' means 'peated'. By the way, Alsatian whiskies have got their own IGP, which states that they're not allowed to add anything to their distillate, including caramel. So, Scotland, what do you say? Colour: gold. Nose: clean buttery peat – don't expect a Port Ellen – and more croissants, plus cinnamon rolls and some vegetal earth. Garden humus, moss… Mouth: very good. More peat smoke, spices, grapefruits, a few small berries, gingerbread, bilberry jam, ginger cookies… Tends to go towards nutmeg, but I like nutmeg. Finish: rather long, with a feeling of smoked cranberries that actually works. Comments: they've got a very cool Canadian master distiller up there in Lapoutroie, so this is truly world, and yet it's very Welche. You might think I'm biased, but I'm not, I swear on my most precious bottle of Brora.


SGP:554 - 85 points.