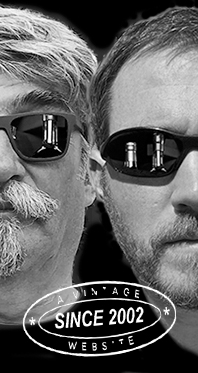 Home
Thousands of tastings,
all the music,
all the rambligs
and all the fun
(hopefully!)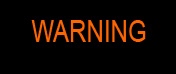 Whiskyfun.com
Guaranteed ad-free
copyright 2002-2017



A rather long Longmorn session

Let's see what we can find in the tasting library, as we've permanently got quite a few Longmorns that we haven't tasted yet… Such as this one (let's start this with an OB!)…

Longmorn 16 yo 1999/2015 (59.6%, OB, The Distillery Reserve Collection, butt, cask #10449, 816 bottles)
Indeed 816 bottles from a butt is a lot, but this is a 50cl bottle. Colour: gold. Nose: not all small batch OBs have been brilliant in the past, but I have to say this tobacco-y nose is of the highest order, with roasted chestnuts and peanuts, pumpernickel bread, toffee, so pipe tobacco, and a rather wonderful chocolaty maltiness that reminds me of chicory (Ricoré) and most certainly Ovaltine. So far, so perfect – and it's cool to check that not only G&M have the very best Longmorns. With water: goes a little more towards brioche and biscuits. Which is very nice, naturally. Mouth (neat): rather rougher now, less broad and rich, and rather more grassy, peppery, and spicy, as if it's more the cask's tannins that are speaking out. New oak seasoned with sherry, I presume. With water: huge improvement. Marmalade, raisin rolls, cinnamon cake, green earl grey, dates filled with marzipan… Finish: long, maltier again, and grassier as well. Some tannins are back – as they say in opera, the finish never lies (what what what?) Comments: a very noticeable OB.


SGP:461 - 85 points.

Longmorn 2003/2017 (43%, Gordon & MacPhail, licensed bottling)
From the lovely series that they call 'Distillery labels'. Colour: pale gold. Nose: get out of here! This is more Longmorn, it's got these notes of honeyed fruits and beeswax, overripe apples, malted cereals, orgeat syrup, marzipan, cherries, smoked almonds… In truth this nose is extremely nice, and I especially adore these whiffs of wet limestone and chalk that are coming out after one minute. Mouth: so very good! Malt, apple pie, marmalade, tobacco-y raisins, lemon cake, French toast, then rather salty cakes, chicken cake, olive cake, leaven bread… That's all extremely nice, and this wee saltiness in a Longmorn makes it all the more intriguing. Finish: medium, funnily soupy and even miso-y. Some kind of sweet and sour Japanese broth, and then quite some mead in the aftertaste. Comments: never, ever overlook these series.


SGP:551 - 87 points.

Longmorn 28 yo 1989/2017 (45.4%, Valinch & Mallet, bourbon hogshead, cask #17-128, 201 bottles)
Colour: straw. Nose: an all-natural Longmorn, all on cereals and vanilla, with no excesses. Muesli and oranges, white cherries and broken branches, cigarette tobacco and marzipan, mint and fresh mushrooms… And above everything, an armful of fern and a whole basketful of fresh croissants. Mouth: oh lovely. Tangerine-filled marzipan covered with thin milk chocolate and then more muesli and sweeter porridge. Then rather green tea, but always with an almondy side. They have these green (pistachio?) Turkish delights in Istanbul that are so good… Finish: medium, a tad more citrusy and candied. Orange zests in the aftertaste. Comments: we're clearly approaching perfection here.


SGP:561 - 89 points.

Longmorn 22 yo 1988/2011 (54.4%, Silver Seal, 138 bottles)
From when Silver Seal were doing their labels with an Atari. Or was it a Commodore? (will you ever forgive me, my friend?) Colour: gold. Nose: we're quite close to the 1989, with this almondy and oily arrival on the nose, these whiffs of 'a bakery around 6am', then hints of rubbed mint leaves, the tiniest touches of natural rubber, baker's yeast, and then a rather perfect development on all things orange-y. With water: orange zests and mud mixed together. No, that's not unlikely at all. Mouth (neat): we're extremely close to the 1989 again. Almonds, oranges, pepper, chocolate, dried ginger, dough… With water: more towards oranges, but there's also more grass, green tea, bitter herbs… Finish: long, rather grassy, with some tobacco and touches of leather that make it a tad bitter. Comments: lost one or two points at the last moment, because of this growing grassiness. A great Longmorn anyway.


SGP:561 - 87 points.

Longmorn-Glenlivet 26 yo 1990/2016 (55.3%, Cadenhead, bourbon barrel, 162 bottles)


Colour: gold. Nose: same kind of vintages, late 1980s to early 1990s, that was when Longmorn lost its sometimes extravagant (yet oh so sexy) fruitiness, and got rather grassier. We're finding cut cactus, grassy mud, baker's yeast, raw plum spirit, some kind of mentholy barley, fresh almonds, linseed oil… With water: gets extremely earthy. Your face in the mud! (playing rugby, ha ha…) Mouth (neat): sweet barley, gingered orange squash, barley water, drops of grass juice, spinach, sour leaves, sorrel… With water: gingery almond and orange cake, leaves, grass, green pepper… Finish: quite long, green, a little yeasty, gingery… Comments: good but this Longmorn had lost a large part of its fruitiness. In other words, it's good but rather un-Longmorn. IMHO.


SGP:461 - 80 points.

Agreed, we may need to go back in time… With something mad, perhaps?

Longmorn 1972/1985 (62%, Scotch Malt Whisky Society, #7.2)
Some young Longmorn from that seminal vintage, and only the second Longmorn ever by the SMWS. Game?... Colour: white wine. Nose: glory glory alleluia! Longmorn's trademark (and amazing) fruitiness is back, with extraordinary notes of black cherries and red apricots, then the most complex honeyed combo ever. Lurking in the shadows are tangerines, fresh almonds, and even litchis. What a distillate! Please get ready to call the Anti-Maltoporn Brigade… With water: oooh fruity/yeasty Swiss cheese and apricot bread! Mouth (neat): stop it, we can't take this anymore. Luminous, bright, superbly fruity, fresh, peachy, mango-y, lemony, delicately earthy… And all this at 62% vol.! Seriously, who's stolen the recipe? With water: please call the Anti-Maltoporn Brigade now! Extraordinary development on all citrus fruits and all fruitcakes, with this kind of fat lightness (no oxymoron) that's so entrancing. Fantastic whisky. Finish: appropriately grassier and straighter, which leaves you with a totally clean palate. But the oranges are back in the aftertaste. Comments: were I to re-start a quality-oriented whisky collection (so many folks are collecting bad whisky these days!) I'd gather any whiskies that were distilled in 1972. Yes I know we're a little late – are we?


SGP:562 - 94 points.

In theory, we should stop this here and now. But this is Whiskyfun, so…

Longmorn 43 yo 1968/2011 (55.4%, Gordon & MacPhail Reserve for Van Wees, first fill sherry butt, cask #909, 523 bottles)


To say that this baby's got quite a reputation would be an understatement. Not only in the flatlands, mind you… Colour: amber. Nose: the guy who's broken the mould should be prosecuted for such a crime. Why isn't Longmorn (and many other single malts) as good anymore as it was in those years? Sure, yeast types, woods, condensers, hurry, greed, capitalism… But there must be other reasons! Anyway, love this blend of the finer things from oak with one of the fruitiest distillates ever. That gave us some king of cake-y bonanza that's just very hard to beat. Some liquid banana cake, really. With water: some gunpowder, some cigarette ashes, some cured ham. Opening a pack of beef jerky. Mouth (neat): some kind of Asian arrival, with Thai or Indonesian spices (rendang, kafir…), then punchy green fruits (green bananas?) and a biting green tannicity that would remind us of the strongest Chinese green teas. This tiger roars. With water: ah, there, mead, orange wine, pollen, petit manseng (the grapes they use in Jurançon, for example), figs that are about to ferment… Finish: long, rather all on dried fruits, figs first. A stone-y feeling in the aftertaste. Comments: it just couldn't beat the utterly stellar SMWS – some stratospheric whisky, really – but this old G&M/Van Wees sure is flying extremely high.


SGP:561 - 91 points.