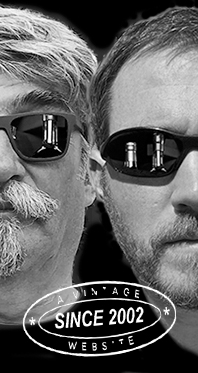 Home
Thousands of tastings,
all the music,
all the rambligs
and all the fun
(hopefully!)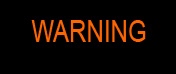 Whiskyfun.com
Guaranteed ad-free
copyright 2002-2017



What's good with the fact that some bigger names are getting very hard to find at the indies, is the subsequent fact that those indies now need to issue more 'smaller' names instead, while those smaller names aren't always any less good. Capice? Miltonduff's a good example.

Miltonduff-Glenlivet 11 yo 2006/2017 (56.4%, Cadenhead, Authentic Collection, bourbon hogshead, 300 bottles)
Colour: white wine. Nose: porridge, eaux-de-vie and syrups, this is possibly third fill, not that we've got anything against that. Pears and apples, muesli, williams pear eau-de-vie, all that. With water: a wee sourness. Lime, red currants, craft ale. Mouth (neat): this feeling of barley eau-de-vie that we always enjoy. Gooseberries. A little simple, but good, fruity. Touches of white pepper. With water: water works and makes it a tad more cake-y. Nice touches of blackcurrants. Finish: medium, on more or less the same flavours, with perhaps a little more ale. Craft ale, naturally. Comments: good pure malt whisky without much cask influence. There's not always only wood in whisky.


SGP:441 - 82 points.

Miltonduff 19 yo 1995/2014 (56.3%, Pearls of Scotland, bourbon, cask #2599, 228 bottles)
This one slipped through my fingers when I got it. Colour: gold. Nose: more cask influence, vanilla, wee whiffs of camphor, butter pears, hints of patchouli, some kind of sweet curry… It's a very nice nose. With water: really, sour beer, artisan cider… Nice fermentariness (what?) Mouth (neat): a little harsher, very green, sweet and bitter at the same time. Harsh green pears, cheery stems, a touch of peat smoke (from the cask's previous content?), a pleasant sourness. Gueuze lambic this time? With water: much, and I mean much rounder, and orange-y at that. Got very good, I think. Finish: rather long, on cider, apple juice, grass juice… A touch of honey in the aftertaste. Comments: all good, nice style.


SGP:451 - 84 points.

Miltonduff-Glenlivet 20 yo 1994/2015 (51.5%, Cadenhead, Small Batch, 366 bottles)


Indeed I may have been procrastinating a bit with my Miltonduffs… Colour: pale gold. Nose: isn't it funny that there would be this wee metallic touch that rather belongs to Cadenhead's 'old dumpies'? And that many whisky lovers enjoy a lot? Marzipan, bread loafs, peaches, rainwater, oranges. One question, does Miltonduff have its very own style? With water: rather wonderful, waxes, oils… Mouth (neat): excellent. Limoncello, icing sugar, camphor, cough lozenges, citrons… Really, excellent. With water: a tad closer to the barley, but the citrusy side remains quite big. Very good. Finish: medium, fresh, citrusy. Peppermint in the aftertaste. Comments: some sides reminded me of some Rosebanks. Very lovely whisky.


SGP:551 - 87 points.

Miltonduff 1994/2016 (60.4%, Gordon & MacPhail, Cask Series, first fill sherry, cask #15221)


A very dark baby this time. Colour: office coffee. Nose: chocolate. Gravel and some Mars bars crushed together, with some Maggi, bitter cocoa, lovage, walnut wine, and, well, just litres of oloroso (in the cask). With water: oh perfect, this is some kind of smoked ristretto, with a little cocoa thrown in (please excuse me, my Italian friends!) Mouth (neat): massive, huge, tremendous… and a bit tiring, perhaps, but nothing is impossible for a willing heart, don't you agree? Bitter oranges, chocolate, ground coffee, umami, cardamom. A lot of cardamom, and clove. With water: it's funny that it would get this rounder, chocolaty… In a way, we're back to those Mars bars. Finish: very long, extremely chocolaty and pretty peppery. Nice touches of oranges in the aftertaste, ala Dalmore. Comments: this, is a proper sherry monster. I'm all for it, even if it's a true wrestler.


SGP:462 - 86 points.

They're good, these Miltonduffs, aren't they?... Let's find a much older one…

Miltonduff 39 yo 1978/2018 (44.6%, Cadenhead, Authentic Collection, bourbon hogshead, 104 bottles)


Isn't it so very Cadenhead to issue a 39 yo instead of waiting until it's 40 and grab a few more bucks? Colour: gold. Nose: the wonders of refill would, this is bright as a button. Marshmallows, liquorice allsorts, wine gums, and dare I add, Red Bull? (don't shoot, don't shoot!) Underneath that, proper fruits, gooseberries, rhubarb, tangerines… Mouth: really very strange. It's not that it went off, but it sure got rather 'deviant'. Notes of Swiss cheese, vin jaune, tobacco, coriander, cumin, Kikkoman, green apples (the ones that you aren't meant to eat), notes of tinned fish (mackerel filet in wine vinegar?) Things tend to settle down though, while it would rather go towards acidic coffee. Finish: rather long, very herbal and sappy. And cleaner, calling for another measure… Comments: the wackiness that can only stem from very old whiskies. Quite a journey.


SGP:461 - 85 points.

Miltonduff 35 yo 1982/2017 (49.5%, Scotch Malt Whisky Society, refill bourbon, #72.56, 'Maturing in style', 154 bottles)


Colour: gold. Nose: this one's rather all on almonds, marzipan, barley syrup, buttered caramel, beeswax and paraffin. Yet a different style. Whiffs of Vicks and eucalyptus after that, honeysuckle, wet earth, and a little garden peat. Mouth: starts rather buttery, almost a little feinty without being feinty. Then we have artichokes and plasticine, which is a little bizarre indeed. Tends to become a little drying, with some white pepper… Finish: long and peppery, with bitter oranges as well. Comments: a rather lovely nose, for sure, but the palate was a little more difficult, I would say. As strange as the 39 years old by Cadenhead, but a little less complex.


SGP:361 – 83 points.

That's enough Miltonduff if you ask me. See you. Oh by the way, if you ever come across the old bulky 13 yos at auctions (named Milton-Duff), don't hesitate, it's magnificent whisky.